Review of Santa Safari Holiday Event at Louisville Zoo
Kelly was given admission to this event for purpose of review.
This past weekend my family and I visited the Louisville Zoo to check out Santa's Safari. We arrived about 15 minutes before the event started to make sure we made it on time to the Gheens Room in the Island Pavilion where the fun would be located. While waiting, the option to have the kid's face painted ($1.00 per child) or to make sand art ($2-$4 depending on the size you picked) was available. We opted out of sand art but did get both boys' faces painted after seeing Santa (the room was too crowded beforehand and we didn't see these options until we were walking upstairs to start the Santa Safari).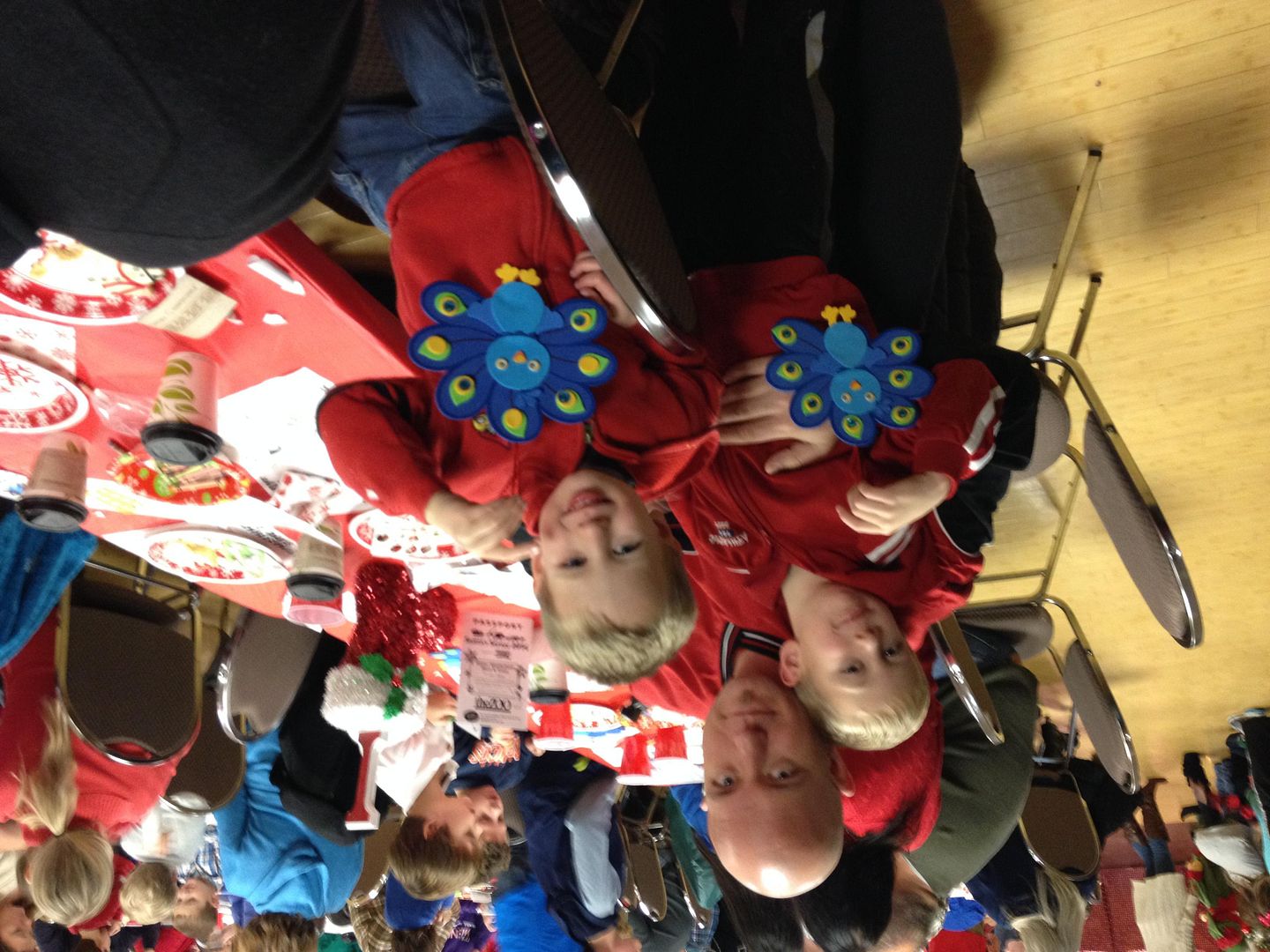 Once upstairs we walked into a magical room of Christmas filled with Santa's helpers, Frosty the Snowman, and a friendly Penguin that were available for photo ops throughout the time we were there. We were directed to our seats where coloring pages and crayons were available for the kids to use. I found the drinks and we opted for hot chocolate and coffee (milk and water were also available). A friendly elf then announced the start of the fun and welcomed Mrs. Claus into the room. She and her helpers passed out a good size snowman cookie to everyone. While we ate our cookies, our new friend the elf told use about craft time and an ornament craft was handed out to each child. Both boys were able to make a beautiful peacock ornament for our tree that they were able to do mostly on their own (with a little help from Mom and Dad to get the sticky peelers off the backs). During craft time the helpers led us in some Christmas sing-alongs. Santa finally made his appearance and each table was called one at a time to go have their picture made with him. A complimentary picture was given to each family by the zoo at that time. It was also ok to take pictures using your own phone or camera at this time as well. Our table happened to be the last table picked and we were the last family to get our picture taken but our friend the elf checked on us often to make sure we were doing ok and offered us some extra coloring pages to help us in our wait.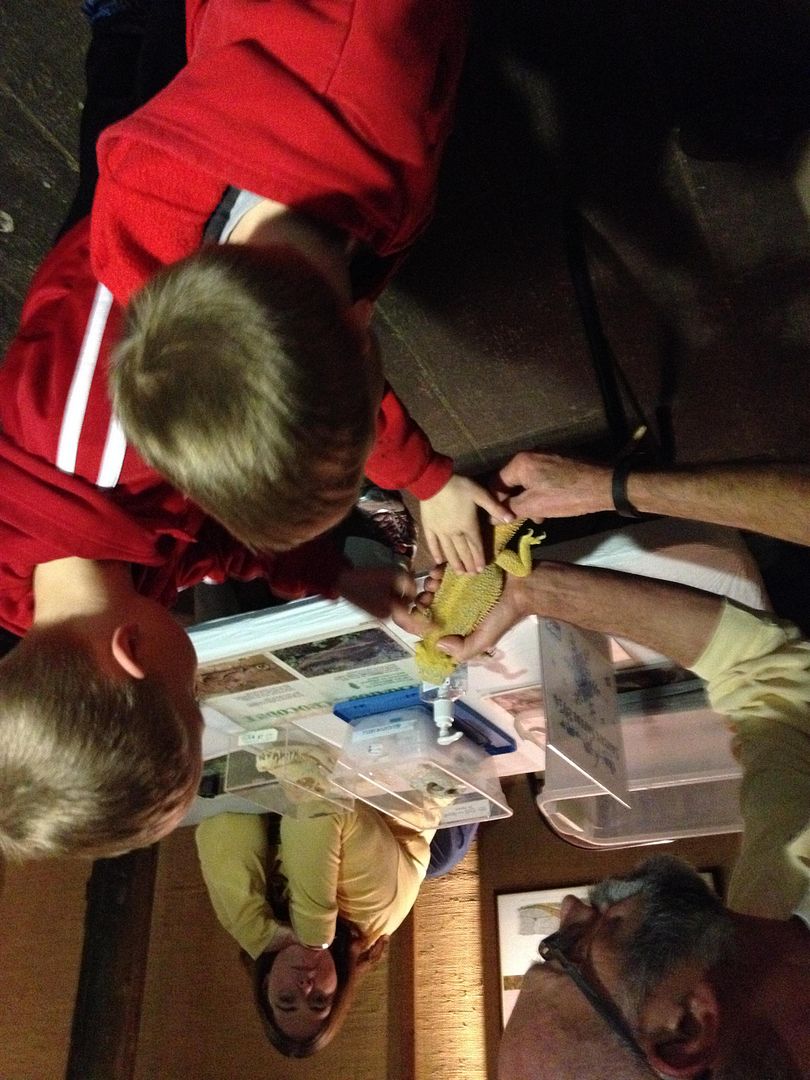 After our picture we left the Gheens room and headed out to fill in our Passport. With our Santa's Safari Passport, we explored the Zoo looking for 10 stations with special animals and biofacts (all stations were located inside of 2 buildings since the weather was cold). The boys were able to touch a box turtle, snake, hedgehog, lizard, and a ferret. Our Safari Passport ended in the excitement of finding a sun-loving snowman and two icy cool princesses in the ZooVision room. This will be offered again on December 13th and 14th at 10am, Noon, and 2pm and online reservations are required. Tickets for Non-Members cost $20.95 with Infants 2 and under costing $11.00 and Members cost $15.95 with Infants 2 and under costing $8.50.
The Louisville Zoo is located at 1100 Travilian Way Louisville, KY 40213.
By guest contributor: Kelly