Her Louisville: 12 Ways to Make 2015 Your Best Year Yet
This post is sponsored by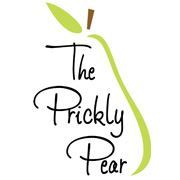 12 Ways to Make 2015 Your Best Year Yet!
Happy New Year, y'all! Instead of making a bunch of generic resolutions, why not live the entire year with intention? Here are twelve great ways to make 2015 your best year yet! (Click to download Printable List of 2015 Goals)
1.Adopt a "One In, One Out" policy. This is the best way to keep clutter to a minimum, save money, and provide regular donations to those who need them. When something new comes in your house, something old must go out. If you get a new cell phone, sell the old one on eBay or donate it to a local charity. Clean your closet out every season, sorting things that no longer fit or flatter you into "donate" and "consign" piles. This keeps down the piles of unused stuff, teaches your entire family to use resources a little more wisely, and gives a new home to the things you no longer want.
2.Send a handwritten note every month. Remember the pre-Internet days when you'd go to the mailbox and expect to see something other than bills or junk mail? Everyone loves getting actual mail! Why not rekindle a friendship, touch base with a relative, or encourage someone by sending a handwritten note? Your recipient will be delighted!
3.Learn a new skill. Don't you just love the feeling that comes with being good at something? Spend some time learning a new skill in 2015. Whether it's knitting, basic home repair, or golf lessons, your hard work will pay off!
4.Be honest with your time. How often do you budget fifteen minutes for a task, only to find that it actually takes an hour? In 2015, commit to an honest assessment of how you spend your time You may just find that the day's last hour of television is better spent reading, meditating, or even sleeping!
5.Learn to accept a compliment graciously. When someone compliments you, don't offer an excuse. When you say "oh, this outfit is old" or "it wasn't that hard", you're discounting yourself and the person who's complimenting you. Instead, smile graciously, say "thank you", and look for a way to pay the compliment forward.
6.Be intentional in your interactions. Whether you're dealing with your boss, your kids, or your dog, think about the meanings that your words and actions convey. Do you want to come across as hurtful, dismissive, and sarcastic or do you want to be honest, gracious, and supportive? When you treat others with respect, you'll be amazed how much you receive in return!
7.Develop a style signature. We all have days when we just don't want to think about what we're going to wear. It's easy to transform those days into a "style moment" by developing a style signature — a defining look that you wear time and again. If folks remember your sassy red lipstick or perfectly tied scarf, they won't notice your hastily-fixed ponytail!
8.Cook for others. Everyone loves a homemade treat. The next time you make a pot of chili, make enough extra for your neighbors who are settling in to life with a new baby. Stir a spoonful (or two!) of bourbon into brownie mix to surprise your co-workers with a Kentucky-themed treat. You're guaranteed to make someone smile.
9.Do a little bit every day. Whether it's a major work project or keeping the floors clean at home, don't wait until things reach epic proportions. Carve out a few minutes every day, and you'll see results.
10.Take time for your friends. Everyone has so many commitments with work, family, and life in general. Don't forget to spend some time recharging your batteries with your friends! A regularly scheduled girls' night out is a necessity!
11.Go for more walks. The Louisville area is full of gorgeous parks and pedestrian-friendly neighborhoods. Lower your blood pressure, reduce and gain some muscle tone with regular walks.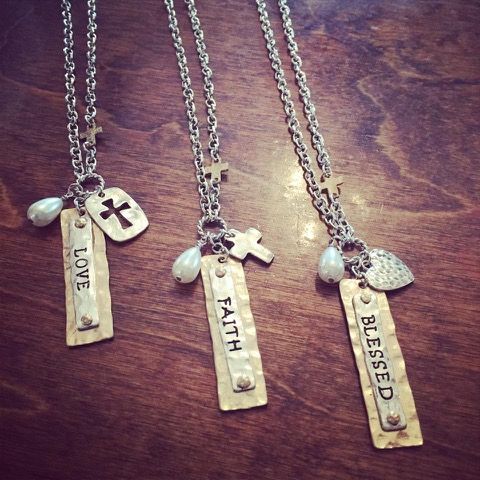 12.Surprise people you love with little presents. An inexpensive and unexpected present is a great way to let someone know that you care. I love these sentiment necklaces from The Prickly Pear Boutique in Middletown: Who wouldn't want to proclaim Love, Faith, or Blessings? At $16.99 each, they're a great way to let someone know you care.
Here's to making 2015 your best year yet!
Heather


Learn about Heather and see a growing compilation of HerLouisville features on our new page dedicated to the topic. We'll focus on entertaining, style and dining with moms in mind!