Summer Camps in and Around Louisville, 2015: Arts Camps
This is a partially sponsored post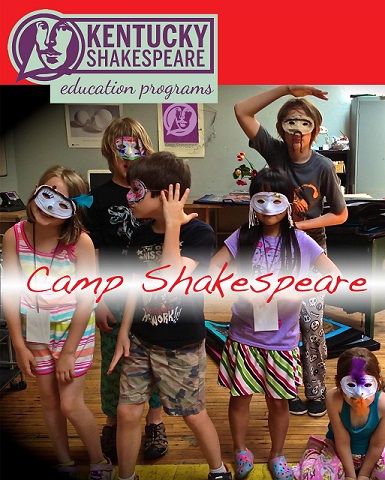 When school's out, Shakespeare's in! Our mission for children and art is: 'See it. Hear it. Do it!'
Camp Shakespeare creates opportunities for children and young adults aged 4-18 to explore the theatre arts through imaginative play, visual arts, movement, storytelling, performance, and more!
A summer with Camp Shakespeare will foster an appreciation for the words and works of William Shakespeare as well as encourage the self-confidence of a growing theatre artist!
Kentucky Shakespeare strives to make this unique summer camp experience one that will promote collaboration, creativity, and the desire for lifelong learning.
Camps will run June 15th-August 2nd with one, two, three-week options, and a six-week conservatory.
Contact Hannah Pruitt, Education Programs Manager, at 502-574-9900 or at hannah@kyshakespeare.com for more details. Find our brochure and registration form at our website: www.kyshakespeare.com.
Whet Your Palette, The Art House In Anchorage, has the best summer camps yet imitating artists of many different media!
We will be scultpors and mobile makers like Alexander Calder and smush, mold, pinch, squeeze and twist! We will be painters and mindbogglers like Salvador Dali and his dripping clocks and stretch, drip, splatter, distort and fade. We will be MC Escher-esque and spiral, stair-step, circle, climb and maze into our optical illusions. We will use wire, paint, canvas, found objects and our imaginations to create truly wonderful pieces of art!
Our very talented and fun staff will guide your young artist to discover a world of possibilities in our 7 art room house and patio. Some of our learning fun (splatter paint anyone?) will venture outdoors into our Japanese garden space as well.
AGES: 4-13

WHEN: Up to 4 camps weekly through summer starting the second week of June
COST: $75-$90 half day $105-$125 full day 10:00-12:30 & 1:30-4:00

502-438-8865
WhetYourPalette.com
1415 Evergreen Rd, Louisville, KY 40223
WYPalette@gmail.com
Winner Of: Louisville's A-List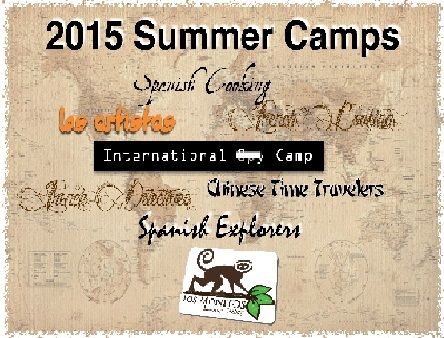 Los Monitos camps are the perfect combination of fun and educational value! 5-12 year olds and their parents can choose from themes including cooking, travel, mystery solving, the arts, and the one-of-a-kind International Spy Camp for 8-13 year olds! Combine multiple camps for discounts! Summer camps cover a variety of languages and their respective cultures and geography, including Spanish, Portuguese, French, Italian, German, Chinese, Japanese, Korean, and Hindi! Visit www.losmonitos.com/summercamps or call (502) 893-0933 for more information.


The Oldham County Schools Arts Center offers classes, private lessons, and camps in music, theatre, visual arts and dance.
Camps run June 15th through August 7th.
Do you want to play in a Rock 'n Roll band? Improve your audition skills? Paint a mural? Join a "Frozen" dance or theatre camp? Be creative in a clay sculpting camp? Make your own Muppet puppet?
For more information or to register call 502-241-6018 or visit www.ocsartscenter.org.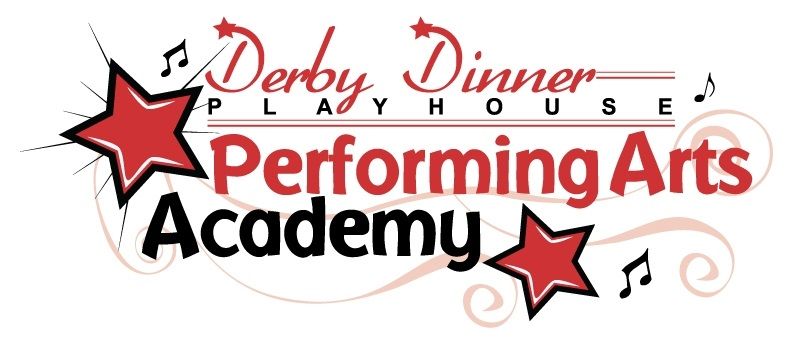 DERBY DINNER PLAYHOUSE – SUMMER MUSICAL THEATRE CAMP
A one-week performing arts camp for students ages 7-17 exploring drama, music, and dance. Taught by DDP theatre professionals and focusing on creative dramatics and scenes, songs, and dance from Broadway Musicals, the camp culminates in a final sharing on the DDP stage.
TUITION: $175 each
TIME: 9am-3pm
DATES (5 options): JUNE 29-JULY 3; JULY 6-11; JULY 13-18; JULY 20-25; JULY 27-AUG 1

Experience the magic of JCC Summer Camp where there is something for every child.
JCC Summer Camp offers specialty arts camps for children grades 1-6 all of which include free swim lessons daily!
Camps include Dance Mix, Cooking Spotlight Youth Musical Theatre, Color Camp and Painting Fever.
The beautiful JCC campus includes two outdoor pools, baseball and soccer fields, basketball courts, as well as indoor gymnasiums, auditorium and more!
Call for additional information.
3600 Dutchmans Lane, Louisville, KY 40205 502.459.0660
http://www.jcclouisvillecamp.org/
St. Francis Goshen is offering "Camp Curious" day camps for Preschool and JK-8th Grade (half- and full-day options available). Children can make the most of their summer and enjoy the peace and tranquility of camp in the country! These camps will offer crafts, outdoor activities, field trips (for JK-8), and much more. This camp runs from June 8th – July 31st. 5% discount for early registration through May 9th. For more information, go to StFrancisSchool.org
The Fund for the Arts presents www.FUNforthearts.com a "one-stop-shop" where parents can learn about, book, and pay for camp sessions online. We offer 64 different sessions for ages 3 to 18 from: Kentucky Museum of Art and Craft, Louisville Ballet, Louisville Visual Art Association, Louisville Youth Choir, Stage One Family Theatre, Kentucky Shakespeare, The Speed Art Museum, and Walden theatre/Blue Apple Players.
FUNforthearts.com camps offer children the opportunity to lean, play, and perform!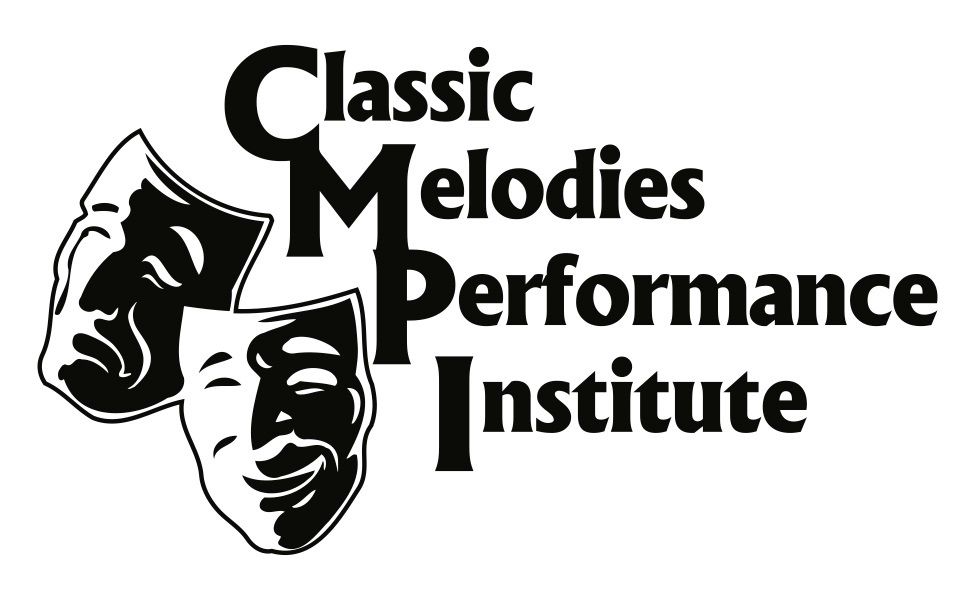 CMPI Broadway Bound Summer Camps
July 20-24th – 9 a.m. – 3 p.m.
Young Performers( elementary ages) will learn singing, acting, and dancing with an end of week showcase of "The Lion King". Cost is $149 per student.
July 26th – August 1st
Overnight Camp at Cedar Ridge – Middle/High ages will concentrate on their chosen discipline of singing, acting or dancing. They will end the week with a showcase in each discipline including a production of the musical "The Lion King". $399 per person.




Louisville Visual Arts Association Each camper will have a unique art experience from learning photography, printmaking and sculpture to writing and creating books, wearable art, painting portraits and more! There are eight full day one-week camps and three half day one –week workshops to chose from!




DRAMA BY GEORGE — Check out our awesome drama camps for children and teens! Kids entering grades 3-6 can perform a live play OR make a short film. Teens entering grades 7-12 can present a murder mystery in an actual mansion or learn to perform comedy improv.


In alphabetical order – will be updated as more camps released their information:
** denotes "preschool too!"
Alix Adams Acting, Modeling and Dancing Camp for Kids Weekly camps from June 16 to August 18. Ages 8-18. $250/week.
Assumption High School – large variety of camps
Bellarmine University Wide variety of options with various ages and prices.
Classic Melodies Theater camps. Day and overnight camp options.
Clint Vaught's Young Actors Institute June 1 – June 12, Monday – Friday. 8:30-4:30
Derby Din­ner Play­house Drama, music, and dance camp. Ages 7-17. June 29-August 1. $175. 9-3.
Drama by George — Week long theater and movie making camps for kids and teens. 3rd-12th graders. $149-$250 per week, depending on camp.
Gillman's Dance Academy Frozen Dance Camp June 15-17, 9-11. $75. Learned dances to Frozen songs, do arts and crafts, and play games.
Kentucky Museum of Art and Craft Options in June and July. 9-4, or half day options. $110-220/week. Ages 5-18.
Louisville Collegiate School *** Six Weeks: June 1-July 10. Over 100 options for half-day and full-day camps and classes. Ages 4-18. Taught by experienced teachers and open to all students.
Louisville Dance Alliance *** Variety of camps ages 3-adult. $95-$225/session (3-5 days depending on camp chosen). Four options for different ages and abilities.
Louisville Drama Project Musical theater camp. July 13-24. 9-3 Monday through Friday. $250. 6th-12th grades.
Louisville Leopard Percussionists Week-long percussion camp for children entering 2nd – 5th grade in Fall 2015. July 20 – 24. Grades 2 & 3: 9:30- 11:30am. Grades 4 & 5: 1-3pm. $135 includes t-shirt.
Louisville Visual Art Association Variety of art options such as clay making, photography, and wearable art. Classes for school age students. June – August. Full and half day options. $125-$275 depending on camp.
McClanahan School of Irish Dance ** June 9-11. 9:30-11:30. Ages 4-12. Irish dancing & music, Irish art & crafts and Irish stories. Cost: $85/child, $75 each add'l child.
Oldham County Schools Arts Center ** June 15-August 7. Classes, private lessons, and camps in music, theatre, visual arts and dance.
Paint Spot Monday-Friday 9-3. Ages 6 and up. $199/week. Camps in June and July.
Sacred Heart School for the Arts *** Drama, dance and music options in June and July. K-12 for
classes, ages 3 and up for private lessons. Most camps are 3-4 hours.
SmART Camp July 6 – 10, 1-4 pm. Learn principles of art and how to put them together to create art about animals. Ages 6-12. $140. Reservations required.
Speed Art Museum ** Monday-Friday, 9-4. Ages 5-12. $200/week. Options in June and July.
Squallis Puppeteers ** Puppet movie camps for kids age 5-12.
Stage One Family Theatre Camps 20 sessions for ages 4-18. June 8-July 25. Half and full day options ranging from $130-$245.
Suzuki String Institute ** June 14-19. Ages 0-18. Violin, viola, cello and guitar lessons for ages 3+.
The Artist In You Age 6-14. Themes include pottery painting, glass fusion, clay, food-art, games & more. June 15 – August 14. Full day: $275. Half day (morning or afternoon) $150. Friday workshop $75.
The Parklands of Floyd's Fork – Art & Photography Camp. Week of June 22 9am-4pm, Use code EARLYBIRD by May 5th to save $15/week.
Walden Theatre Camps Imagination, art, theater, skill building camps. 1, 2, and 3 week options for various ages depending on camp chosen.