Music activities for children – now available in the Prospect area
This is a sponsored post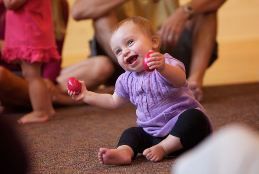 Heartland Music Together announces a new class location for their popular family music classes. Starting
this spring, classes are available at First Christian Church on Rt. 42, at the corner of Wolf Pen Branch Rd
in Harrods Creek. "We're excited about this new possibility," says Miriam Klein, Director. "This location
is convenient for families in the east end of Louisville as well as Prospect. With a location just off the
Gene Snyder, it'll be easy for families to join us from almost anywhere in Oldham County or east
Louisville!"
Heartland Music Together offers award winning family
music classes for babies, toddlers, and preschoolers
together with a parent or adult caregiver. Each class
features a mix of activities including songs, chants, rhythm
and tonal play, movement games, and music exploration
with simple musical instruments. Classes flow from quiet
activities to high-energy fun, and always end with a quiet
lullaby and ritual goodbye song.
Families love the fun in class, as well as included recordings
and activity books which keep the music going all through
the week. Families also comment that mixed age classes let siblings play together in the same class,
without having to schedule separate activities for older and younger children. One mom comments,
"There is constant singing in our house now by all of us!"
Spring classes will start in Prospect on March 28, with Saturday classes at 9:30 and 10:30 am.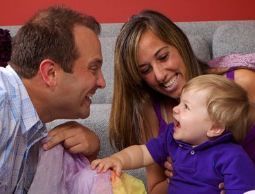 Heartland Music Together offers classes all around the Louisville metropolitan area, with additional
locations in Louisville, New Albany, and Shelbyville KY. Spring classes start the week of March 23, and
registration is open for all class locations.
Free demonstration classes are scheduled in the next
two weeks to give new families a chance to try a class.
Every visiting family gets a gift CD with five complete
songs plus video content. Enrolling families get a CD
with 25 complete songs, digital downloads, an
illustrated songbook/activity book, and more.
For more information, call (502) 491-3131, or visit