Review of Chelle Belle's Creations boutique in Louisville
I've been a customer of
Chelle Belle's Creations
for a while (back when she was just selling her products in various boutiques around town). I was super excited when I heard that her store was moving to a new location and having an Open House! Formally located in Middletown next to Sew Cute by Katie,
Chelle Belle's
has moved to 2942 Yorkshire Blvd off of Taylorsville Road, near Breckinridge Lane. This locally owned and operated business is now sharing space with Craft Inn, which holds crafting classes next door. Their new location is bigger and allows more cool stuff to be displayed on the walls, on tables, and way up high on shelves. It also has more parking which was one of the reasons they moved!
Chelle Belle's Creations
offers home décor including door hangings and canvas paintings in all shapes, sizes, and colors. They have also just started making corn hole boards. All of their items can be custom made and/or personalized if you so desire. Their most popular items are the jockey silks that they make, but they also create holiday décor (including Easter, 4th of July, and Halloween), sports décor (UL/UK are popular), and loads of fun Derby stuff including stuff for inside and outside of your home. The store also has a section filled with child's décor that would be great in a bedroom or playroom. Also, if you like Fleur De Lis you will love this store! It is featured on a lot of the products.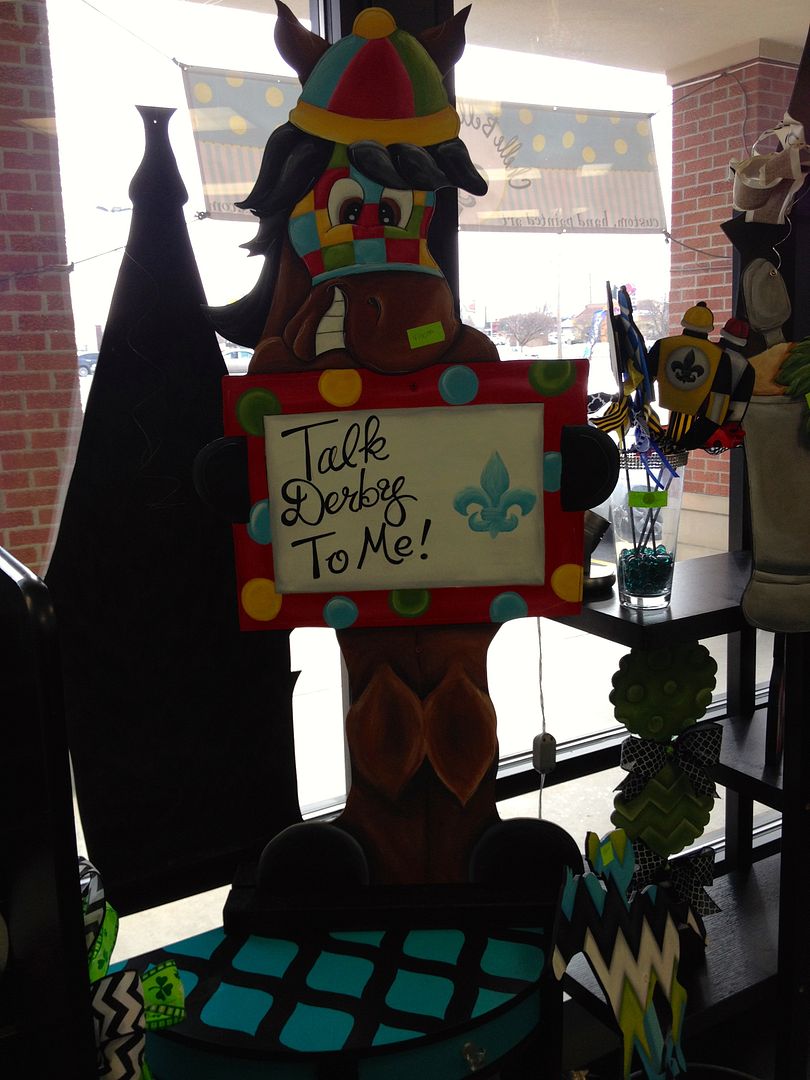 Check out the store and buy what she has on display or you can make a special order and pick it up later. Check out her website to order as well.
Chelle Belle's
can be found on
Facebook
and the hours are posted there. Prices range from $15.00 to $130.00 depending on what you order. Local pick-ups are free but they can ship out of town if needed. These items would make great gifts for weddings, baby showers, or birthdays!
By Guest Contributor:
Kelly