Review of Claire's Ear Piercing in The Mall St. Matthews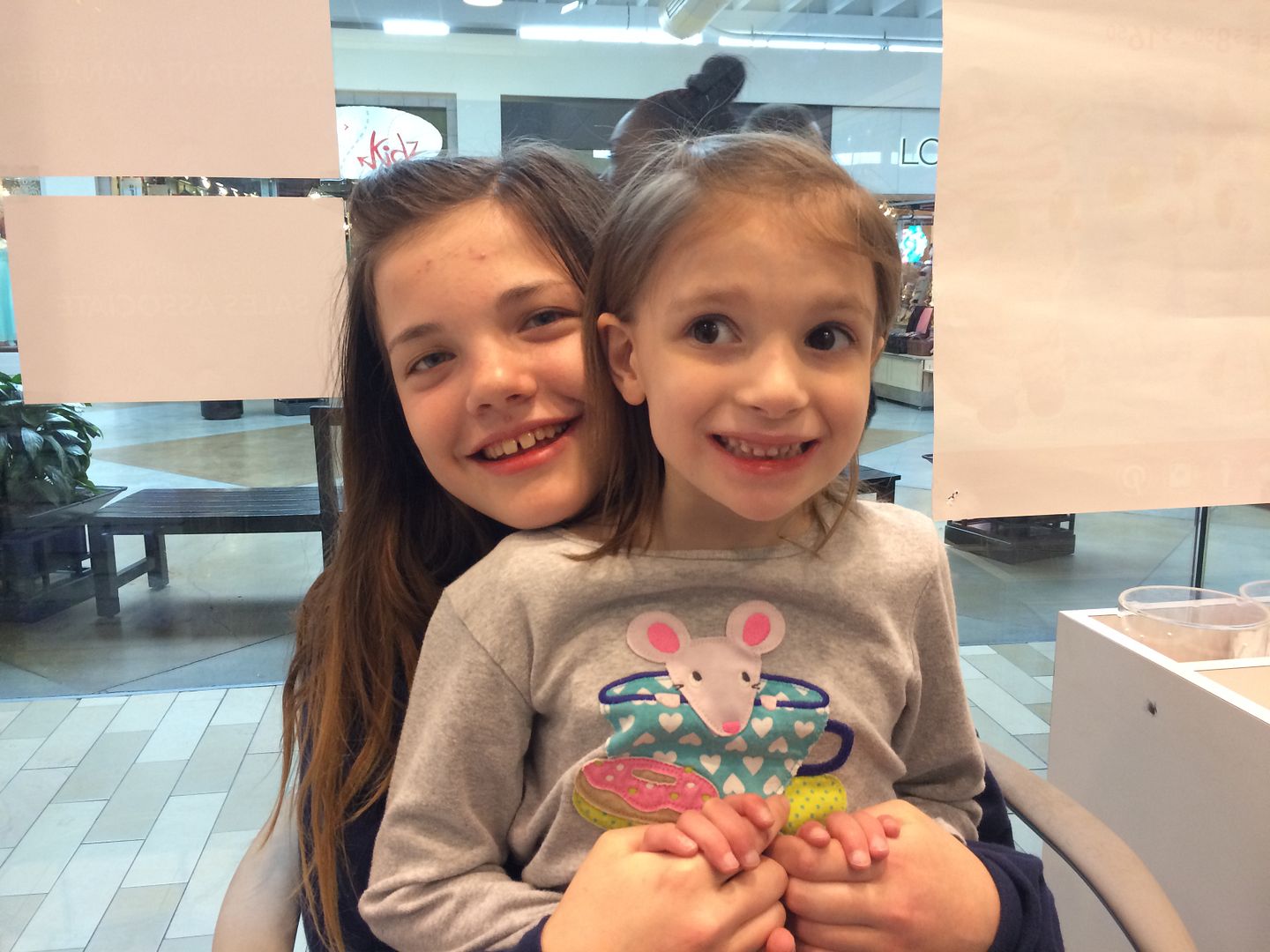 On the first day of Spring Break, we took a trip to The Mall St. Matthews. While shopping inside Claire's, my 6 yr old daughter noticed a girl near her age who was getting her ears pierced. After seeing that the girl did not cry, my daughter decided she would like have her ears pierced as well. This is something we had talked about before, but she had previously been too nervous.
Claire's offers a wide variety of earrings and my daughter was excited about all of the cute choices she would have after 6 weeks with her starter set. For piercing, there is no need for an appointment. We simply went to the counter and a Piercing Specialist was called over to assist us. There are a large variety of "piercing earrings" ranging in price from $18.50 to $64.50. The Piercing Specialist recommended 14K Gold over the cheaper stainless steel options to minimize the risk of an allergic reaction. My daughter selected her birthstone in 14K white gold ($54.50). The Specialist then requested my driver's license and gave me some forms to read over, complete and sign. The forms asked for basic things such as our contact info and my daughter's date of birth. There was a basic waiver that one would expect to sign for something such as this.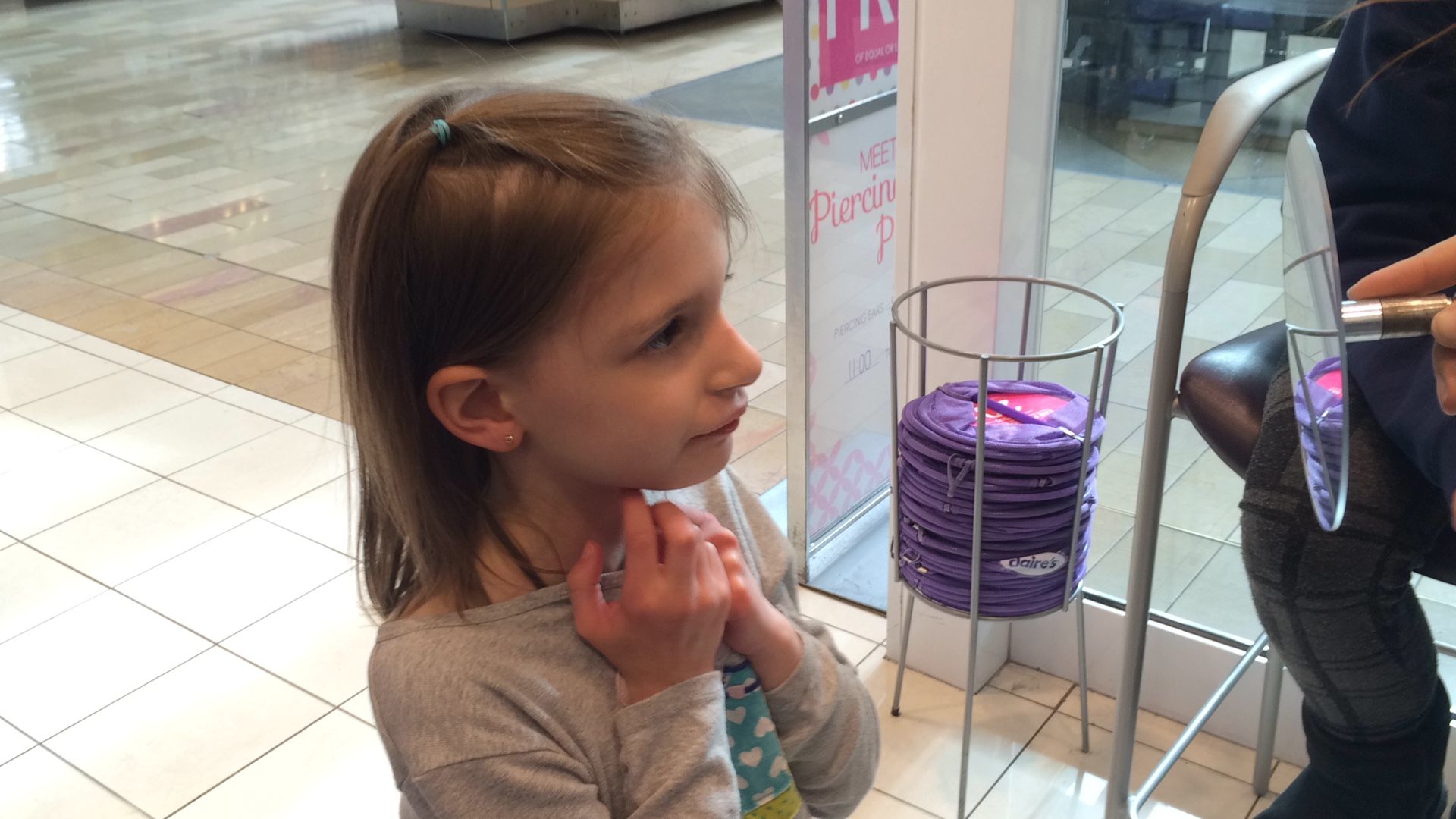 While I was completing the paperwork, the Specialist cleaned the piercing instruments and earrings and put on gloves. She prepped two instruments because we opted to have both ears pierced simultaneously. She used a marker to indicate where the piercing would be on each earlobe and I was asked to approve the location. Then the other Specialist came over and donned her gloves. My daughter sat in her aunt's lap during the piercing, while I watched and videoed. It was over in a flash, and there were no tears!
Ear piercing at Claire's is free with the purchase of a Starter kit, which includes the Piercing Earrings and Cleaning Solution. There was no additional charge for the cleaning solution, so it was just the cost of the earrings mentioned above.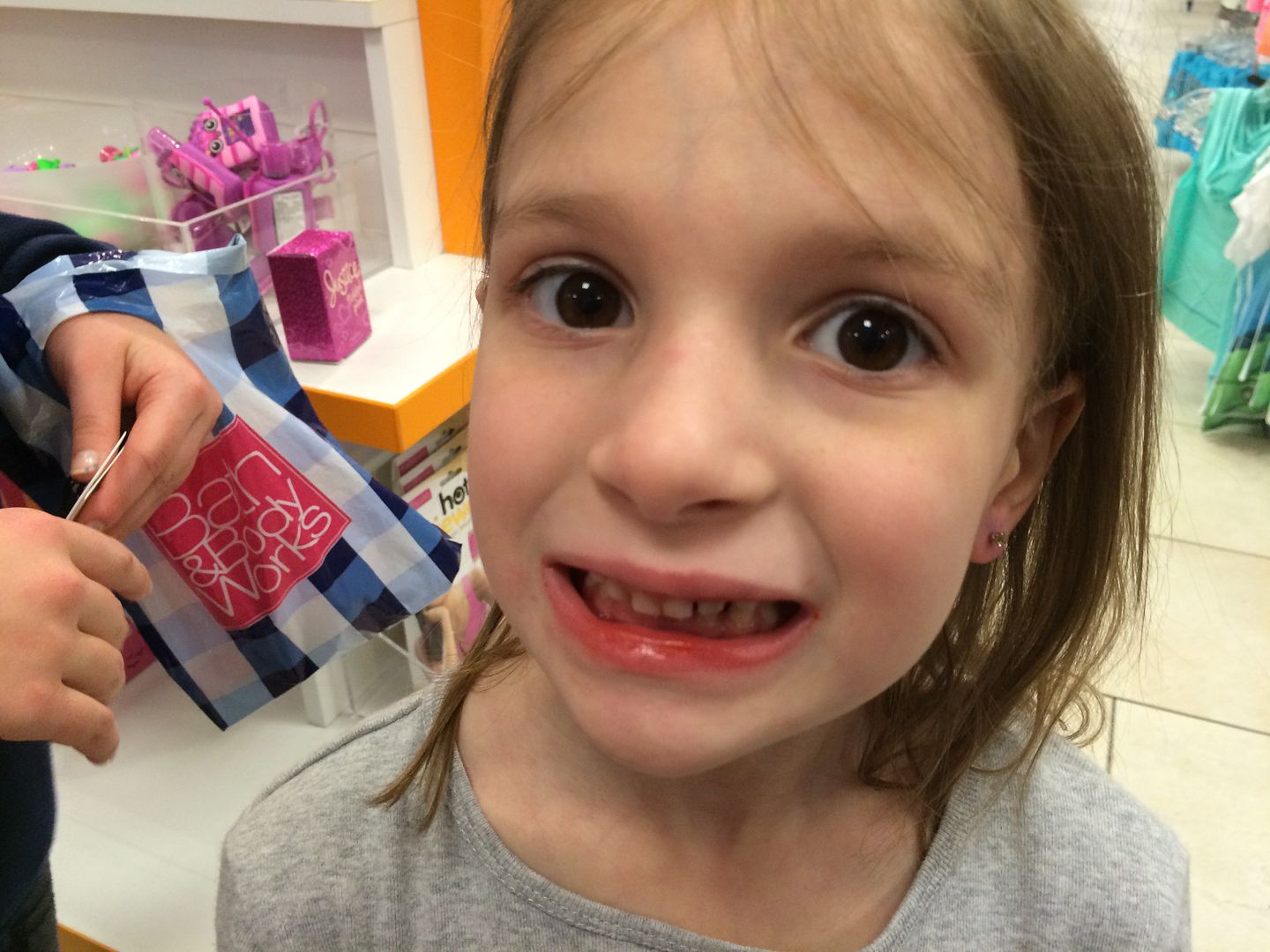 If you have concerns about having your child's ears pierced, it's a good idea to talk to her/his pediatrician. Some pediatricians will pierce ears in their office. Another option for piercing is a reputable tattoo parlor. It may sound funny, taking your child into a tattoo parlor, but they use a different technique there that some people prefer and they certainly have a lot of experience with piercing. As for Claire's, we were very pleased with the procedure and professionalism of the Piercing Specialists who pierced my daughter's ears. They obviously have a lot of experience, as we witnessed 3 other piercings in the short time we were in the store. More information about ear piercing at Claire's is available HERE on their website.
By Guest Contributor: Brandy