2015 Family Summer Camp at Bass Pro in Clarksville, IN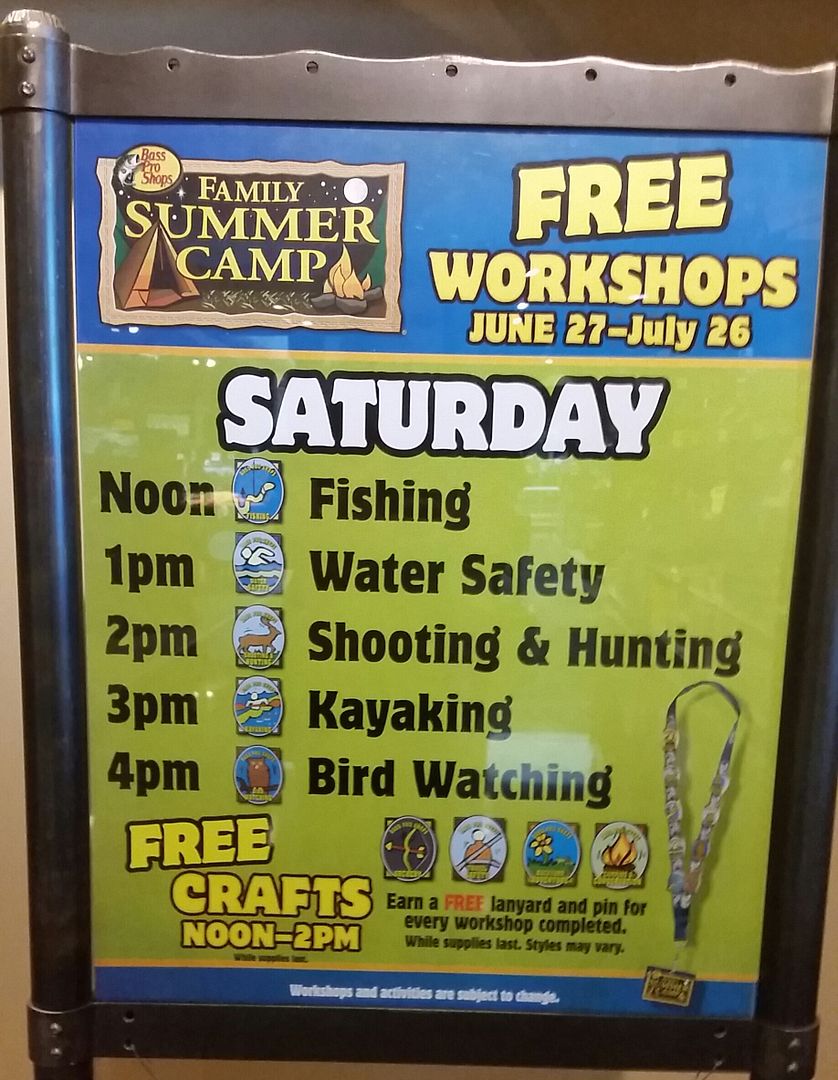 Clarksville Bass Pro is offering a free Family Summer Camp program right now every Tuesday, Thursday, Saturday, and Sunday from noon to 5pm (more activities on the weekends) from June 27th to July 26th.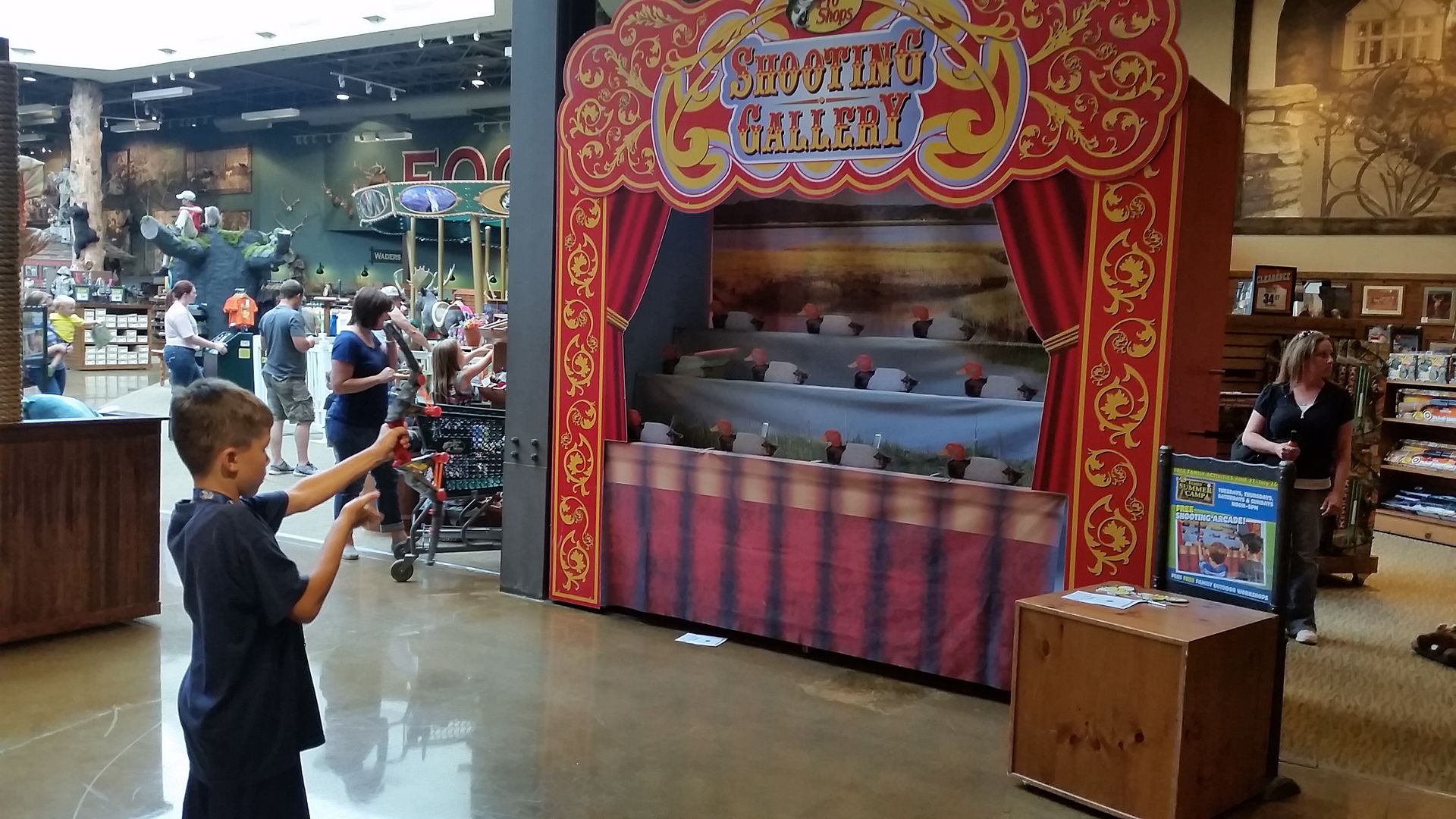 They have free activities for kids including archery, fishing, BB gun shooting, crafts, carousel, and of course, the usual animals and fish to watch. There are also free classes every hour where the kids can learn education and safety tips for things like water safety, hunting, fishing, and more.
The kids that attend the classes earn a lanyard and pins for each class. The classes were short and kept the kids attention and participation. I thought the program was run very well, and my kids wanted to stay the whole afternoon to earn all the pins! We missed the 1st class on fishing, but my son asked if he could still earn the pin, and the Bass Pro employee gave my kids the handouts and said they could participate in the scavenger hunt and answer the questions to earn the pin! How great is that?!
I highly recommend checking it out on a Saturday or Sunday when they have more activities going on (Tuesday and Thursday are less activities but still have crafts and seminars). It's only from June 27-July 26th. It's a great activity for rain, heat, or special one-on-one time for Dads, grandparents, etc. It seems great for all ages.
By Guest Contributor: Caryn