KidStuff Children's Consignment Sale, Fall 2015
This is a sponsored post.
The school year has started and it's hard to believe it's already time to start thinking about sweaters and snow boots- where did summer go?!? Don't worry though- KidStuff Sales Events are your one stop shopping events in the Kentuckiana area to get you ready for fall and winter! Whether you are looking to sell your outgrown children's items, or need to stock up, KidStuff Sales Events are perfect for you!
KidStuff Sales Events hosts three local seasonal sales (east Louisville, southern Indiana, and Oldham County) stocked with tens of thousands of items- everything from cribs and strollers to baseball bats and tap shoes; from school uniforms and everyday sets to Halloween costumes and holiday picture outfits; and from book bags and lunch boxes to books, puzzles and games!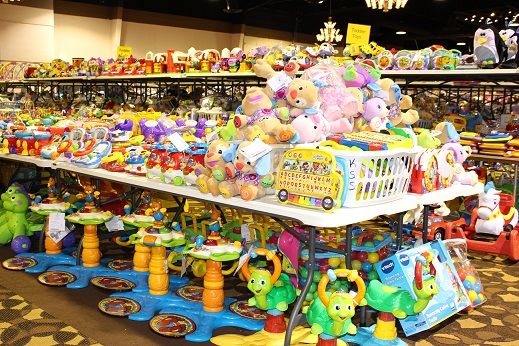 KidStuff Sales are kicking off the fall 2015 season with a HUGE $200 Shopping Spree Giveaway!!! Enter online before 8:00pm on September 12th for your chance at a 1 hour, $200 Shopping Spree on Tuesday, September 15th at 7:00am. Everything on the sales floor is up for grabs- furniture, baby gear, clothing, accessories, toys, and more! The local television show Great Day Live! will be there filming all the goodies you select!
How much can you get for $200 at KidStuff? In the words of one of our facebook fans, $200 would cover "my daughter's winter clothes and put a huge dent in Christmas!" Another fan said she could "probably get everything I need for 3 girls with $200!" And this mom said what we are all thinking, saying $200 was "hopefully enough pants for my 4 year old to cover any growth spurts after I buy his fall wardrobe! #highwaters!!" What would YOU buy with $200? Enter on the website at www.KidStuffSale.com.

Come to any one, or all!, of the KidStuff Sales events this fall! Join us as a seller to clear out your outgrown items, or a shopper to stock up on everything you need! New to Consignment Events?
SELLER BENEFITS include 70-85% commission of personal sales, consignor pre-sale to shop before the public, "tag for you" service- KidStuff will tag your items for you!, and an easy to use online inventory management system with daily sales updates.
SHOPPER BENEFITS include savings of up to 90% off retail, an organized sales floor, a hold area for larger items, smiling faces to help you shop, and a discount day with many items 50% off! We also offer registration on the website for soon-to-be and new moms, military, and seminary families to shop early.
Fall 2015 area events:
LOUISVILLE EVENT: September 17-20, Ramada Plaza Conference Center
OLDHAM COUNTY EVENT: October 9-11, YMCA Soccer Complex- Buckner
SOUTHERN INDIANA EVENT: October 23-25, National Guard Armory- New Albany
Visit www.kidstuffsale.com for more information about selling and shopping, and to enter the $200 Shopping Spree Raffle!