Review of Good Ole' Jessie's Dixie Diner
I decided to take my son to check out the new Southwest Library on Dixie Hwy and we wanted a restaurant that was near. I remembered that Good Ole' Jessie's Dixie Diner would be close and thought it would be neat to check it out since it has been remodeled under a new owner.
I went with my 4-year-old who had a hard time deciding between bacon dippers or kid's tenders ($3.99 each which includes a choice of beverage). He went with the chicken and got 3 large pieces of breaded chicken with a generous helping of fries. He said it was good (and I agreed). He also saw the waffles on the next table and decided he wanted to try them at our next visit.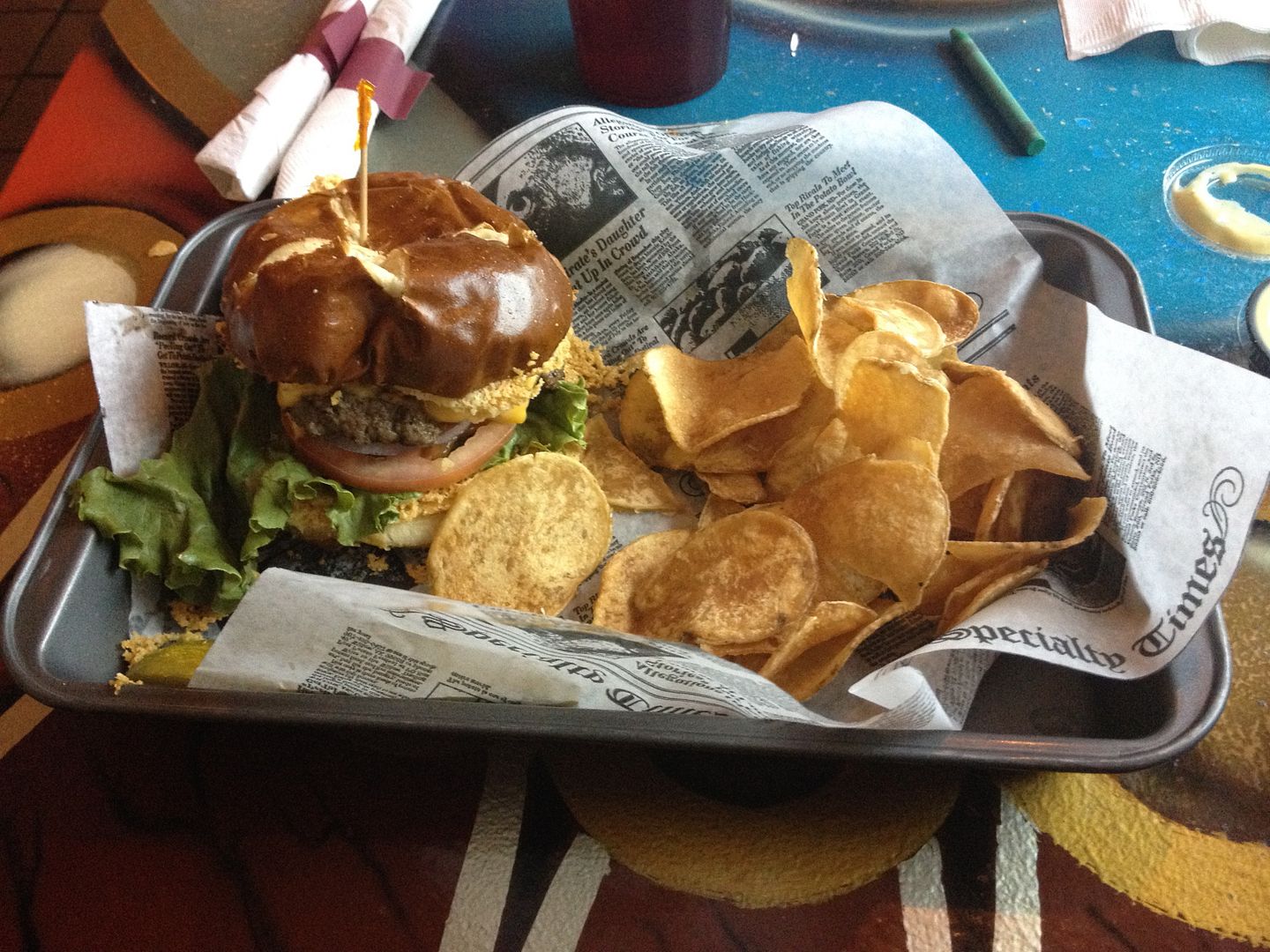 While Jessie's has breakfast all day, I decided to go with a cheeseburger. They have a sweet burger, a smoking HOT burger, a BBQ burger, and a Good Ole' Burger- which I choose. The meal included the burger, which was juicy and cooked to order with melted American cheese, lettuce, tomato, and red onion served on a seared Parmesan crusted bun, plus the choice of fries or homemade chips ($7.99). I picked chips and they were crisp and tasty and not too salty. While we were too hungry for dessert, the pies of the day looked pretty good!
Good Ole' Jessie's Dixie Diner is very family friendly, has fast, friendly service, and a neat, hip diner feel. It even has a fun house mirror in the women's restroom. My kiddo couldn't stop giggling while checking himself out in the mirror. The 4-year-old was even given a small toy towards the end of the meal by the owner which he thought was awesome. To top off our meal, our ticket was brought out in a Hardy Boys Book which was a neat touch!
If you go, check out the lights outside. Green means they are open, yellow means they are closing soon, and red means to come back again as they are closed. We will go back to Jessie's to try out their breakfast next time!
By Guest Contributor: Kelly