Review of XOXO: An Exhibit About Love & Forgiveness at the Muhammad Ali Center
Our writer was granted admission for purpose of review.
Part of the Muhammad Ali Center's mission statement includes promoting respect, hope and understanding to its visitors. The XOXO Exhibit incorporates these elements while learning about love and forgiveness.
This traveling exhibit is included with admission to the Ali Center and will be at the center until September 20th. Located on the 4th floor, visitors can expect to find several engaging and hands-on exhibits. Even though XOXO is geared toward younger children, there were several adults and older children participating in the activities.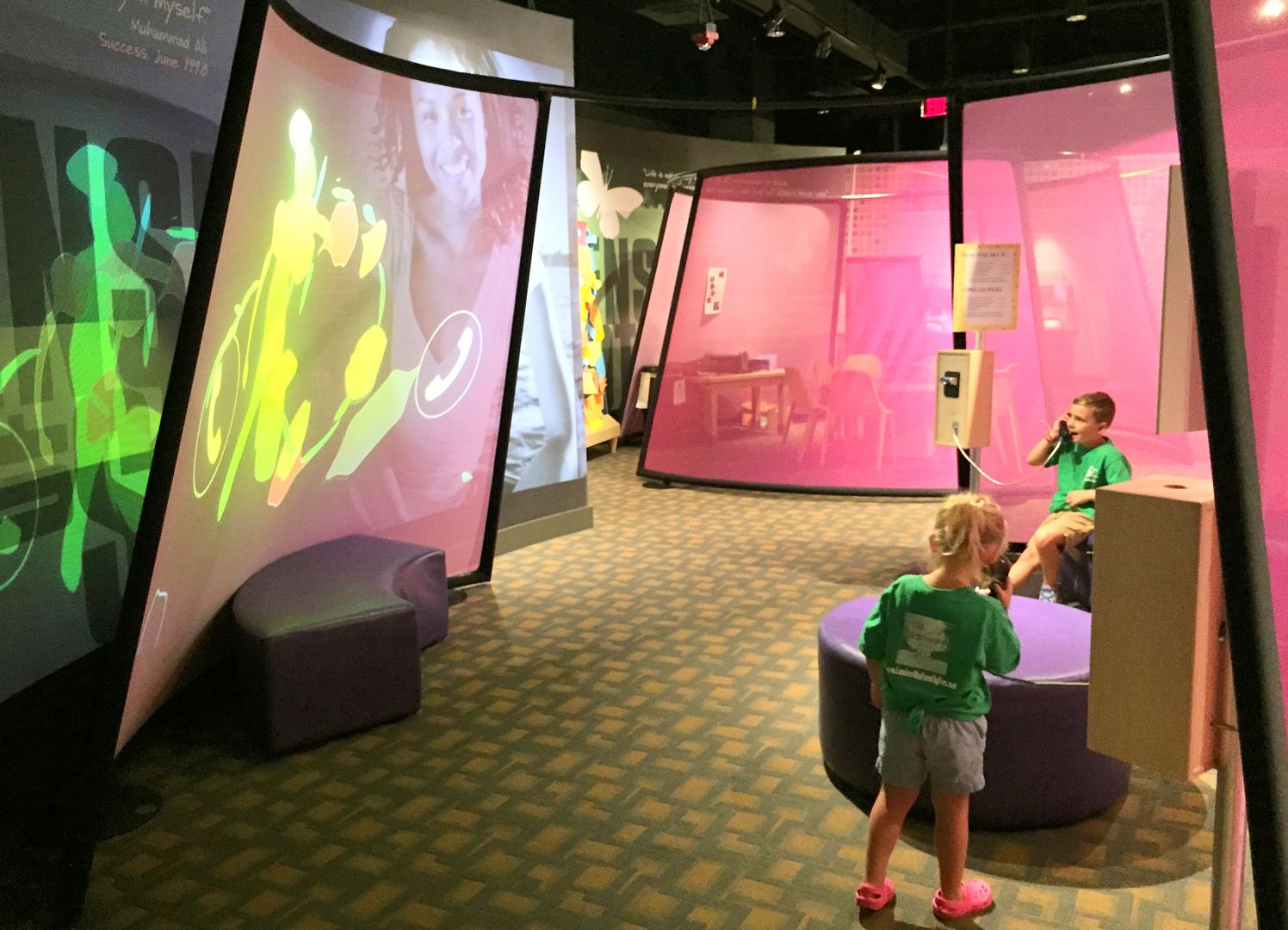 My children especially loved the Tone Phone, Tokens of Love and Emotional Faces exhibits.
The Tone Phone has two telephones and a large screen inside of a small dome. Children speak into the phones and watch how the tone of their voice affects the shapes that are projected onto the screen in front of them. A lesson on how we come across to others when we speak is exemplified in a fun and age-appropriate means for children to understand.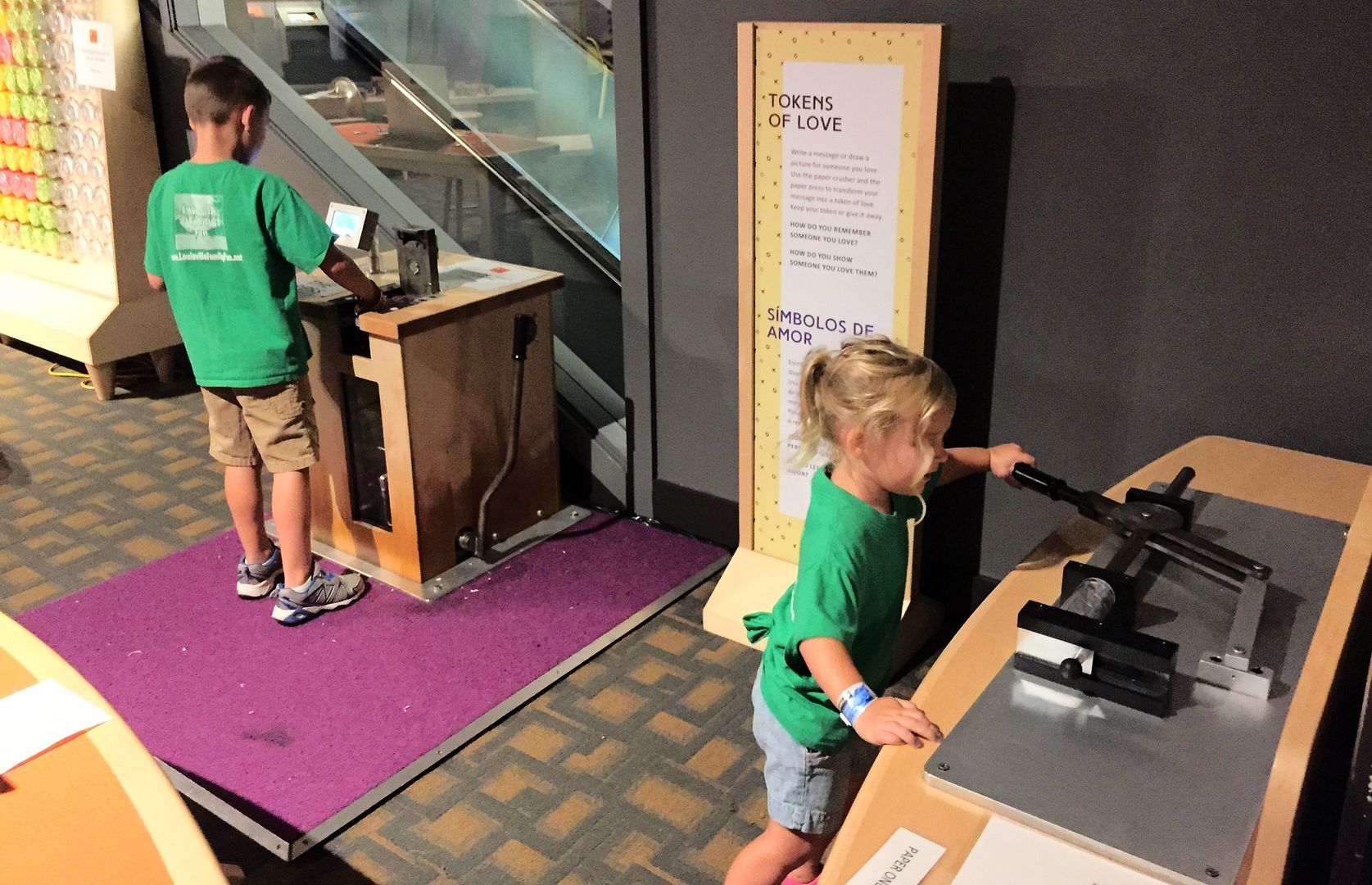 Tokens of Love was my personal favorite and I could tell other adults appreciated this exhibit as well! Using a small piece of paper, visitors are asked to write a message of love to keep or give away. It is then crushed and pressed into a small circular token with a heart stamped on the top of it. My children returned to this exhibit over and over again. They loved thinking of messages and pictures of love and different people they could create one for as a gift. They also had a lot of fun using the different tools and machines used to crush and press the paper.
Emotional Faces is a fun exhibit for all ages. Two people can sit inside a photo booth where they can see their reflection on a screen in front of them and then on a much larger sectioned screen on the wall in front of the photo booth. Descriptive words for emotions appear on the screen and visitors are asked to demonstrate the emotion. They can then see their recording on the larger sectioned screen. Visitors learn how to identify emotions and learn how others express them.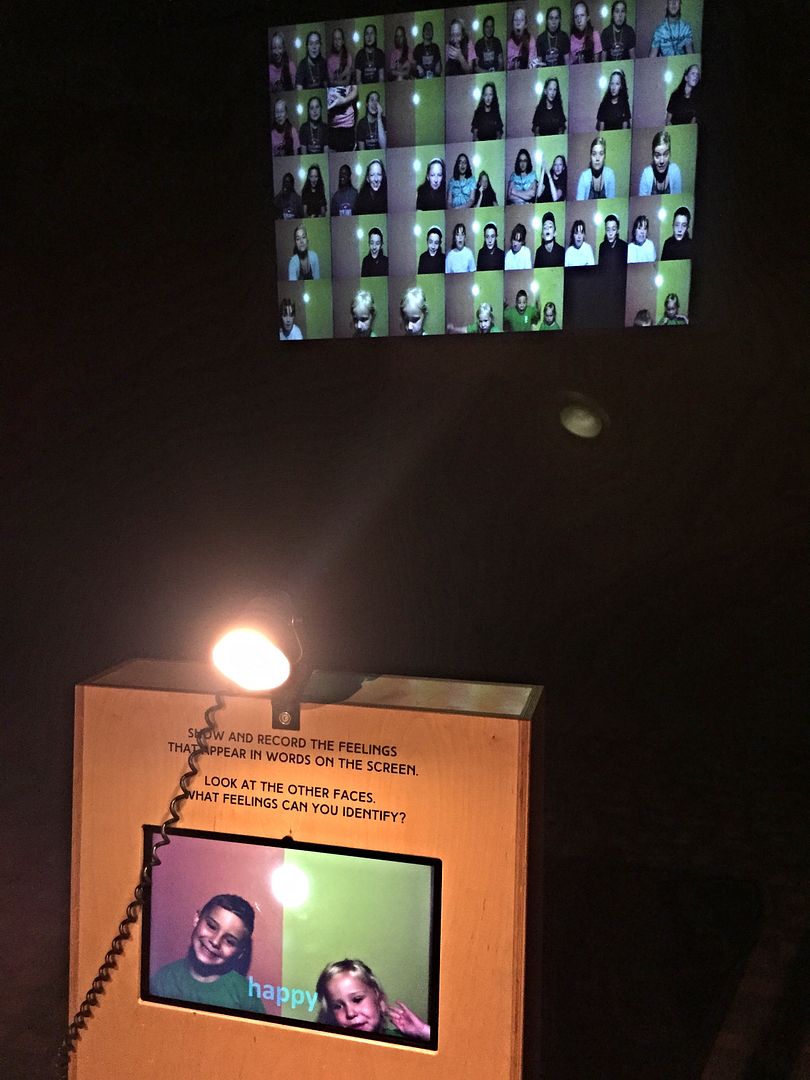 A few other activities include creating silhouettes, learning to balance on a seesaw with another person, writing about a negative experience and shredding it into artwork as a means to release the experience and reading children's books about feelings.
My children and I loved the XOXO exhibit at the Muhammad Ali Center. It is an exhibit allowing all ages to understand, appreciate and express their emotions through creative and thoughtful activities.
By Guest Contributor: Nicolle