Review of Idlewild Butterfly Farm
I like big bugs and I cannot lie! No really, I hate bugs! But my family and I still REALLY enjoyed our recent visit to Idlewild Butterfly Farm.
My husband and I took our 2 and 4 year old daughters one Saturday morning in October. We went on a tour of all their 'big bugs'. Our tour guide was very kind and knowledgeable. You could tell she had a real passion for the creatures. She went from one bug to the next, taking them out of their cage, talking about them, and letting us touch (sometimes hold) each one.
These bugs are not your typical bugs. Idlewild is a certified insect importer after recently being certified by the USDA. They have a quarantine room, or lab, where they house all the imported bugs. Many of the bugs we saw were imported from Malaysia. We saw bugs that you won't find in the United States.
My favorite bug was the Orchid Mantis. It was white, with a pink tint to her, like an Orchid flower. Watch a you tube video of her here. The Malaysian Walking Sticks were also pretty cool. They even have a bug that glows in the dark! My kids were in awe of all the interesting bugs!
After we explored the creatures in the lab we went outside to their House of Spiders. It was recently the butterfly flight house, but had been turned into a home for dozens of live spiders! They let people go in at night with flashlights and watch the spiders in action. We went during the daytime and loved seeing all the spiders and their webs. I hate spiders, but I enjoyed going through the House of Spiders. This was a temporary exhibit, so make sure to call ahead to see what your tour will include before you go.
My family can't wait to visit again next spring and summer to see more bugs! We are also excited to see the butterflies and walk through the butterfly house! For more info, follow them on Facebook here. They also sell beautiful jewelry and other bug related items.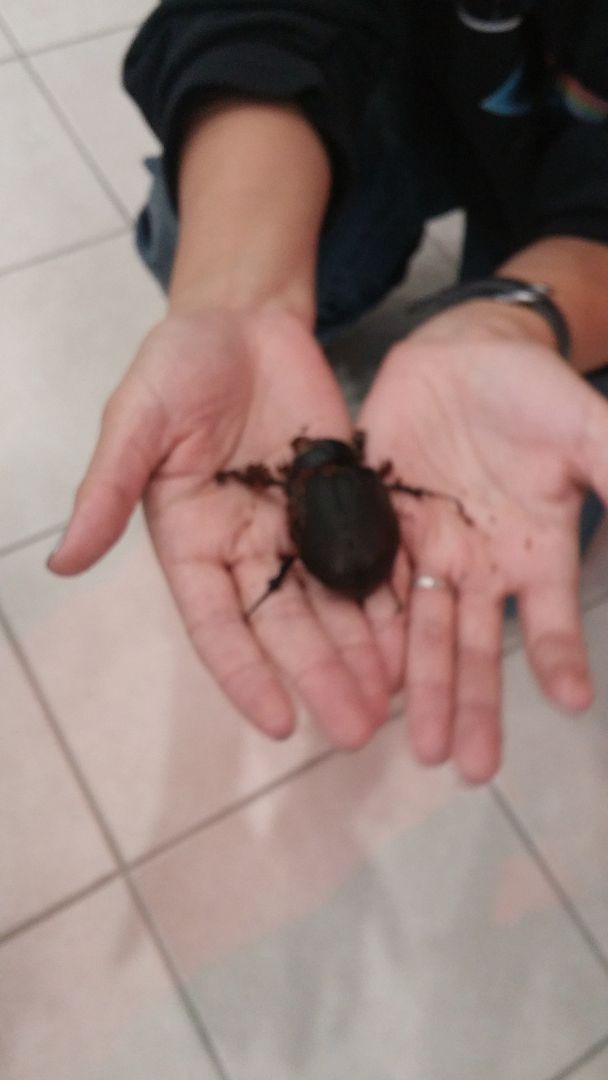 *They are setting up a mobile butterfly house inside their store over Thanksgiving weekend and possibly the weekend after! That would be a great time to visit!
Wednesday-Saturday, 11 am – 5 pm
1100 Logan Street in Louisville
$8/adults, $5/children
By Guest Contributor: Kimberly