Review of SuperChefs in St. Matthews, KY
Recently, my family and I went for dinner at the newly opened SuperChefs restaurant, located in St. Matthew's. We had heard good things and wanted to give it a try.
SuperChefs was still going through some growing pains (as any new restaurant does) and that day they were having some electrical problems. However, once we were seated and given our food all was forgotten. The food was spectacular!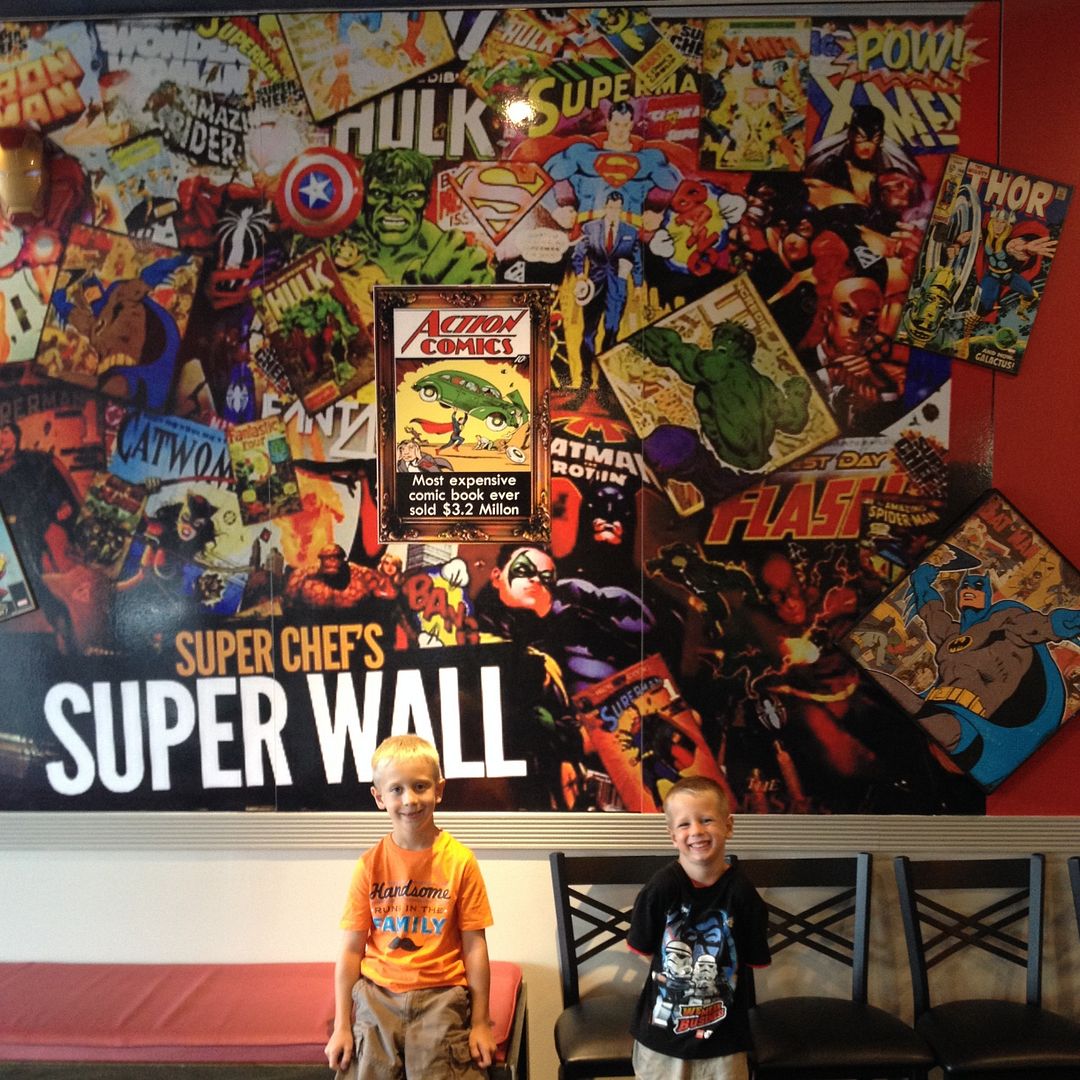 We tried waffle bites for an appetizer (because all meals should start with dessert!) and we received tasty bites of waffles covered in cinnamon and sugar with honey and syrups for dipping. For dinner, one son had pancakes and candied bacon and the other son had waffles with candied bacon. The pancakes and waffles were a hit but my 5 year old wasn't a fan of the candied bacon (he just wanted the regular stuff). My 7 year old offered to eat ALL the bacon! I ordered the 'Tony Stark' and really liked the glazed salmon on top of fried corn on the cob and asparagus with butternut squash sauce. My husband tried the egg, sausage, and cheese sandwich with their take on fries (get the fries, oh my goodness!) and red pepper grits. He scraped his plate clean!
When you go (and you should) make sure to check out all the cool super hero décor throughout the restaurant. On the menu, make note of the SuperChefs symbol that lets you know what breakfast items are served all day. Also be careful where you park- a lot of spots around the restaurant are designated spots for other businesses.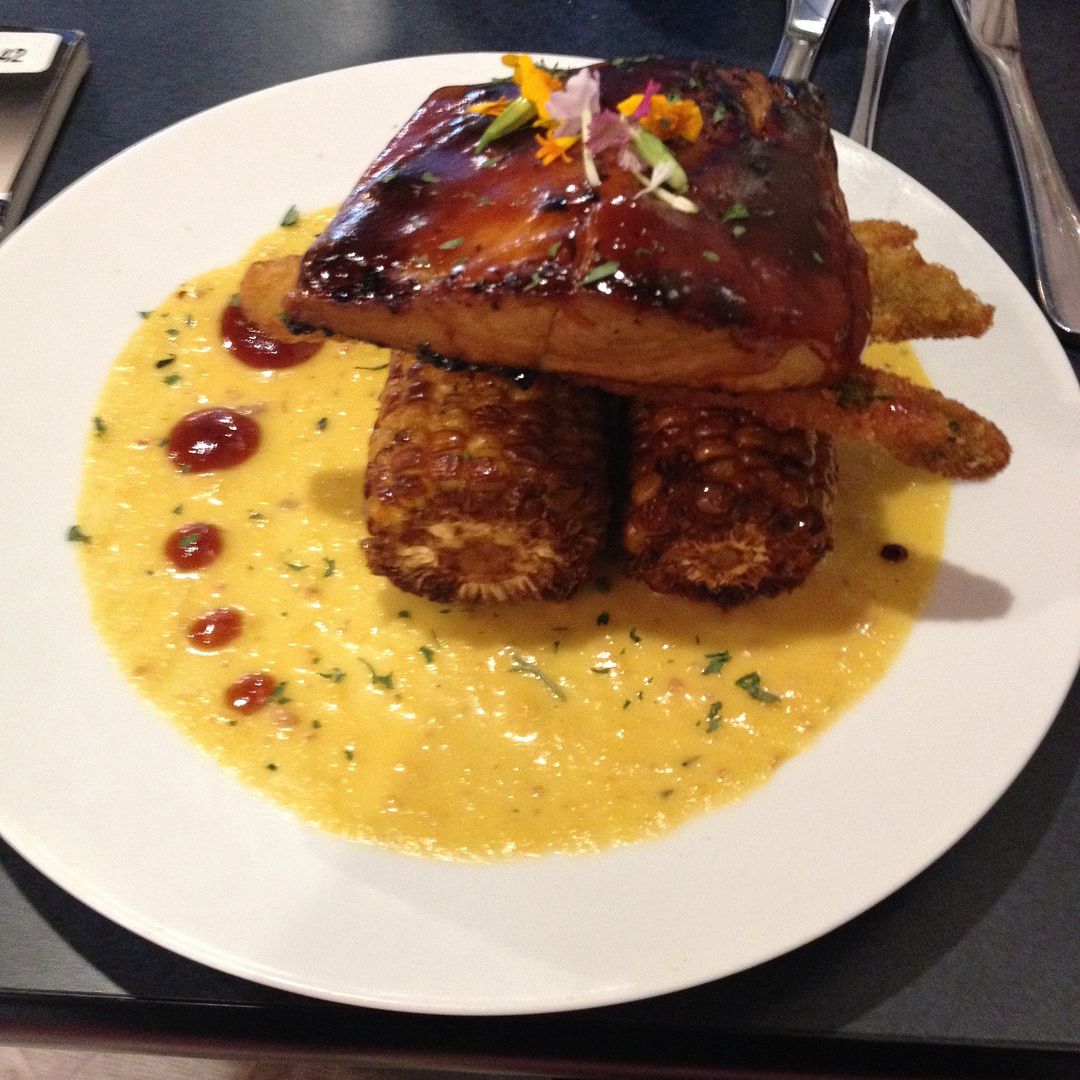 If you want to have a date night, SuperChefs also offers the Chef's table. Our waiter let us know that for $75 a person, the chef will talk to you about your likes/dislikes of food and will then serve you 5-6 courses based on this conversation. Reservations are required for this service.
SuperChefs is located at 106 Fairfax Ave Louisville, KY 40207 and is open Mon-Thurs from 7am-9pm, Friday-Saturday from 7am-10:30pm, and Sunday 7am-9pm. Find them on Facebook HERE.
By Guest Contributor: Kelly