Review of Bernheim Forest Trails and ECO Discovery Days
Bernheim Arboretum and Research Forest is a 14,000 acre arboretum, forest, and nature preserve located in Clermont, Kentucky (25 miles south of Louisville), and is the largest privately owned natural area in the state. It includes numerous walking paths of all different lengths and difficulty levels, a visitors' center, cafe, and gift shop, an education center, a children's play area, shelters, and four lakes. There are lots of bathrooms, picnic tables, and charcoal grills around to use.
We started at the Canopy Tree Walk (a wooden canopy walk that extends off a cliff 75 feet above the forest floor). Then we drove a short distance to the Fire Tower Loop and went up the Fire Tower (check for hours, the guide must invite you up, no dogs go up, and if you ask lots of interesting questions you may receive an honorary park guide card and fossils).
We got back in the car and drove down to the Children's Play Garden (it's a mix of old school small playground equipment and natural climbing elements). We drove back to the Education Center (full of neat hands-on stuff) and I Spy Trail (get the checklist from the Education Center). We then headed back into the Visitor Center for lunch at Isaacs Cafe. (The cafe gets busy and slow at lunch, so consider packing a picnic lunch to save time and money.)

After that we looked at the ECO Kids Discovery Day stations. The ECO Program is every 1st and 3rd Saturday of the month outside the Visitor Center. E-C-O stands for Every Child Outside, and its purpose is to connect families with nature. Each ECO Kids Discovery Day includes Hands-on Discovery Stations, an On Your Own Challenge, and a Hike of the Day. My kids really enjoyed the live snake!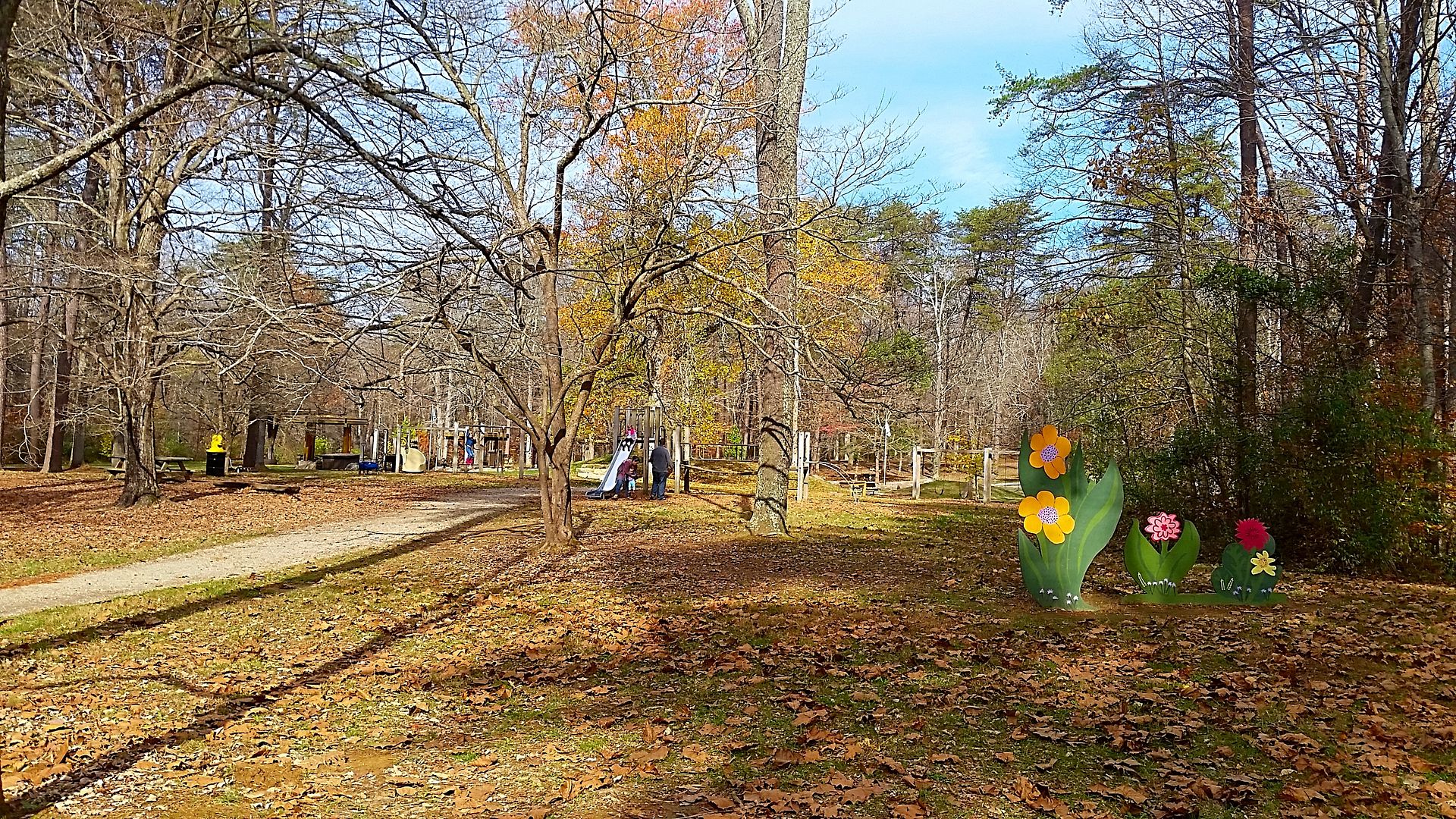 Bernheim is open daily from 7 a.m. until sunset, the exceptions being Christmas day (December 25) and New Year's Day (January 1). The visitor's center, gift shop, and art gallery are open 9 a.m. to 5 p.m. daily.
Admission is free on weekdays, but a fee is charged on Saturdays, Sundays, and holidays ($5 for each passenger car, mini-van, or motorcycle; $10 for passenger vans. It is well worth the $5 to enter, especially with the ECO Day and open Fire Tower.
** This Saturday, 12/19/15, is the Hot Chocolate Hike. Celebrate the start of winter with a hot chocolate treat! Earn a free cup by completing the On Your Own Challenge and then turning in your worksheet at Isaac's Café. During the afternoon, have fun exploring hands-on Discovery Stations and the guided Hike of the Day.
By Guest Contributor: Caryn