Review of Downtown Louisville Holiday Celebration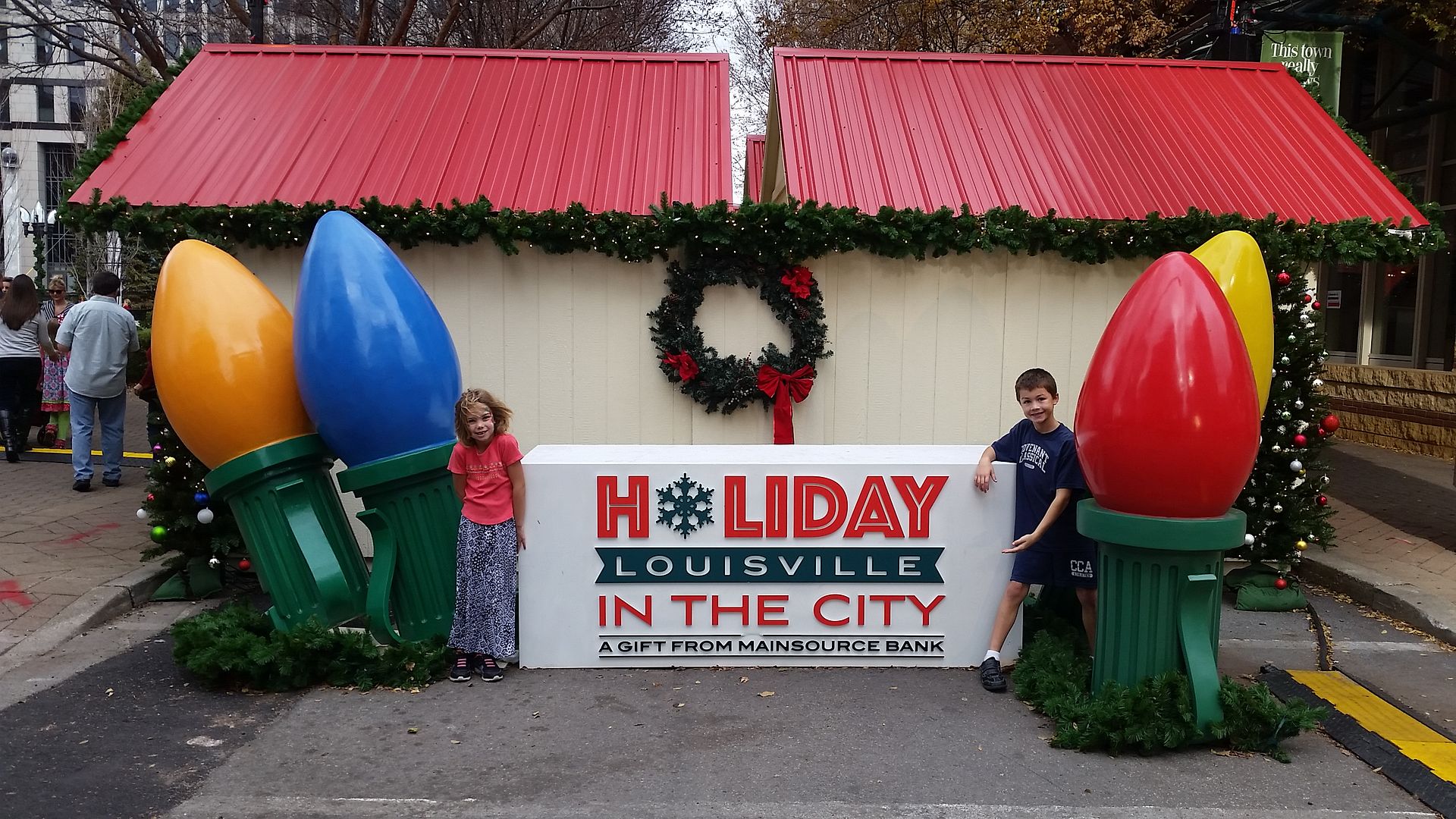 My family and I went to 4th Street this past weekend to check out the downtown holiday celebration "Holiday in the City." There a few different areas to check out: World Market at Holiday Square, Santa's House, the Ice rink, the Bourbon and Beer Village, and the Galt House.
I recommend going in late afternoon so you can navigate the city, park with ease, enjoy the area in the light, and stay for the lights to come on (the Holiday in the City Light Show starts every night at 6pm and plays every hour).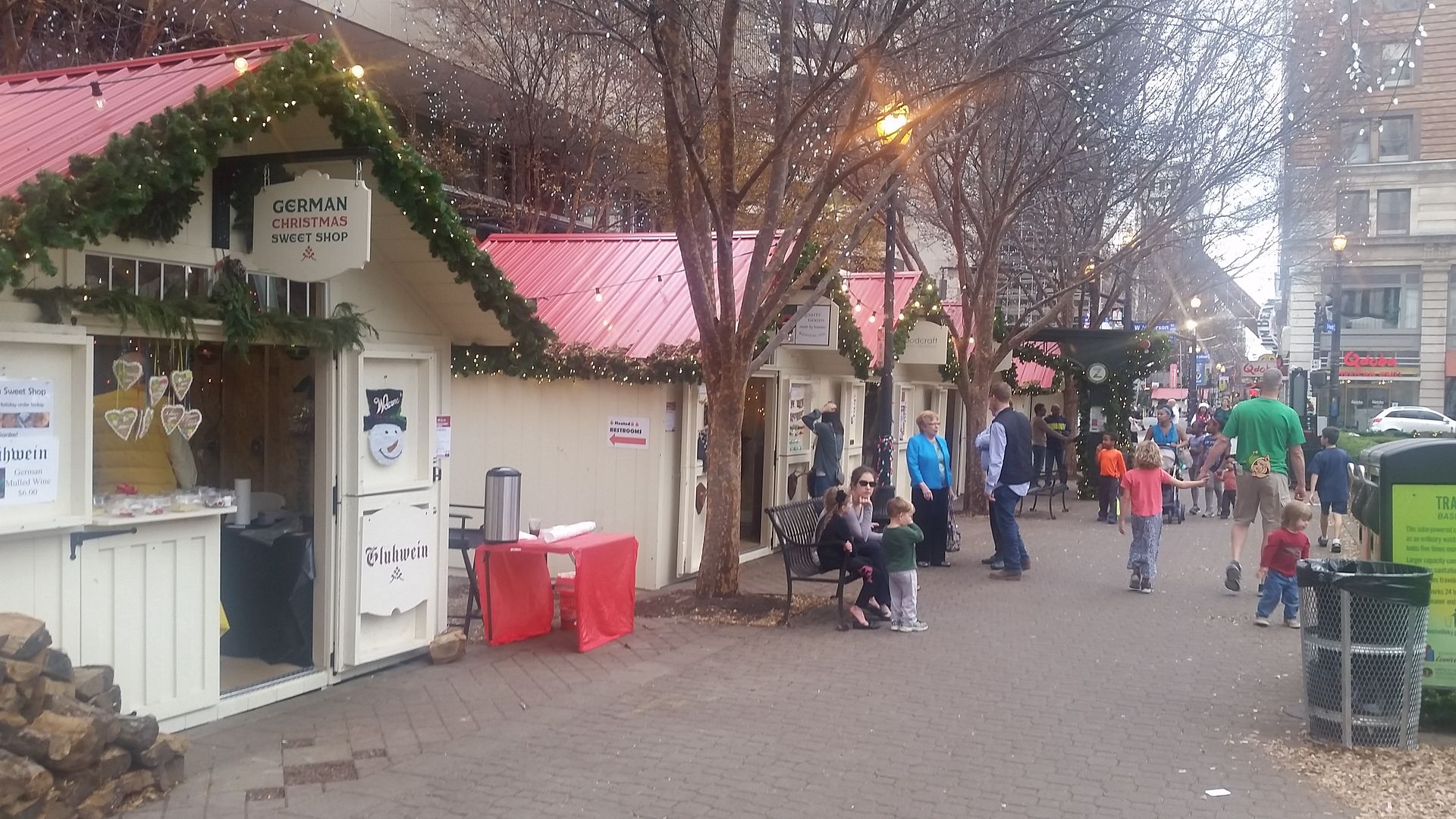 First head over to World Market at Holiday Square to the Main Source cabin and buy a $3 reindeer lapel pin. It gets you $2 off the ice skating, plus a bunch of other discounts, and it's a great keepsake for future Christmas to come. Then go ice skating on the ice rink (it's usually $10 for an hour but due to being REAL ICE, it was closed this weekend due to the warm weather).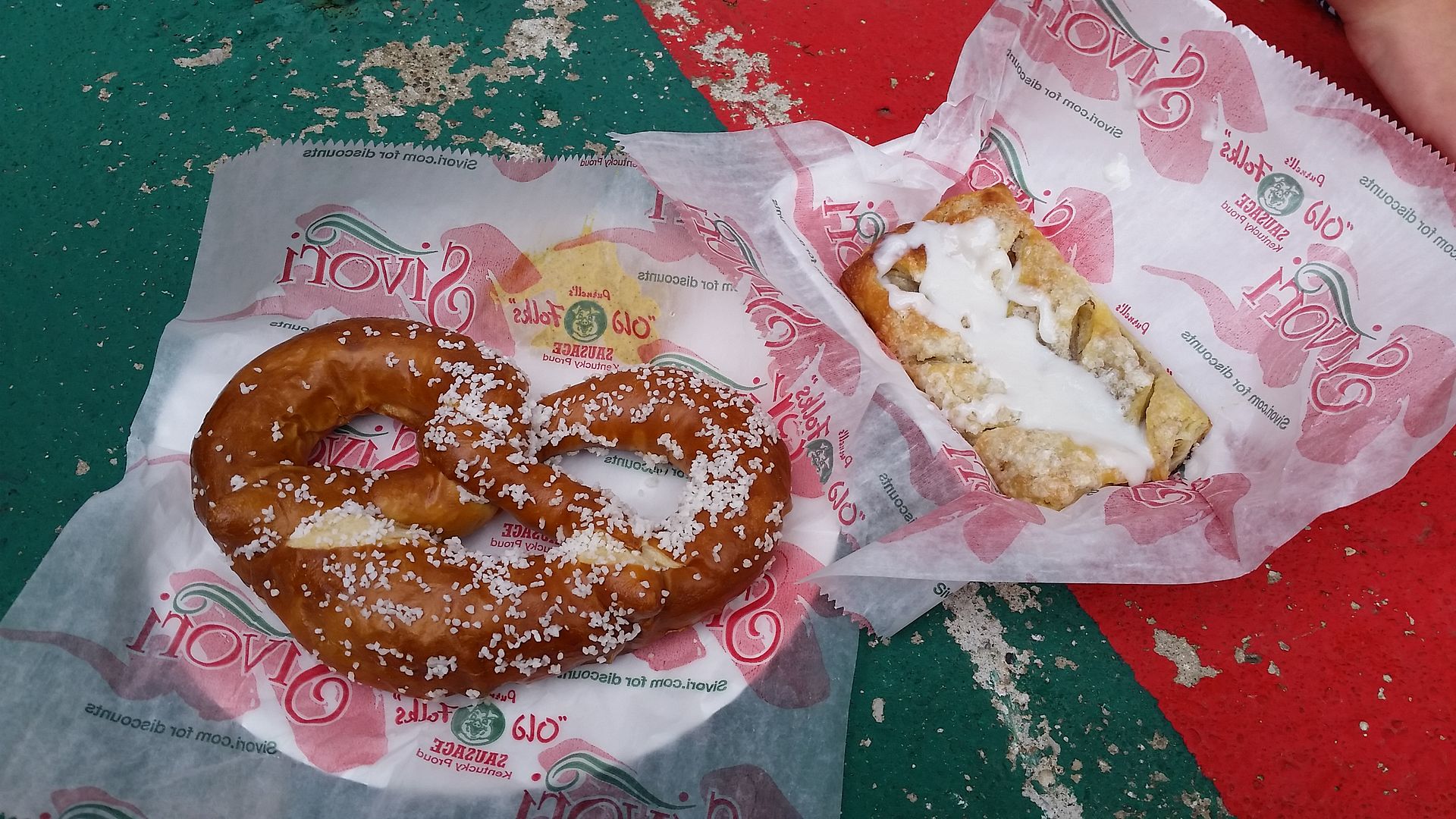 Walk down to the Galt House and check out the dancing bellman at 5pm. Then go to the 3rd floor walkway to see the lights on 4th Street. If you have time, check out all of the Christmas festivities at the Galt House.
Then head back up to Santa's House for a picture with Santa. Grab some dinner, drinks, or desserts from the little cabins and shops at the World Market. I recommend the funnel cake, apple strudel, pretzels, and anything they are selling at Bengta's Sweet Shop (authentic German goodies)!
Then enjoy all the Christmas lights on the drive home!
By Guest Contributor: Caryn