8 FREE Events/Activities To Do around Louisville, KY January 2016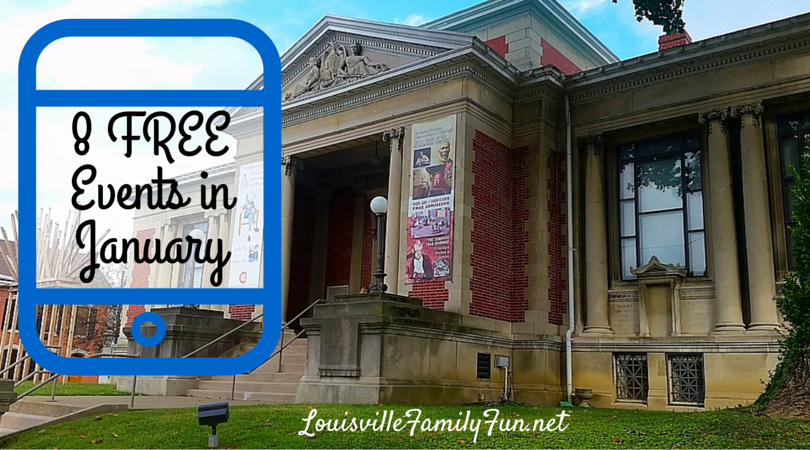 1. December 19 through January 18: Winter Wonderland Train Show at Southwest Regional Library. The train show is presented by the Kentucky and Indiana Model Railroad Club. You and your family can see and hear wonderful model trains at this exciting exhibit. Click here for hours of operation and details.
2. Monday, January 4: From 10am-12pm, families with children under age 5 can play for free in the Wiggles and Giggles playroom. It's located in the Griffin Recreation Center in New Albany. Drive over the new bridge and make a morning of it in Southern Indiana! The Wiggles and Giggle playroom and gymnasium is open regularly for free play on Mondays and Thursdays. Click here for more details.
3. Tuesdays, January 5, 12, 19, 26: Learning Express Toys of Louisville Toddler Storytime with Miss Erin at 10:30am. Craft and a snack included. A different theme each week. Keep an eye on the Facebook page for details.
4. Saturday, January 9: Family Fun Day is happening from 11am-4pm at the Kentucky Museum of Art and Craft. The program is free for all ages and will be a full day of fun art activities that the whole family can enjoy. Make some art for holiday gifts and bring art supplies to be donated to YMCA SafePlace! KMAC is undergoing major renovations for the new year, they are located at 611 West Main Street.
5. Saturday, January 9: Cross the river to New Albany for the monthly Family Fun Workshop at Carnegie Center for Art and History. The project for January is Rags and Tags– make a Shrinky-dink pet ID tag, or a luggage tagor a necklace! Preregistration is appreciated. Arrive between 10 am and 11:30 to participate.
6. Saturday, January 16: Head to Good Garbage for their Kids Make and Take from 11am-1pm. The theme has not been determined yet, but this cool recyclable themed art shop in Clifton/Crescent Hill area is a great place to explore especially during the cold winter months! The cost is free but they do accept donations. Click here for more details
7. Saturday, January 23: Head to the Museum of the American Printing House for the Blind for a National Braille Literacy Awareness Month program! It's called Helen Keller: This is Your Life and it will be from 1pm-3pm. Learn all about this fascinating woman who forever changed the world for people with disabilities. The program is free and open to the public but they ask that you register ahead of time because space is limited. Call 502-899-2213 or email kcarpenter@aph.org to register.
8. Saturday, January 23: Join Clifford fans at the Southwest Regional Library for their huge
Clifford's Big Pajama Party
! The party runs from 10am to 12pm and will be celebrating the big red dog and the 1000 Books Before Kindergarten challenge going on at the library. Don't forget to wear your pajamas!
By guest contributor: Erin