Review of Johnny Rockets at the Outlet Shoppes of the Bluegrass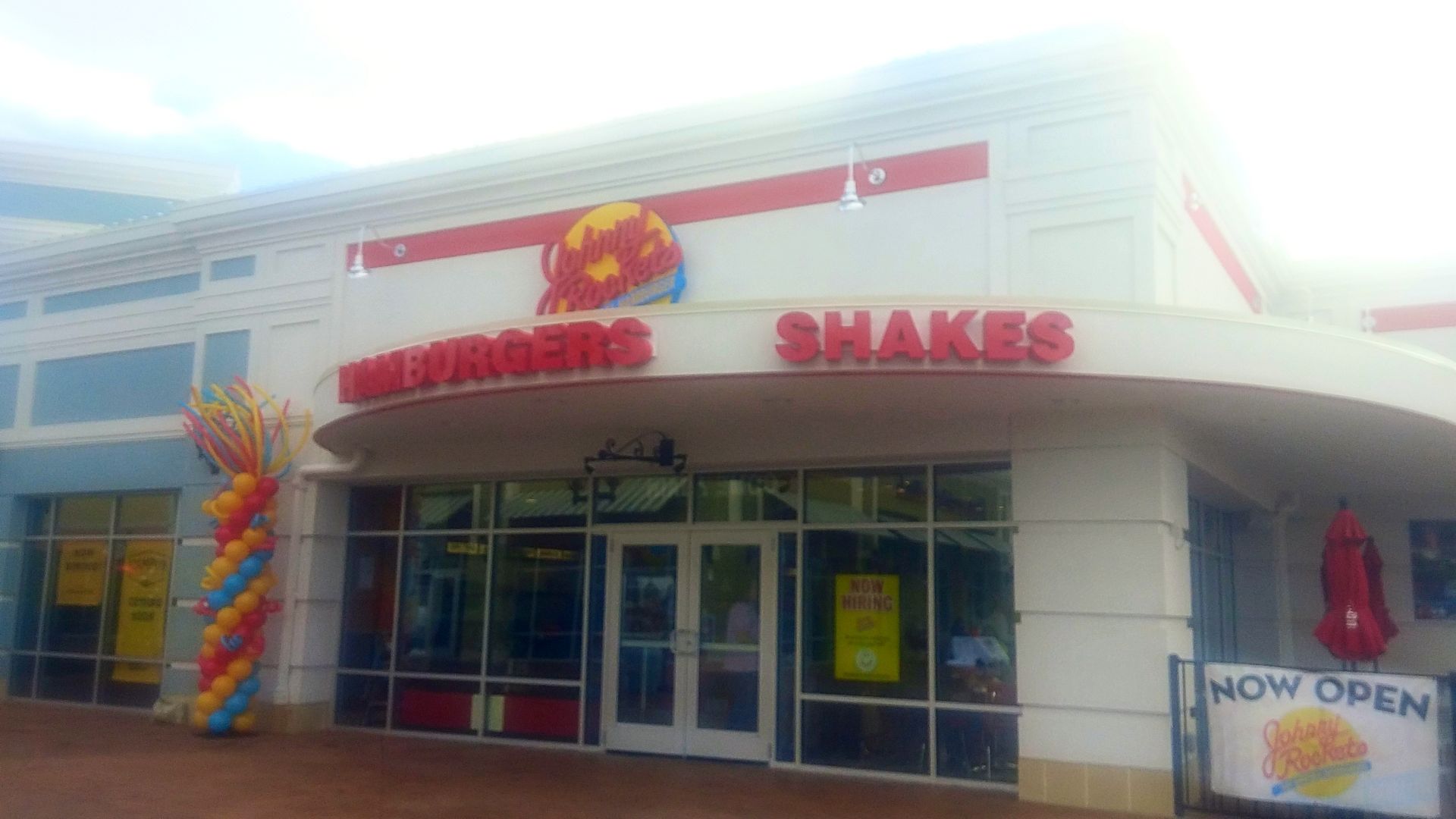 Johnny Rockets recently opened at the Outlet Shoppes of the Bluegrass in Simpsonville. My family and I were so excited about it that we went for lunch on opening day!
The restaurant is part of the mall's Phase 2 and opened along side new stores H&M, Abercrombie & Fitch, and Maurice's. Johnny Rockets is located on the far side of the mall. The restaurant is attached to the mall, but stands out because it looks like a diner.
When we entered the restaurant we were greeted by several employees. Everyone was super friendly! We loved the décor and feel of the restaurant- like a real diner from the 50s.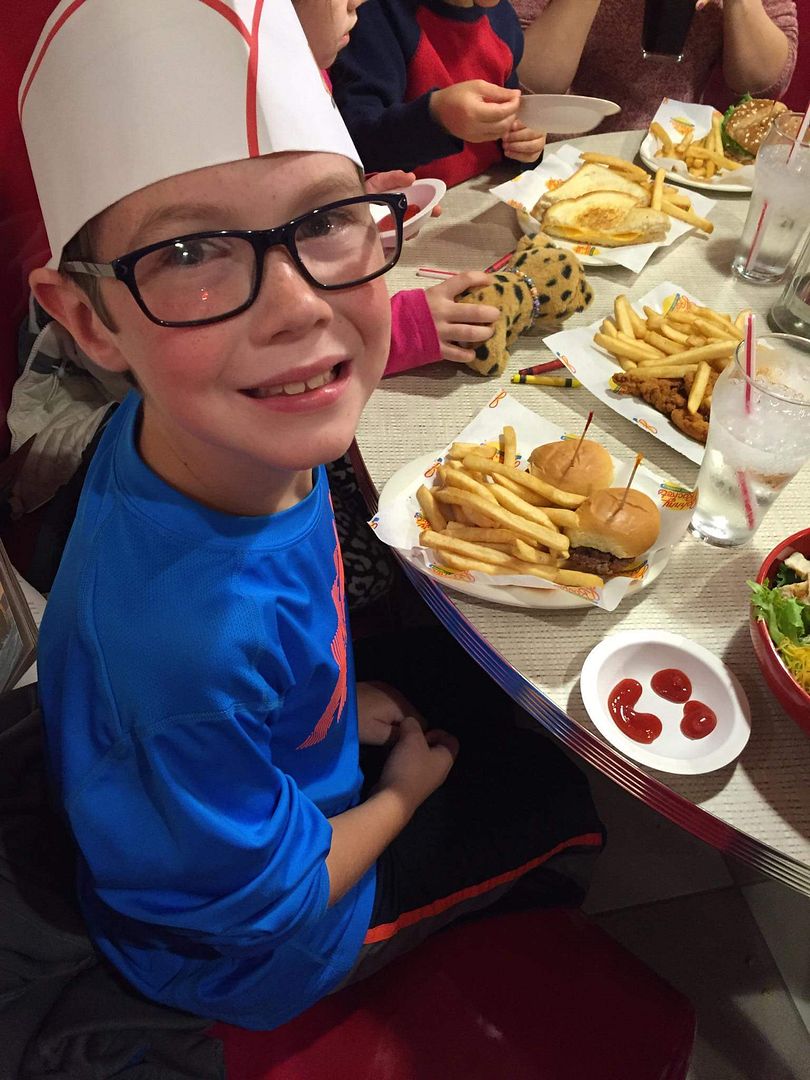 The waitress gave each of my girls a paper hat and coloring menu. That kept them busy until the food came. The waitress also gave us little bowls for our ketchup and made a smiley face in each one- my kids thought that was so cool. I ordered the Route 66 burger (Swiss cheese, onions, and mushrooms) and it was delicious! My husband ordered the Smokehouse Burger (cheese, bacon, onion rings, bbq sauce) and he really enjoyed it. The girls split a kid's meal that came with 2 hamburgers and fries. They also shared a strawberry milkshake- yum! My husband and I shared bottomless fries- all you can eat fries! Check out their menu here.
The food was delicious, but our favorite part was watching all the staff dance every half hour. My oldest daughter enjoyed it so much she requested them to dance again- and they did. They even asked if she wanted to dance with them, but she opted to dance from her chair instead. It was such a fun dining experience!
Johnny Rockets is a great addition to the Outlet Shoppes. The food was delicious, the atmosphere was fun and exciting, and the staff was super friendly! We will definitely be back- soon!
By Guest Contributor: Kimberly