Review of Mother/Daughter Art Class at Side by Side Studio
Last month my daughter and I attended a mother/daughter class at Side by Side Studio in Clifton. It was called Mother&Daughter Create-Love-Laugh-Learn Side-by-Side. The purpose of the free class was to encourage dialogue with mothers and daughters in a setting where they could experience art and craft making together, to live, laugh, love, create and learn from each other while producing a special piece of crafted material that they could cherish together. We really enjoyed the class and are looking forward to the next one!
The day we went to do this together we decided to spend the whole afternoon together walking along Frankfort Avenue. We stopped into Carmichael's Bookstore, browsed for a bit and bought a couple of books. We also ate lunch at Caspian Grill, which I recommend. My daughter got a kids meal for under age 12 that was a small fresh burger with fries, and I tried the more authentic Greek beef gyro. There are quite a few places to eat or grab a drink together, as well as plenty of little locally owned shops to peruse for unique items. It made for a great few hours spending one on one time together.

We arrived at the quaint studio along Frankfort Avenue about 15 minutes early and knocked on the door at the front porch. Studio owner Kim came and let us in and showed us upstairs to the room where we would be crafting. There was hot water for tea and hot chocolate set out along with crackers, hummus, grapes and cheese to snack on. The setting was set up so nicely! We got our treats and drink and sat down to start learning the process of rope vessel crafting, which is something I had never heard of and certainly we both were newbies! It is the art of creating vessels from rope and embroidery thread. Kim was a natural at leading the class and teaching the beginning steps all the way through to the end result. She was there every step along the way to help with a need or answer questions as we went along.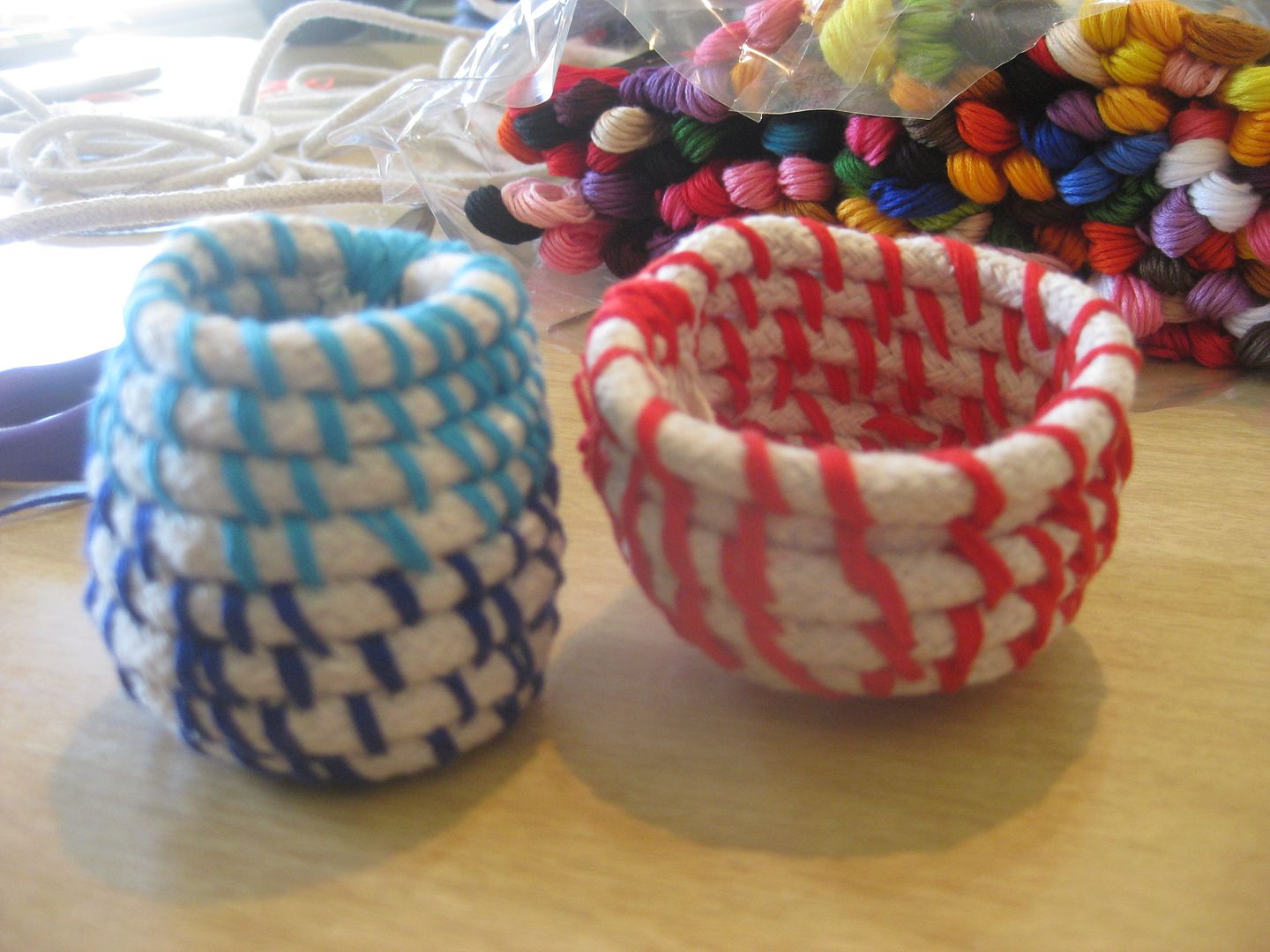 The rope jars we created were just beautiful, and my daughter and I really enjoyed working together side by side. I loved the idea of this type or embroidery; I have never tried to knit or crochet but thought I could totally see myself making more of these types of crafts as there is no pattern or steps to have to count. You just weave along with embroidery thread and clothes line rope, carefully shaping it into a little bowl, jewelry holder, or pencil holder, etc. My daughter ended up making hers a bit smaller, and then made a little lid to go with it which I found so creative!
This class was designed for mothers and their daughters ages 12-17 to attend together. It is a free class through a grant from the Kentucky Foundation for Women. The age though I think is pretty flexible as I saw mothers with daughters there younger than that. I would just take into consideration what the activity is and the attention span of your daughter. In January, there will be another free event for Mothers and Daughters. Participants will hand stitch heart-shaped hand warmers. This event is for mothers and daughters (ages 8-17). A healthy snack will be included. Pre-registration is requested.
Side by Side Studio is located at 2528 Frankfort Avenue. Follow her on Facebook for the most up to date information. There are many other art sessions and classes offered throughout the week. You can also call 502-640-1813 for more information.
By guest contributor: Erin
http://www.sidebysidestudio.com/
https://www.facebook.com/sidebysidestudioinc#