Review of newly released movie, The Finest Hours
Kimberly was granted admission for the purpose of review.
I recently attended the preview for The Finest Hours at Xscape Blankenbaker. I've been to this new movie theater several times because I love the reclining seats! They are super comfortable and roomy.
I didn't really know much about the movie beforehand, except that it was based on a true story. I thought the movie started out a little slow, but once the storm rolled in things got really interesting really fast. Watching the ships battle the intense storm was intense at times. The movie was in 3D and the visuals were great. I really felt like I was the one in the boat at times. The Finest Hours does a good job of telling this unbelievable story of bravery and determination.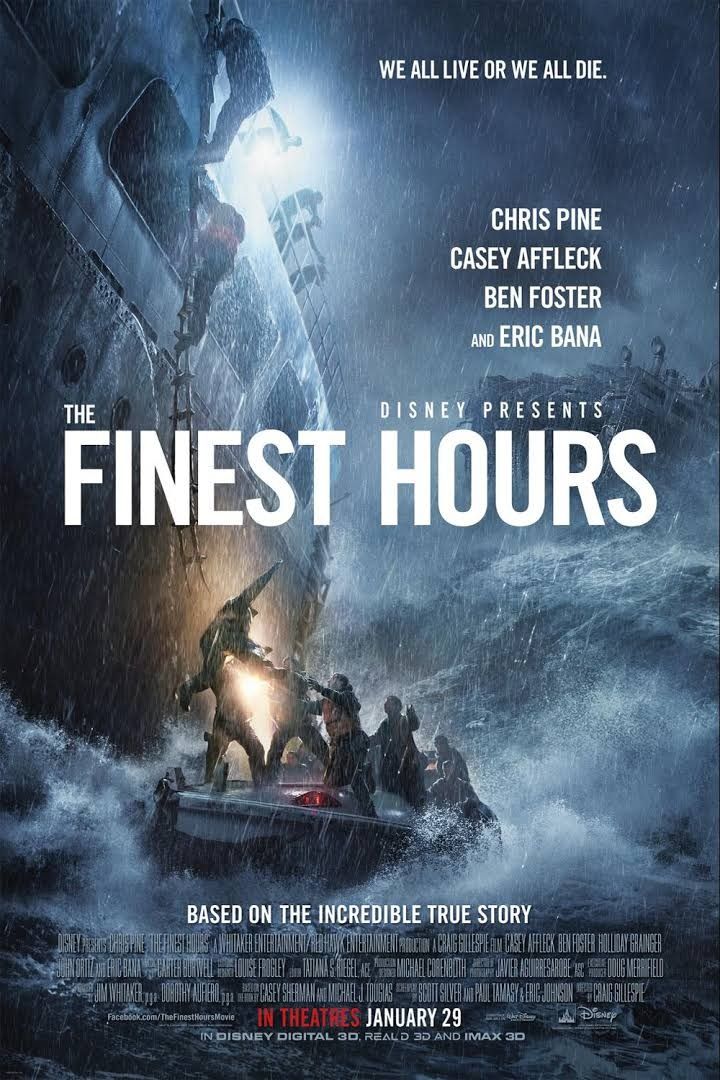 Here's the official movie description: "On February 18, 1952, a massive nor'easter strikes New England, wreaking havoc on the ships caught in its deadly path. The SS Pendleton, an oil tanker bound for Boston, is ripped in half, trapping more than 30 sailors inside its rapidly-sinking stern. As word of the disaster reaches the U.S. Coast Guard station in Chatham, Massachusetts, Warrant Officer Daniel Cluff orders a daring operation to rescue the stranded men. Despite overwhelming odds, four men, led by Coast Guard Captain Bernie Webber, set out in a wooden lifeboat with an ill-equipped engine and little, if any, means of navigation, facing frigid temperatures, 60-foot high waves and hurricane-force winds."
The Finest Hours was released in Disney Digital 3-D, RealD 3D, and IMAX 3D formats and is now playing in theaters. It is rated PG-13 due to the intense peril depicted. A preview is available on IMDb.
By guest contributor: Kimberly