Annual Blue Hydrangea Progressive Tea in LaGrange, KY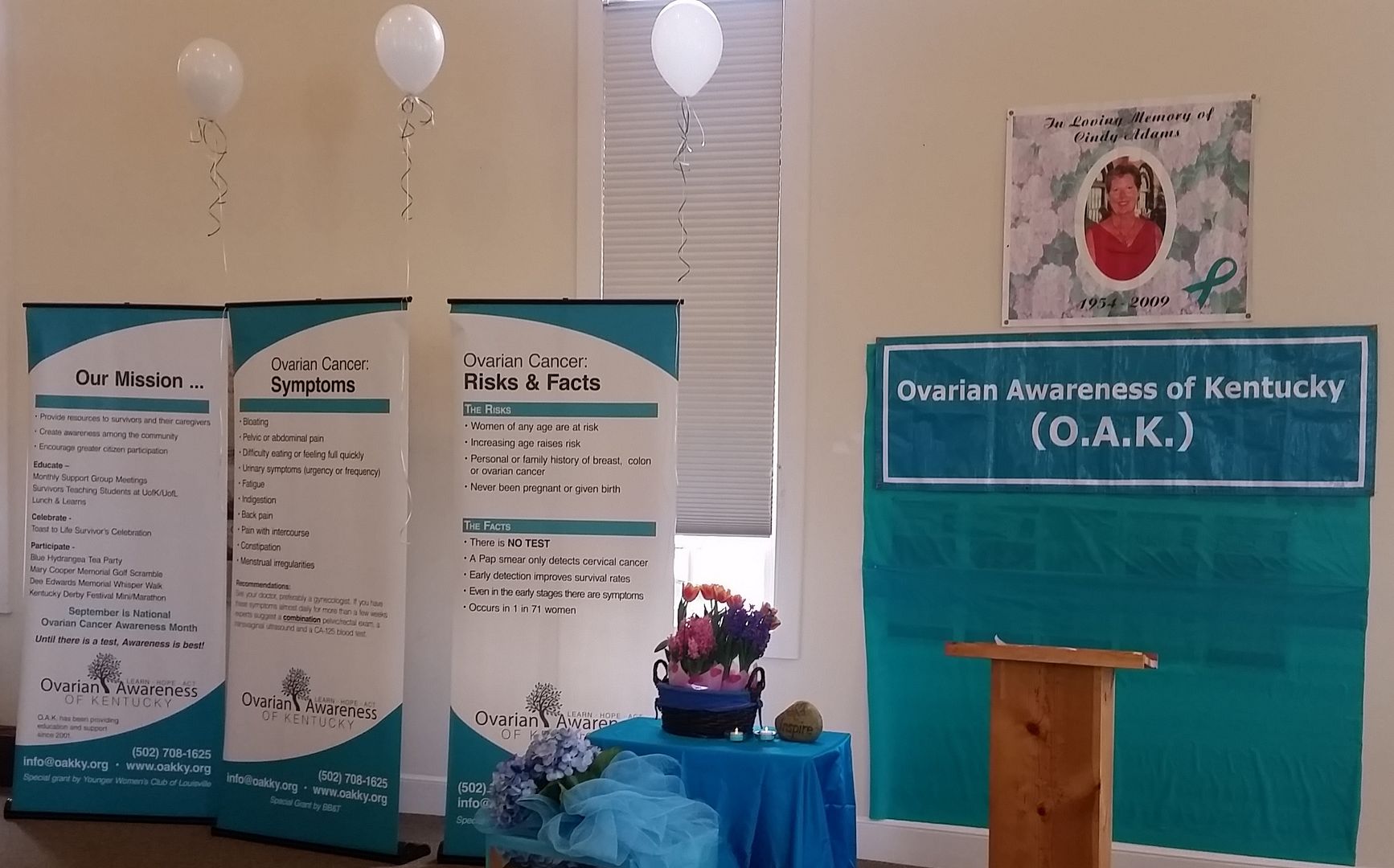 I had the privilege of attending the
8th Annual Blue Hydrangea Progressive Tea
hosted by Downtown LaGrange. The Blue Hydrangea Tea is a national event to draw attention to ovarian cancer. It supports O.A.K, Ovarian Awareness of Kentucky, with 100% of the donations going to O.A.K.. Cindy Adams, a local downtown LaGrange merchant, started the local version but lost her own battle with ovarian cancer in 2008.
Each year, more than 2 dozen shops and businesses open from 1pm-5pm on the Sunday afternoon after Thunder of Louisville. Participating businesses offer the opportunity to shop, sample special teas and treats, and enter a drawing for a door prize. Each participant receives a teacup of their choosing, a goodie bag and numbered door prizes tickets to use at each participating store. It is cheaper to buy tickets in advance than at the door ($10 versus $15 in 2015). We enjoyed figuring out which door prizes we liked the most, and adding more tickets to the desired prize drawings.
This event was very enjoyable (even in the rain). I'd recommend seeing each store briefly, and returning to the stores for a longer visit after you see them all. That way you can sample all the tea and goodies and decide which door prizes you want to divide your tickets among. We found we shopped too long at the initial shops, and then had trouble getting to some of the outlying shops off Main Street in time (and they had some of the best prizes and fewest entries!).
There was live music, good deals, and friendly volunteers and shop keepers throughout the event. In past years, attendees have dressed up for the event in nicer weather, but we saw all assortments of dress. Just be sure to wear comfortable shoes – there is a lot of walking, but it is on level sidewalks. This event may not be fun for young children, however there were some well behaved children who did not mind the shopping and enjoyed all the sugary treats! It seems like a great event for a mom and teen daughter outing, or an event for out-of-town guests that are visiting for Thunder. Most of the tea is stroller/handicap accessible, however some of the stores are crowded with products and not very accessible, or up a step or flight of steps. There were minivan "buses" that would stop at areas all around the tea locations if you are able to get in and out easily.
I'll look forward to returning to Blue Hydrangea Progressive Tea each year. It was not only enjoyable, but a great fundraiser for a great cause!
The 2016 Blue Hydrangea Tea will take place Sunday, April 17, from 1 – 5pm.
By Guest Contributor: Caryn