Weekend Getaway to St. Louis
St. Louis is about 4 hours from Louisville, and an EXCELLENT weekend or week getaway with a TON to do. It is in the Central Time Zone, so you gain an hour driving there. Here is my weekend trip, and at the bottom I've included a list of other attractions that I have visited or heard great things about.
Attractions:
City Museum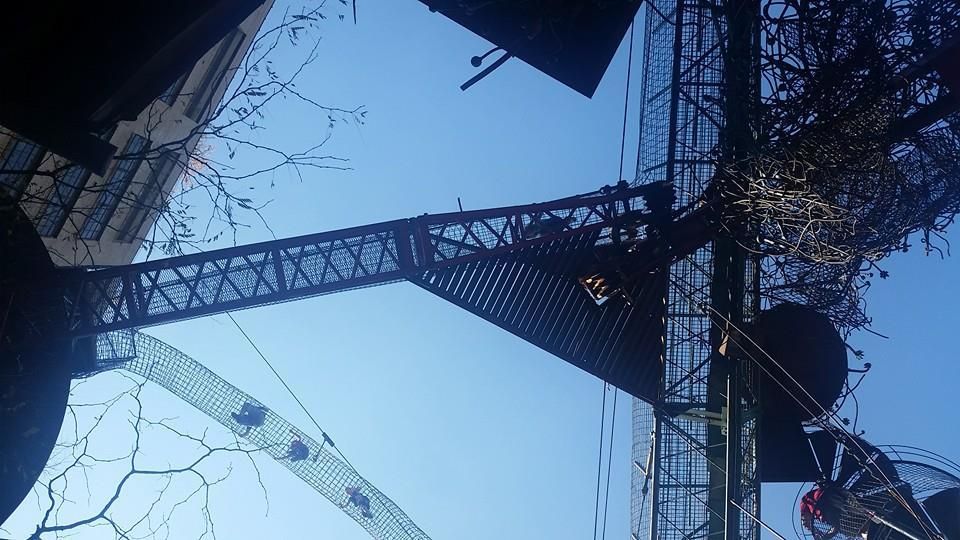 Not for the faint of heart. This place is seriously crazy, busy, hard core playing, climbing, sliding, and easy to lose your kids. Prepare to spend a FULL day there if your kids like climbing. Park early in the parking garage for $5, or across the street for $5 without shade. Wear sneakers, knee pads, elbow pads, and sunblock if you pay for the roof access. Give ground rules at each area (don't leave cave area without Mom, don't leave the skate park area without your Dad, etc).
This is the layout: 4 separate floors, the roof, the Monstro Cityoutside that goes up 5 floors high, and the 10 story slide that comes out in the cave area. The roof is worth the $5 each on a nice day, but it gets hot out, so go there first. It's very easy to lose your kids in any given area. Tunnels go everywhere and come out everywhere. There are some tunnels, caves, and rebar curves that are just too tight to fit an average size adult. You WILL lose your child at multiple times throughout the day. Have a meeting spot.



There are places to buy food on every level, but sometimes they are hidden away. Average lunch under $10 including side and drink. I noticed many people brought food and drink with them, or went out and came back for meals. There is a very small "6 and under" section on the 4th floor is much more tame for little ones. The gift store is on the smaller side, not too overpriced, and not forced on you like other attractions where you must enter or exit through it. There are a lot of $5 and under trinkets. My tip: don't bring a purse, don't put your phone where it will fall out and break.
World Aquarium (inside City Museum)
It's $8 to enter ($6 after 5pm). Some things look old, it's not huge, but my kids LOVED it. There are fish, reptiles, amphibians, and mammals. Lots to touch (mostly turtles and fish), lots to climb on and under (see if you can find the hidden tunnel behind Stingray City!). Lots of animals taken out by staff to be pet. Check times for feedings when you get there – you can go in and out as many times as you want if you have the stamp on your hand. If you buy a tour you not only get more information, you can also pick up a turtle, feed the sharks, and other perks. Check before you go. Drury Hotels has a coupon for a free sharks tooth.
The St Louis Zoo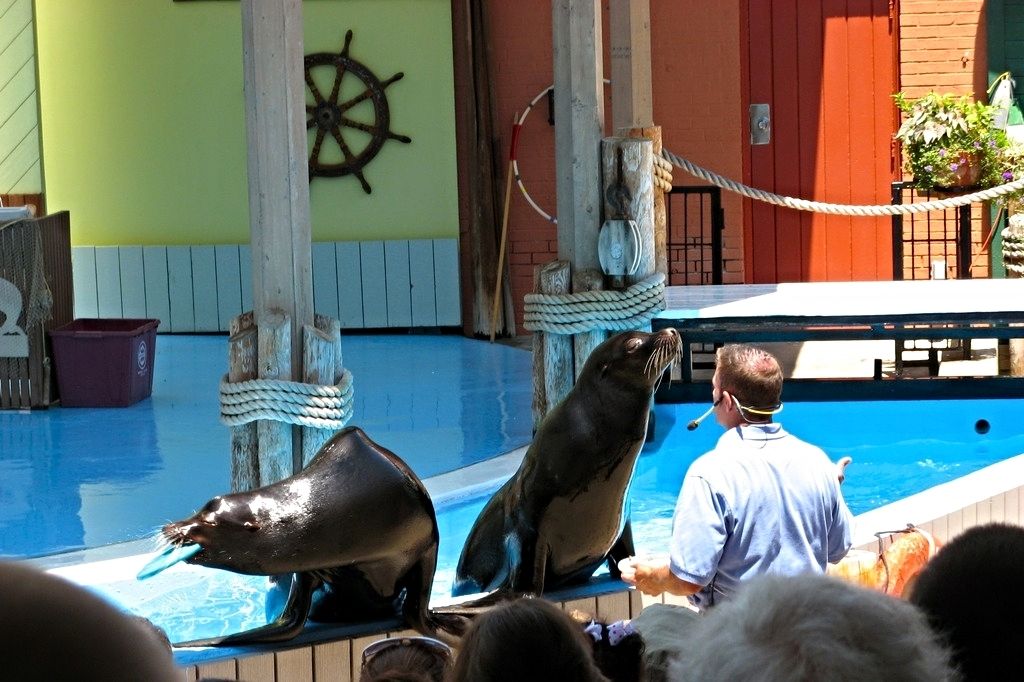 A wonderful zoo, and it's FREE to enter! Parking is $15, but if you get there early, there are a ton of free parking spaces that line the road to the zoo. Once you get in the zoo, I recommend buying the Safari Pass for $12 (discounted with Lou Zoo membership!). It allows your child to go to a bunch of attractions, that individually, will cost much more (Children's Zoo, carousel, train, stingrays, and more).
Turtle Playground
Just across the street from the zoo. It's a bunch of over-sized concrete animals for kids to climb on if you need a break from the zoo, or decide to come out for a picnic lunch.
Eateries:
Courtesy Diner
Less than a mile from the zoo, and had delicious, low priced diner food. My kids enjoyed sitting at the counter and listening to the jukebox. They have the usual kids menu, free refills, and are a nice alternative to the pricey zoo food. However, you will lose your parking spot if you plan to return to the zoo, so it may be a nice post – zoo meal. The only downside is that they only take cash (like a classic diner), but they do have an ATM in the diner.
Fitz's Bootling Company
This is an excellent place to grab lunch or diner. The food is delicious, the soda is awesome, and there is vintage bottling equipment inside the restaurant actually bottling soda that your kids will be entertained throughout the meal.
Gus's Pretzel Shop
Watch them hand-twist soft, salty pretzels if you get there before noon. Try the bratwurst and hot dogs wrapped in pretzel dough. Down the street from Anheuser-Busch brewery.
Hotels:
There are quite a few hotels with indoor pools from about $120 to $200 in the St. Louis area. We went to a
Drury Hotel
where we enjoyed the indoor pool, free happy hour (the kids ate nachos, pretzels, and chips while mom and dad got up to 3 complimentary alcoholic drinks and unlimited sodas), and free, full, hot breakfast the next morning. Our room was basic, but with Wifi, cable, microwave, and frige in the room which are always handy to have. They had a coupon book in the room for all of the area attractions, but they are also on the website link posted earlier which anyone can access.
Other excellent attractions:
Gateway Arch
Prepare to wait in line, even when you buy tickets in advance which I highly recommend. Don't worry if you're late for your tour time, they'll let you go when you get to the head of the line. Not for claustrophobics.
The Magic House
Better for younger kids, but teens won't be bored out of their minds. Check the Drury site for discounts.
You can watch various animals on a tram tour of the park, and Clydesdales are found in their nearby barn and pastures. FREE admission to Grant's Farm, tram rides and all shows. A few attractions require a small fee to participate, and parking is $12.
Purina Farms (free admission)
St. Louis Science Center (free admission)
Anheuser-Busch Brewery Tours
Free admission, parking, and 2 free beers each adult! But my kids weren't thrilled to go, and the wait for tours gets longer as the day goes on.
By Guest Contributor: Caryn