Your Louisville Graduation Catering Made Easy!
Your favorite fresh Mexican restaurant also caters! With Salsarita's catering, you get the same fresh food as you would in our restaurants. Every day at Salsarita's starts at 7 a.m., cutting tomatoes for our Pico de Gallo, chopping cilantro for our hand-mashed guacamole, frying tortilla chips and crispy taco shells, grilling meats, and sautéing fajita vegetables.
From graduation parties to Fourth of July picnics, let Salsarita's catering exceed your guests' expectations this summer. With fajitas, tacos, nachos, salads and more, our catering bars allow your guests to create their own meals just as they'd like. Even the pickiest eaters will be back for seconds (or thirds…).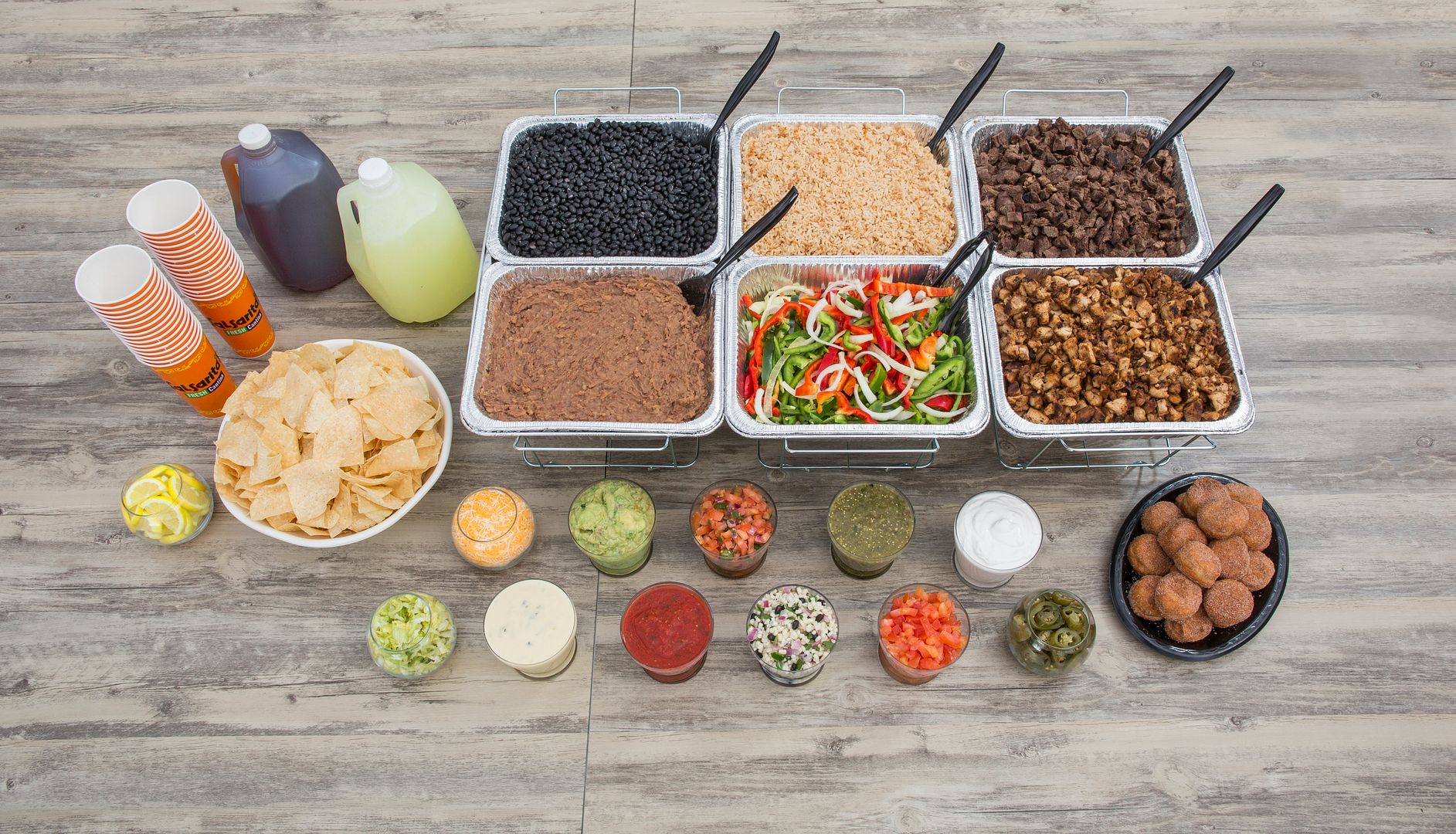 We cater to you! With Salsarita's catering, we will take care of the delivery and set up of you order, so sit back and enjoy the party. Our catering team will work with you during the ordering process and through delivery to ensure you are 110% pleased with your order
Call our catering Fiesta Line at 502.356.9468 today to learn more or visit www.salsaritas.com. We have two Salsarita's in Louisville – St. Matthews and Middletown.
Fresh. Flavorful. Fun.
Salsarita's Catering.