Cooking At the Cottage in Louisville, KY: Review of Date Night
Date nights for us usually consist of dinner and drinks out- and there is certainly no shortage of great places for dinner dates in Louisville! For my birthday though, we wanted to amp up our date night routine and do something a little more interactive and fun. I am an avid cook, partly because I love to do it and partly because my daughter has several life-threatening food allergies. So, I cook a lot! We found the perfect place to feed my love for cooking and way to add new skills and menu items- Date Night at
Cooking at the Cottage
!
Cooking at the Cottage
is located in St. Matthews and is part kitchen store part cooking school. They offer a huge variety of cooking classes each month lead by area chefs. One fun and highly interactive option is Date Night.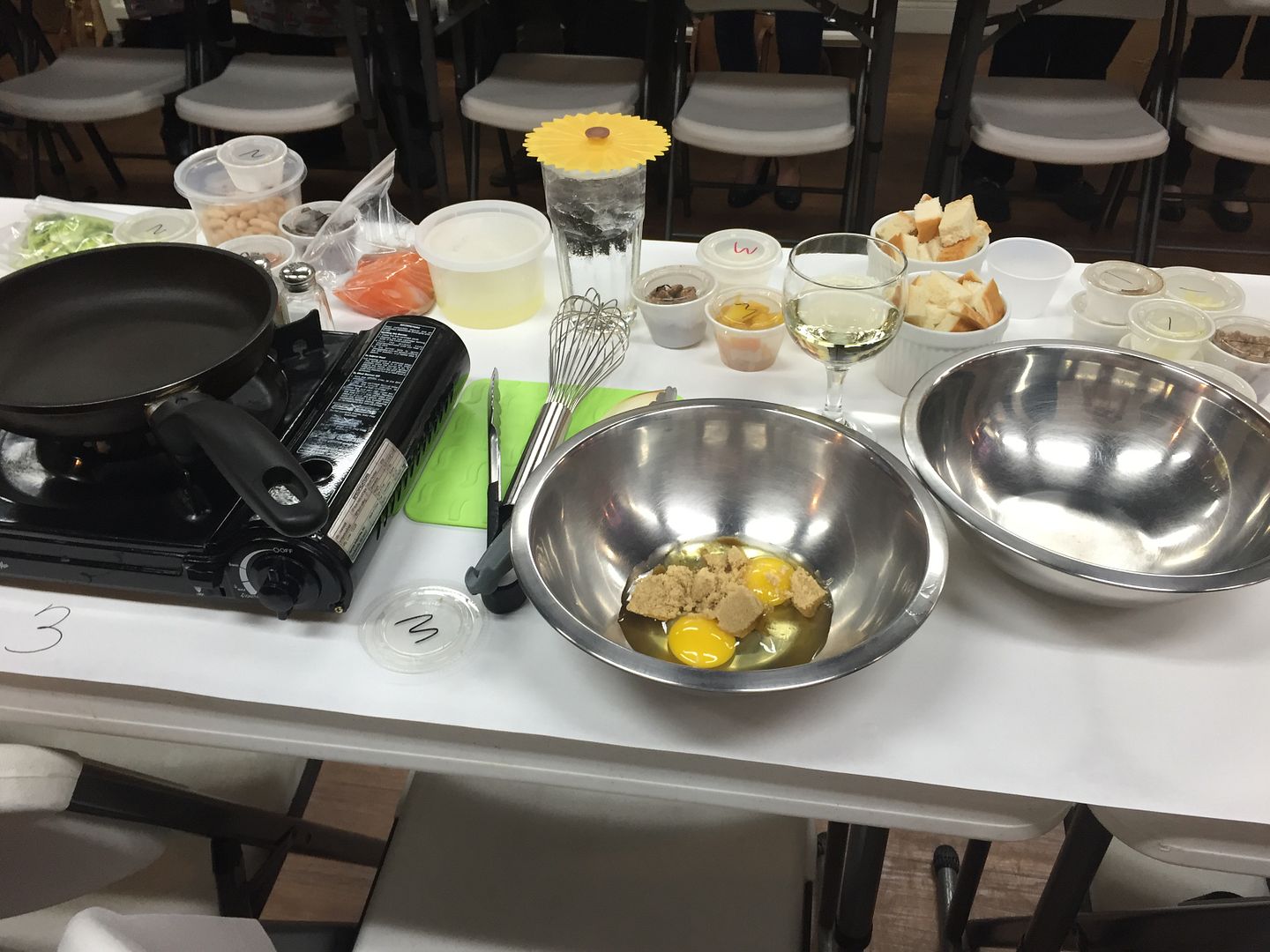 Date Night is a completely hands-on class where you and your date make your meal under the direction of a local chef. Whether you are an experienced cook or a complete novice you will be able to create a gourmet meal you get to enjoy that night.
Date night is offered almost every weekend on both Friday and Saturday nights- but take note- these are very popular classes and fill up quickly!
The night we attended we made spiced lamb empanadas, roasted salmon with wild mushroom ragout, and spiced nut bourbon bread pudding (is your mouth watering?). Each couple has their own cooking station and you receive a handout with all of the recipes for the creations you are cooking up.
Chef David Moeller, from Sullivan University, was our instructor and he was wonderful. He was laid back and funny and extremely knowledgeable about cooking. He walked us through step-by-step how to make each component of our meal and also offered great tips and tricks that I will be able to incorporate in my home kitchen. For example, he suggests sautéing in an oil that has a high smoke point like vegetable oil.
The class, which lasts for two hours, includes time for cooking, eating and shopping in the kitchen store (with a special discount for class attendees). The store contains so many cool things from chef recommended pans and knives to cool gadgets for the kitchen and stylish aprons.
We cooked and ate and drank (did I mention you could bring your own bottle of wine to class!) – it was a perfect birthday date night for this girl. It was a yummy and educational evening and one we will do again! Bon Appétit!

By Guest Contributor: Tami