Review of Mark Payton's Glass Center in Louisville, KY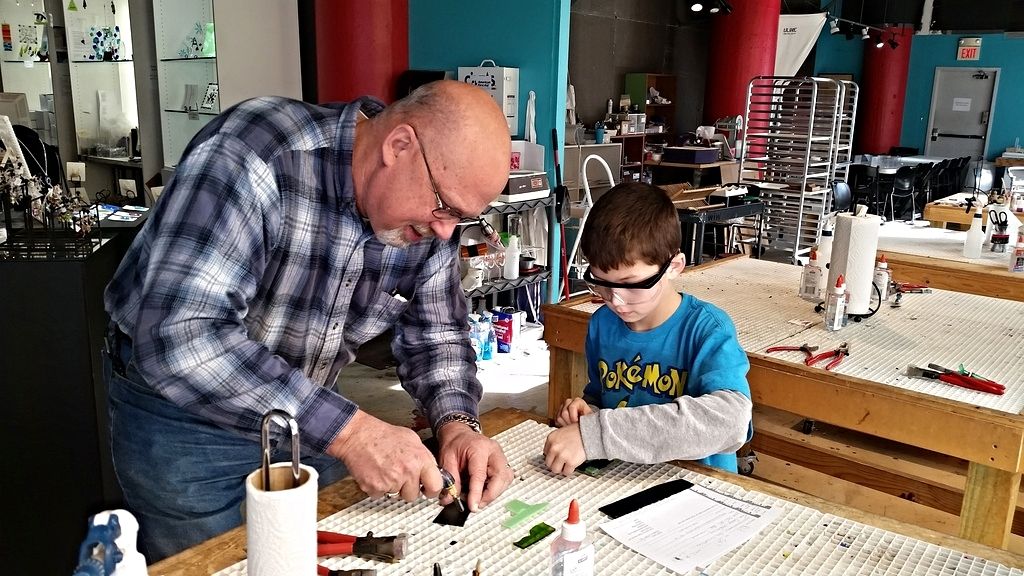 We decided to check out Mark Payton's Glass Center one Saturday for one of their Walk In Workshops. Payton's is located in the Glass Works building downtown right by the Louisville Slugger Museum. You don't have to make an appointment, you just show up and create! We arrived shortly after 10am when they opened, and selected various sized suncatchers to decorate (they advertised projects as cheap as $14). The employee brought us over to one of the tables (you stand while you work) and reviewed the tools, instructions, and types of glass materials. Basically, they give you a clear piece of glass as your base, and you can decorate it however you want.
You must be at least 12 years old to cut and shape the glass, but you can use decorative glass products that don't need to be cut, or share a project with your kids, and let them design while you do the cutting. There are tons of supplies, and endless possibilities to create. You leave the projects there to be fired, and pick them back up another day (how soon they are ready depends on when they fire them which can vary).
There is a cute cafe right across the hall where you can relax and buy a snack or light lunch after you are done with your project We stopped there after making the projects, and again when we picked them up – it's a great atmosphere with cute sitting areas and lots of glass projects to view while you eat!
It was a great time, and we're looking forward to heading back and making more glass projects again soon. I'd especially recommend it for cold or rainy weather, or handmade gifts for parents and grandparents!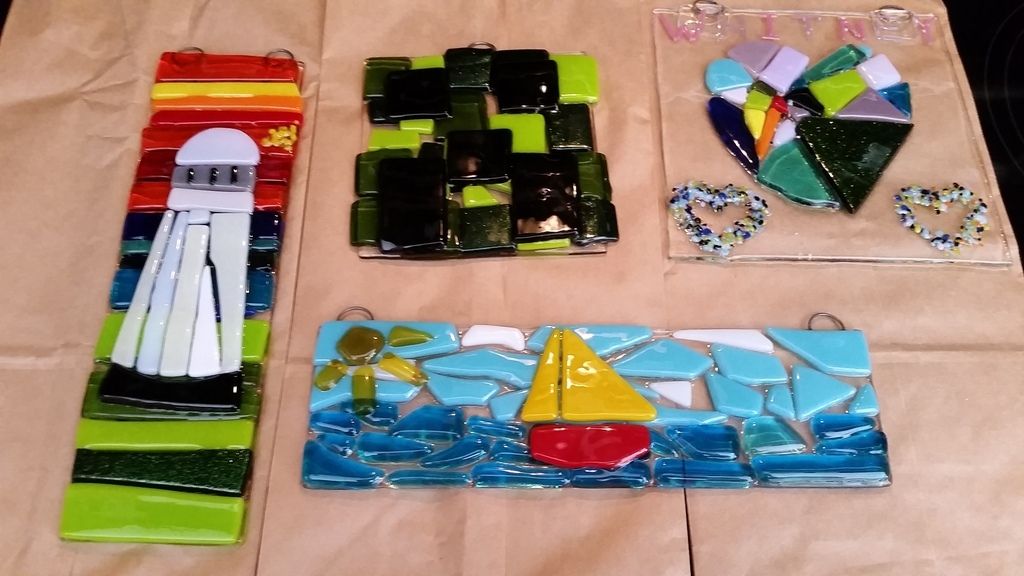 Just a few words of warning:
-You are working with glass and cuts happen. They supply band aids.
-The workshop is also a store full of breakable items at all heights and easily in reach.
-It can get pricey, so I recommend asking the employee to point out a price range of objects to choose from.
-You must be 12 years old to cut the glass.
-Bring quarters or credit card for the meter parking right outside their building (they say it takes at least an hour and a half for a basic glass project – my daughter and I needed 2 hours to complete her suncatcher).
By Guest Contributor: Caryn