Review of Zeggz Amazing Eggs on Lime Kiln Ln. in Louisville, KY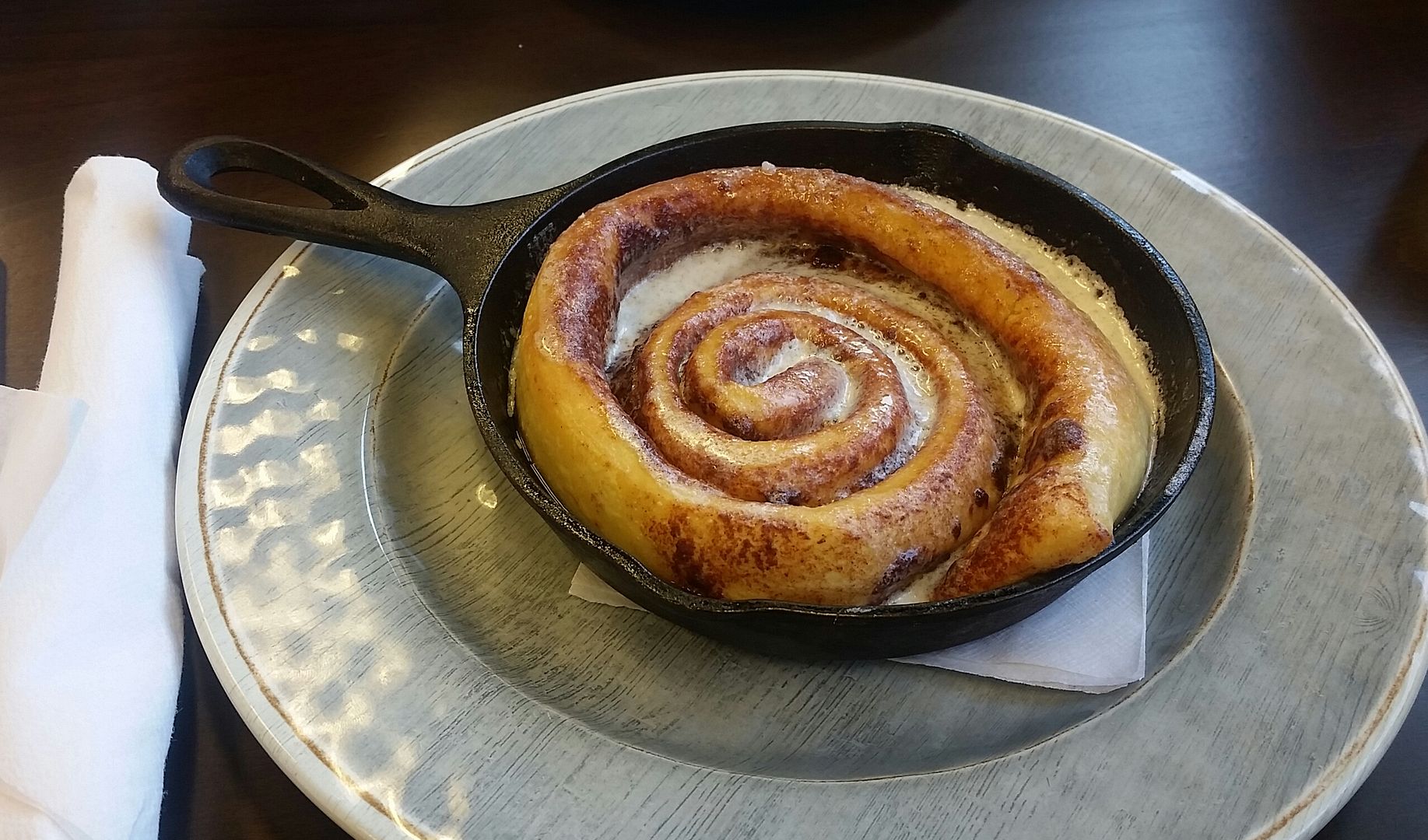 My family and I had the opportunity to check out the new Zeggz off 42 and Lime Kiln in the Holiday Manor area. I like this restaurant for several reasons. First, you order your food at the register and then pick an area to sit with your number displayed. You have your choice of counter, table, booth, or couch area. It's a great place or a large group because of ability to put together the tables at the top level of the restaurant, or the private dinning room on the bottom level.
There is a help yourself drink station on both levels for soda, tea, or coffee. Or you can order juice which the wait staff will bring to your table. I think it's nice to refill your drinks as needed, and grab that last to go refill before you leave!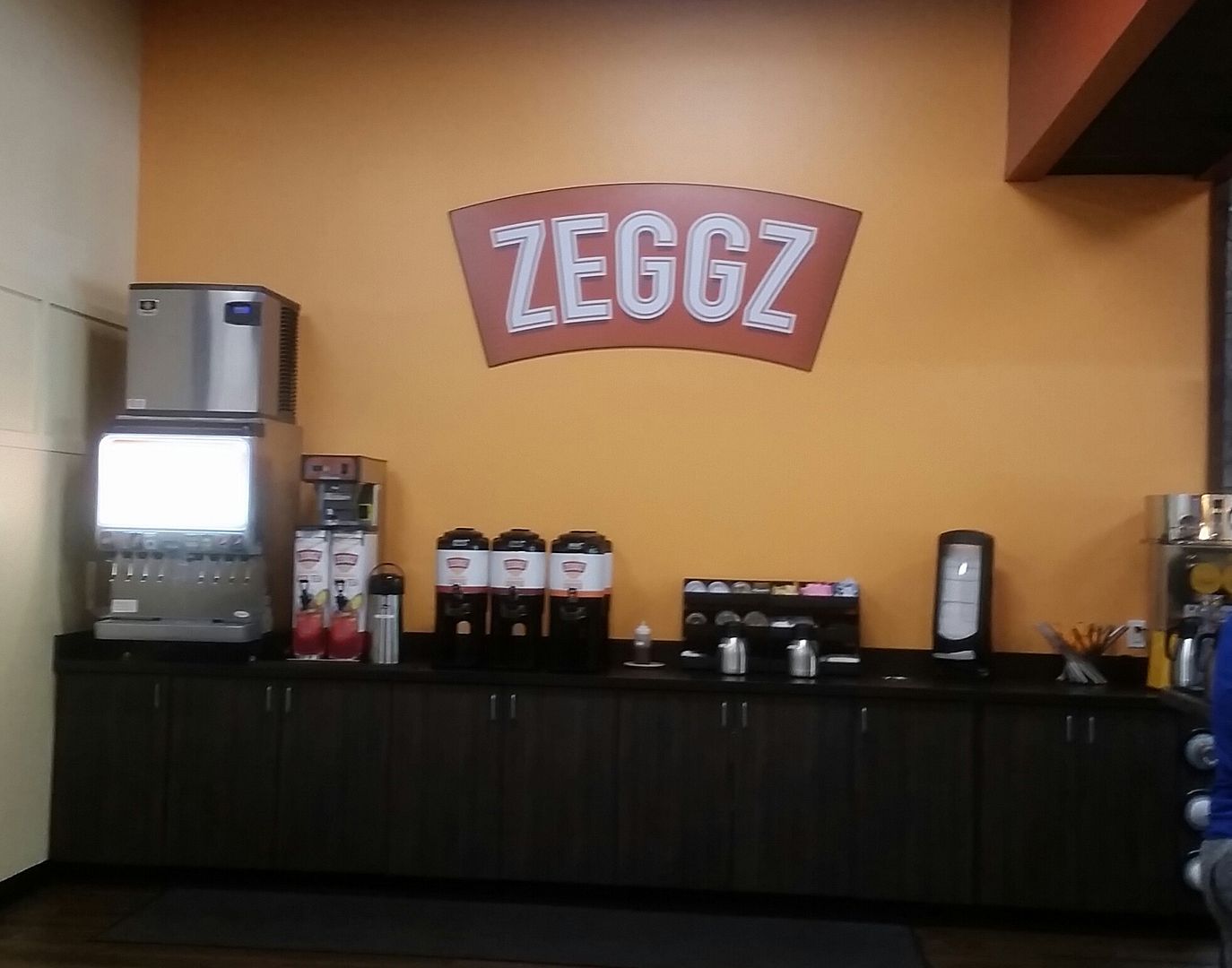 They serve breakfast and lunch food (7am – 2pm week days, 3pm weekends), and the food was delicious. They have a good selection, and pride themselves on their cage free brown eggs (which were delicious and cooked exactly how it asked!)
We ordered a cinnamon roll appetizer before our brunch which was fun to share (and necessary on a busy Sunday morning). We heard a couple tables complaining about the wait for their food, but my kids were happy with their kids menu sheets to draw on. Be sure to grab kids menus with activities from the half wall by the door!
I love that you can leave when you're ready – you've already paid and you don't do anything with your dishes. The tables were bused very quickly, and everything looked very clean. We're looking forward to going again soon!
Zeggs has 3 locations in Louisville. The Middletown location is similar to this one (fast casual) with ordering at the counter and meals delivered to your table. The Chamberlain Ln. location is a sit-down restaurant where orders are placed with a server at your table. Online ordering is available on their
website
for all three locations.
By Guest Contributor: Caryn