Family Service Opportunity at Ronald McDonald House Charities of Kentuckiana
My husband and I consider our family to be very fortunate. We
want to teach our kids (ages 11 and 7) compassion, and help them develop a heart for service. We recently had the opportunity to volunteer for the Adopt-A-Meal Program at Ronald McDonald House Charities of Kentuckiania (RMHCK).
According to the RMHCK website, The Ronald McDonald House provides a "home away from home" for families of children receiving healthcare at area medical facilities. In addition to a guest rooms and showers, the charity provides laundry facilities, toiletries, and even entertainment. People in the community can lend their support by donating food or preparing meals at the house.
Upon arrival at the Ronald McDonald House, we were shown to the kitchen, which is quite large, with 4 sinks, dishwashers, ovens and stovetops. There is plenty of counter space, as well as cabinets full of pots, pans, cooking utensils and more. We were given a file box that included a checklist for restoring the kitchen to the condition it was in when we arrived. After a quick review, we were ready to get started.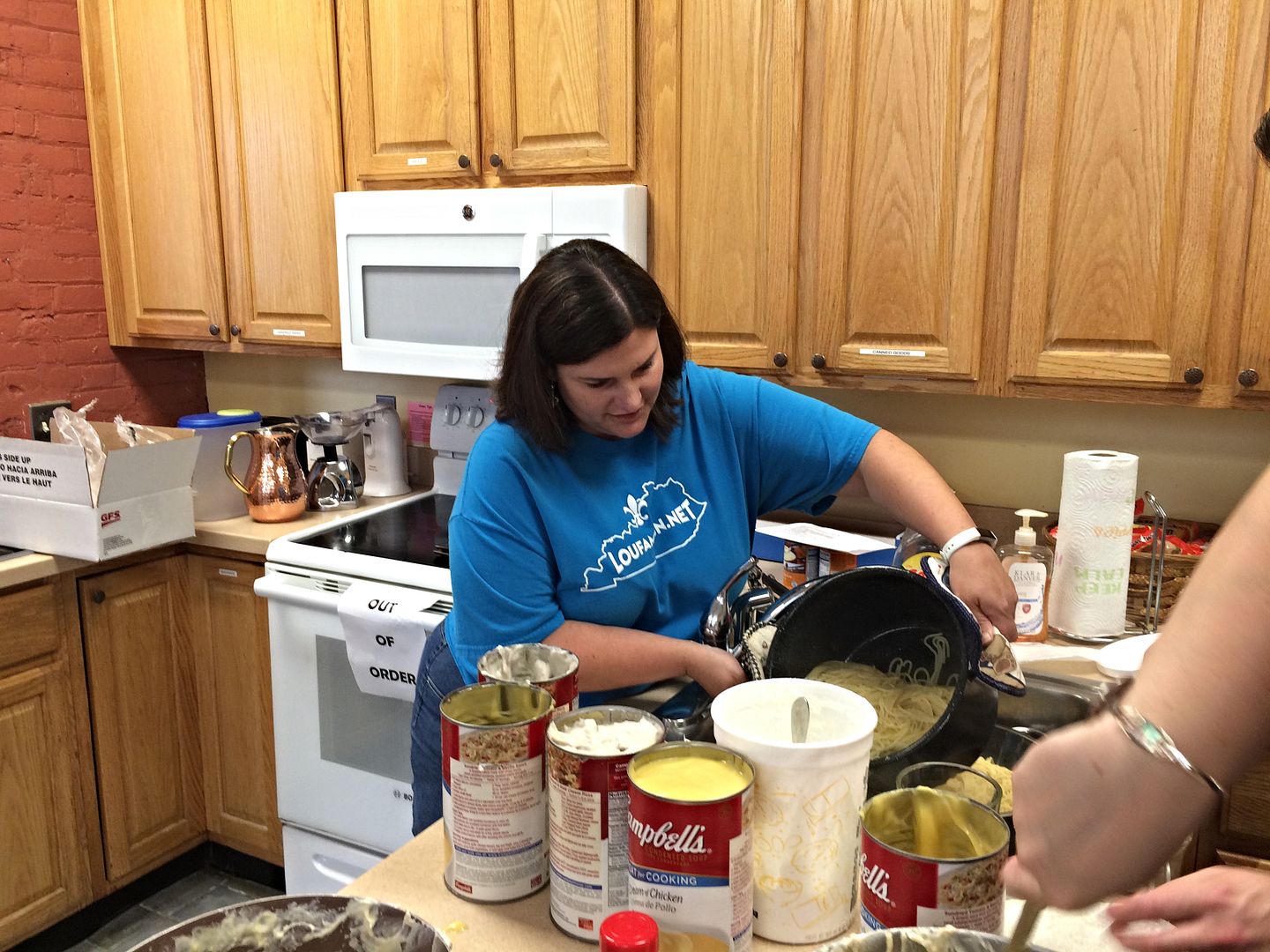 The Adopt-A-Meal Program guidelines state that all food must be prepared in the Ronald McDonald House kitchen. It is good to have a few adults on hand to complete the preparation and cooking. This was a multi-generational service project for our family— my husband's parents, brother and sister-in-law joined us and our children for the evening and also shared the cost of the food. Remember the adage, "Many hands make light work." If you don't have family nearby, you could volunteer with friends, co-workers, neighbors or a church group.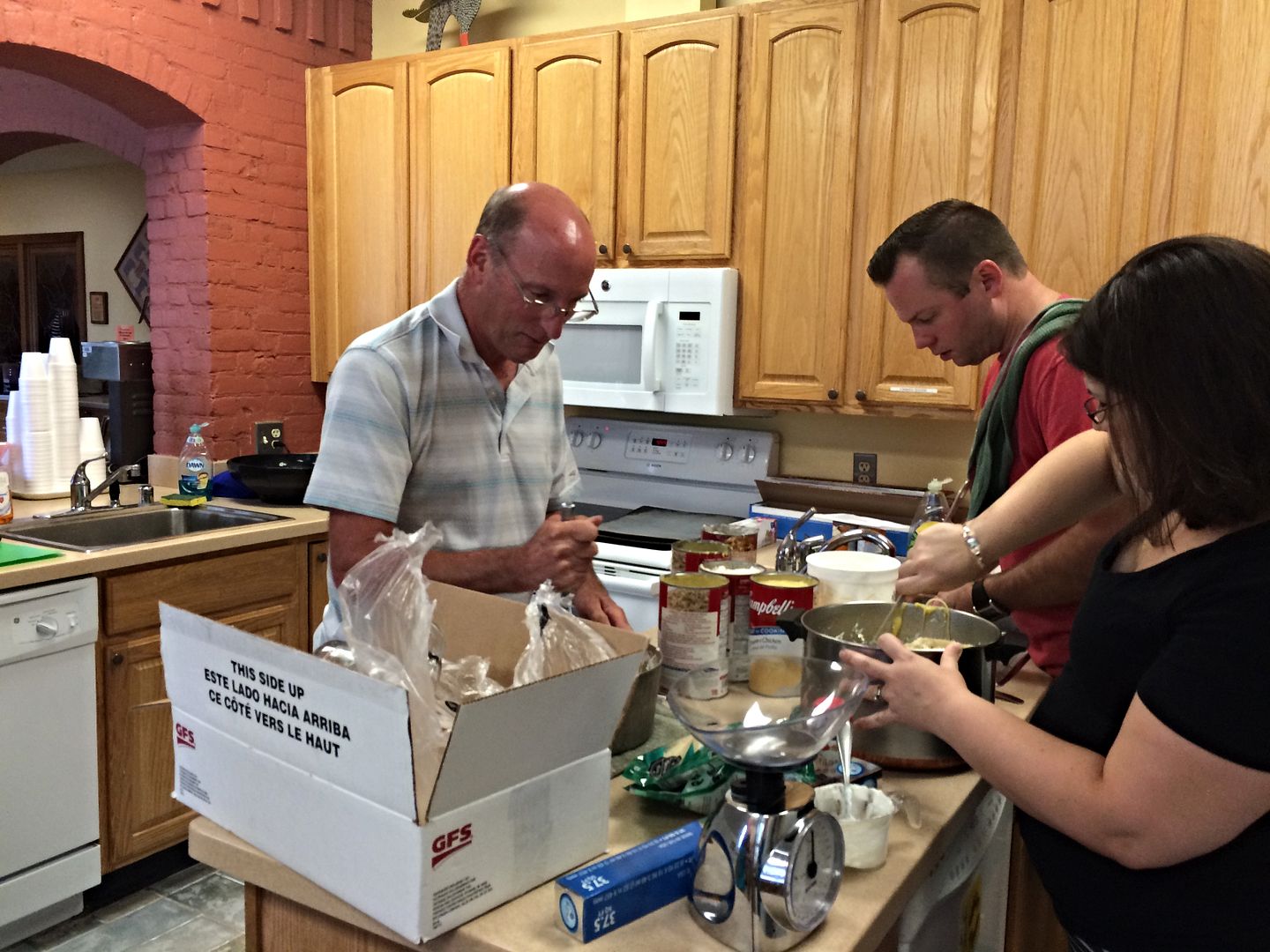 After cooking the meal, we set up everything on the serving table in the dining room and the families filled their plates. During this time, we finished making dessert— this was our kids' favorite part! We baked chocolate chip cookies and they enjoyed carrying them out to the families on a serving tray. Once dessert was served, we joined the remaining families in the dining room for dinner. We got to chat with some of the adults and children who were staying at the house, and everyone was very nice and appreciative. After eating, we went back to work cleaning up the kitchen. We had intentionally made extra casseroles, and there was plenty of space in one of the refrigerators for us to store leftovers for the guests. RMHCK even provided labels for us to write the contents and date.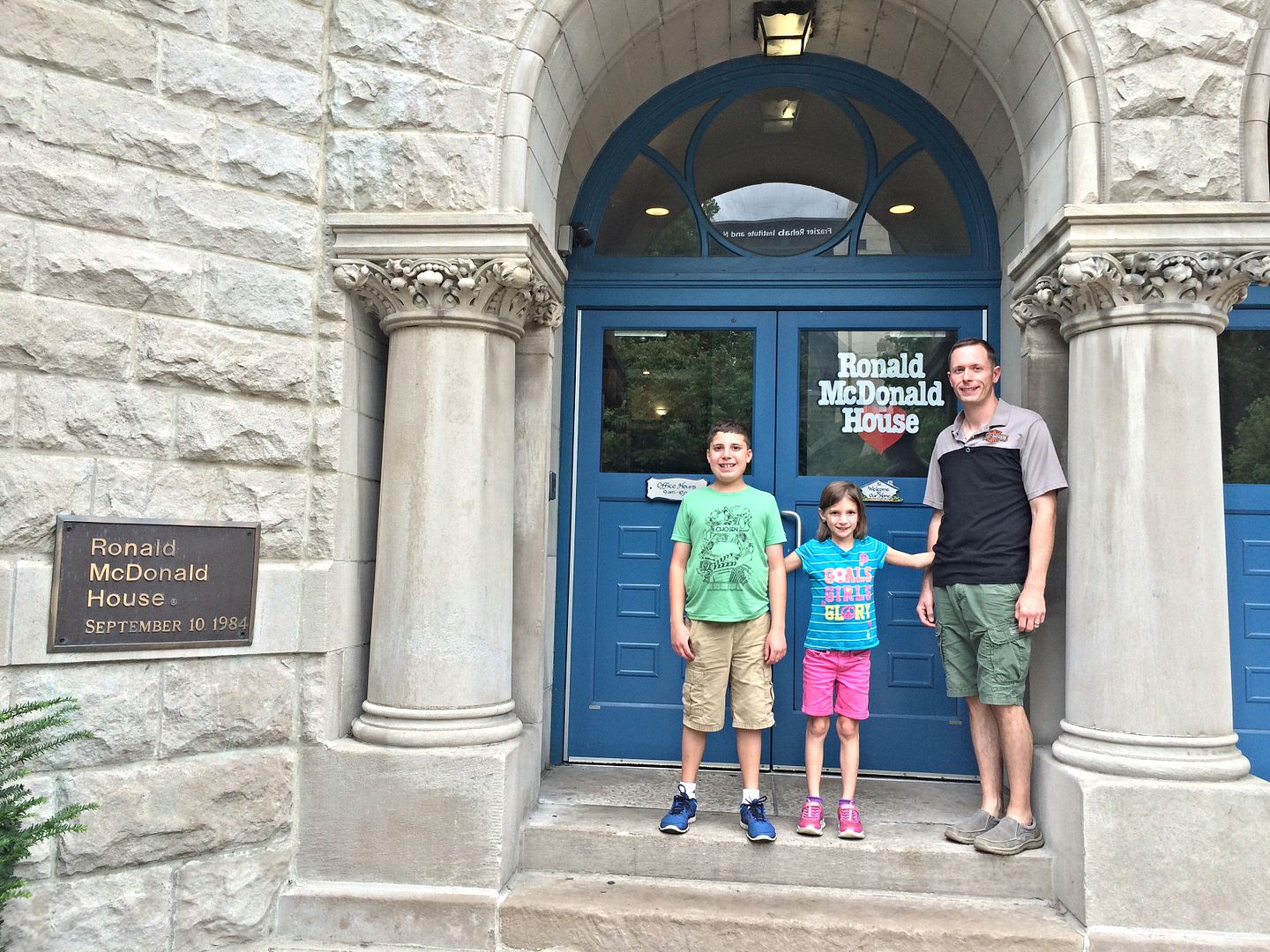 Our entire family enjoyed visiting the Ronald McDonald House and participating in the Adopt-A-Meal program. It was a rewarding experience and definitely something we would like to do again. I highly recommend it to anyone who is looking for a way to serve within the community. Children need to be at least 5 years old to participate. For more information about Ronald McDonald House Charities, visit http://rmhc-kentuckiana.org/.
By Guest Contributor: Brandy