Family Vacation Southwest of St. Louis, Missouri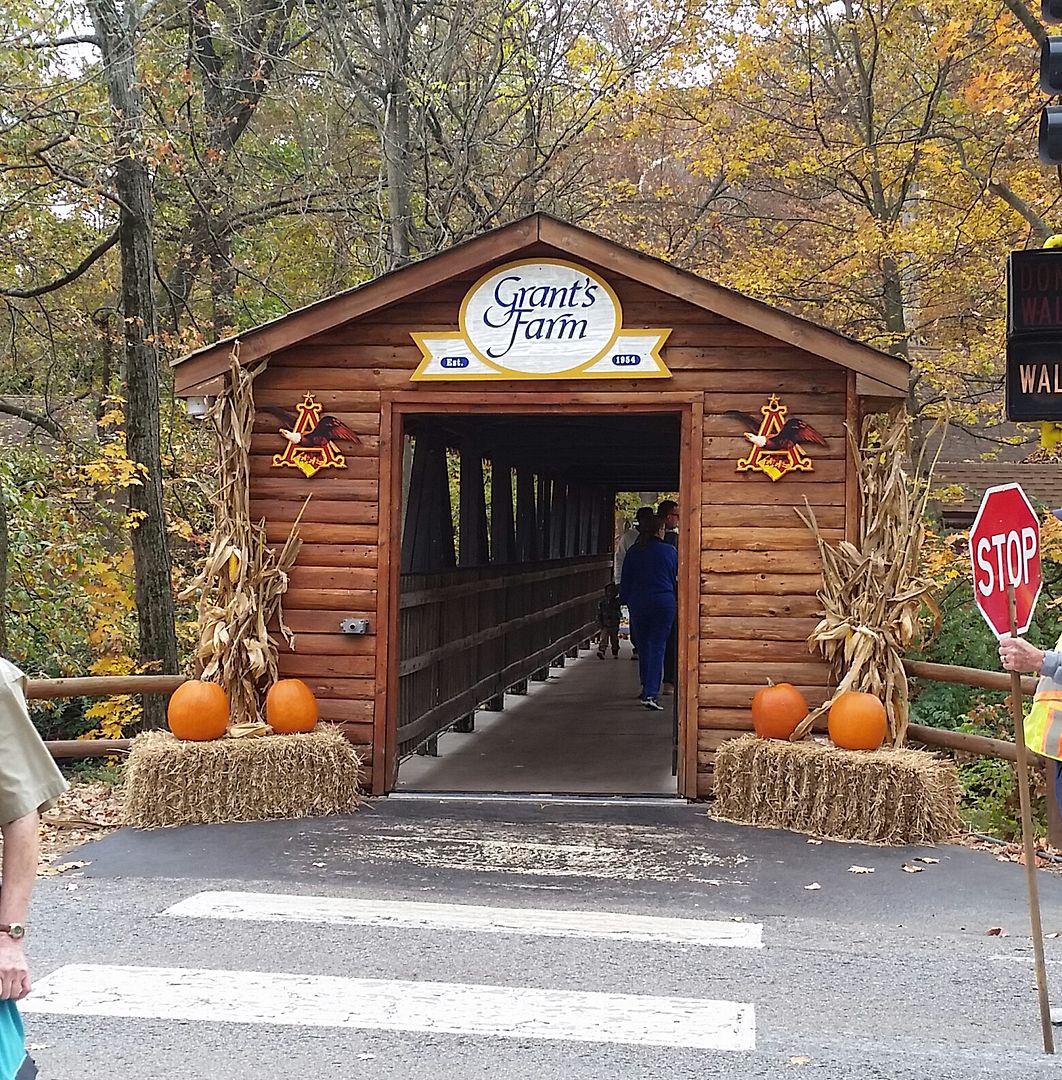 There are some great places to visit southwest of St Louis, Missouri. We recently went for a weekend visit. It's about a 4 hour drive from Louisville (don't forget they are an hour behind us on Central Time). Here's my recommendations for the weekend, or to add to your week-long stay in St Louis:
Grants Farm is a 281 acre historic farm and animal reserve open to the public. The property was at one time owned by Ulysses S. Grant and is now owned by the Busch family, who owned the Anheuser-Busch Brewing Company. Grant's Farm is free to enter, but there is a $12 per vehicle parking fee that helps to maintain the farm.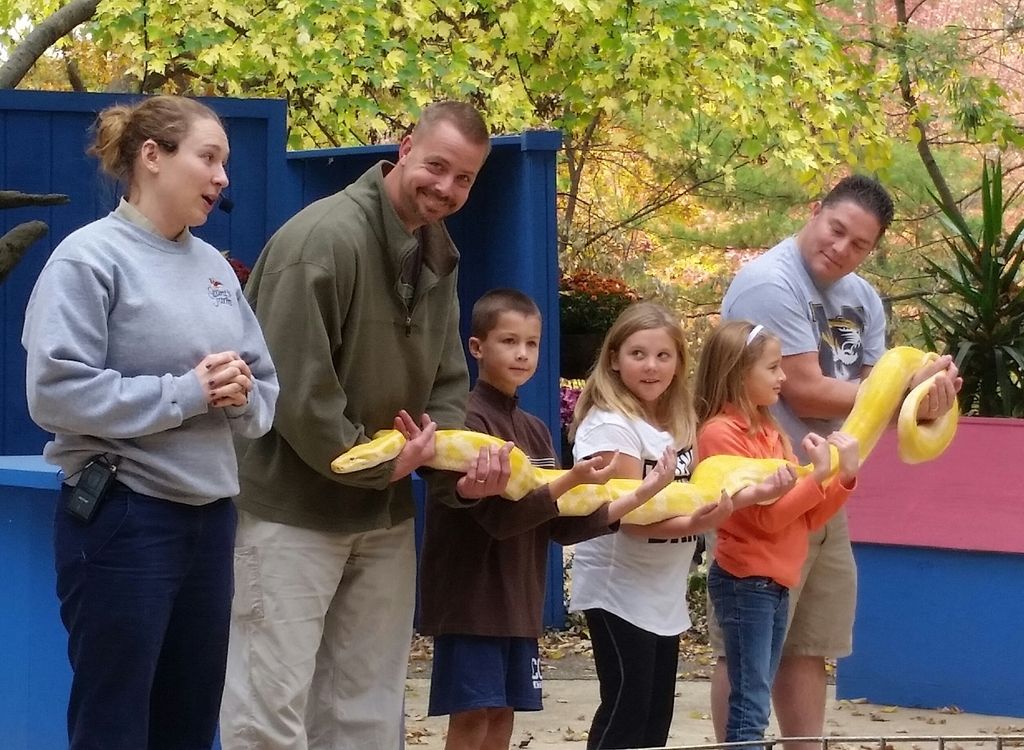 When you first arrive, you can go visit the clydesdale horses or take a free tram ride to get to the attractions. As you ride the tram you can hear about the farm, view the animals as they roam the park (there are over 900 species of animals from 8 different continents), and ride by a cabin called "Hardscrabble," which was built by Ulysses S. Grant.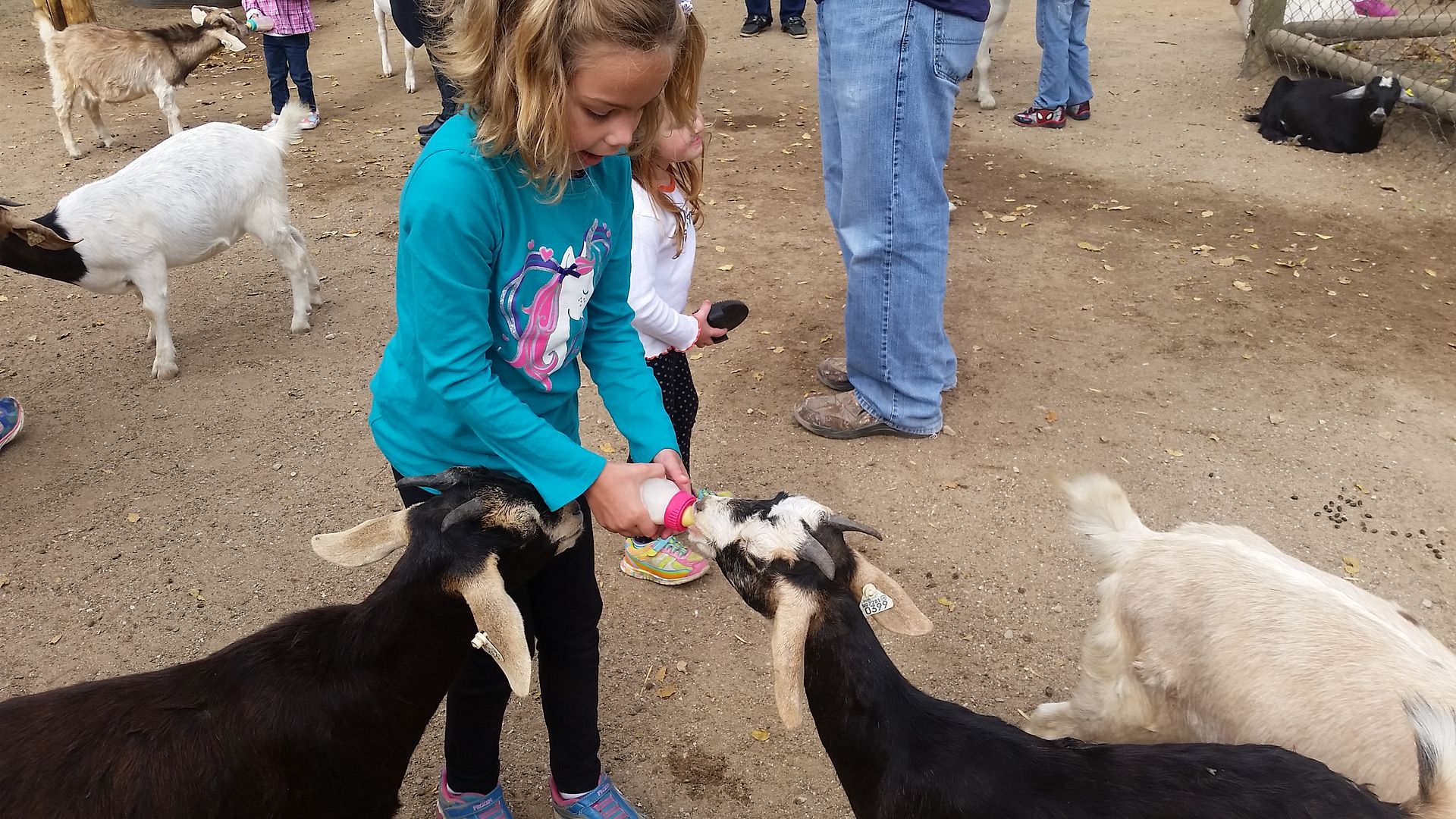 You can then visit the attractions, see free shows, feed some animals, ride some animals or the carousel, and visit the Bauernhof area with the Brat Haus (reasonable prices considering you have no alternatives – we spent about $40 for lunch for 4 of us). In this area you can also view historic carriages, horses, and get 2 FREE BEERS per visitor over 21 years old! You will have to pay for the rides – $5 per camel or horse ride, $2 for carousel, $7 for a 30 minute paddle boat ride, $1 feed for the animals, and there are 2 souvenir shops.
The park is open from April through October (we were there in October and really enjoyed seeing the Halloween decorations in daylight – it's a separate fee and night schedule for Halloween special nights – check the website for their schedule.
Ulysses S. Grant Historical Site is located across the street from Grant's Farm. We left the car and walked over. My kids were not exactly thrilled about taking the free tour through the visitor center, stable museum, and the main house, White Haven. However they did enjoy filling out the the free activity booklet for the Junior Ranger program to get bages, they enjoyed the cannons outside, the open areas to run around, and the costumes in the museum.

Grant was a very interesting man. He was a Civil War general who saved the Union and the 18th President of the United States. Grant spent a lot of time at White Haven, and it has been restored to its time when Grant lived there, down to its Paris Green exterior color. It is unfurnished, you are not allowed to go to the 2ND floor due to safety reasons, and there are several stairs to enter the White Haven house.
It is open daily year-round, 9:00 a.m. – 5:00 p.m. (closed Thanksgiving Day, Christmas Day, and New Year's Day). Free visits to the Main House are usually offered every hour or half-hour.
Grant's Trail is a paved path that is an 8 mile stretch that used to be part of a railroad system. Part of it runs right between Grant's Farm and the Grant Historical Site. It's a great path to walk, run, stroller, rollblade, bike, or just let your kids burn off some energy.

The Magic House is a children's museum that has hundreds of hands on exhibits for young kids (teens may be bored). The Magic House has an indoor area of over 55,000 square feet on four floors. It is a wonderful place with a ton to do, but it can get EXTREMELY crowded. If you don't like crowds of kids, you may want to try to go during off season, first thing, or later in the day. You can easily spend half a day, but a lot of kids will be happy with being there all day. You can eat at the The Picnic Basket Café which is reasonably priced, or just eat a big breakfast or lunch and late dinner to spend your time playing. The Museum is $10 each to enter. It is open 11-5:30pm Sunday, 12-5:30pm Tuesday-Thursday, and 9:30-5:30 Saturday, but check the website to be sure of hours and special exhibits.
Lone Elk Park is a 546 acre wildlife management area that is a neat park to drive through. There are bison, wild turkey, waterfowl, elk and deer wandering around. It is open from 8am to sunset. Pets/domestic animals are not permitted whatsoever, even if in your car.
By Guest Contributor: Caryn