The Coffee Zone in Westport Village, Louisville, KY
Westport Village has a new coffee shop called The Coffee Zone and we all hope it is here to stay. It went into the old Heine Brothers space, right next to The Comfy Cow.
I pretty much stick with the same thing when getting fancy coffee, a vanilla latte, however, I noticed they had some seasonal flavors and said why not try it? So I got a vanilla latte with a splash of bourbon syrup, whole milk but hold the whip. It was so good, I went back the next day and got another. It had the aroma of mild coffee (not sugar), was just the right temp for sipping, and was not overly sweet or strong.
If you don't like coffee, no worries. They have seasonal hot chocolate- I will be in line soon to try the Bourbon Caramel Hot Chocolate and report back. They also have frozen beverages and smoothies.
The staff was very friendly and helpful. They offered suggestions on flavors to try and what would mix well. I did not have a chance to drill them on the different types of coffee they offer and what regions they are from but I know you can buy it by the pound and more.
I have yet to try the varity of baked goods they offered, but overheard some people trying them and approving.
The Coffee Zone is a nice and big space that worked well for my 9 a.m. meeting. There are lots of places to sit, a few big tables, and some smaller ones. In the warm months there is lots of outdoor seating that works for people watching.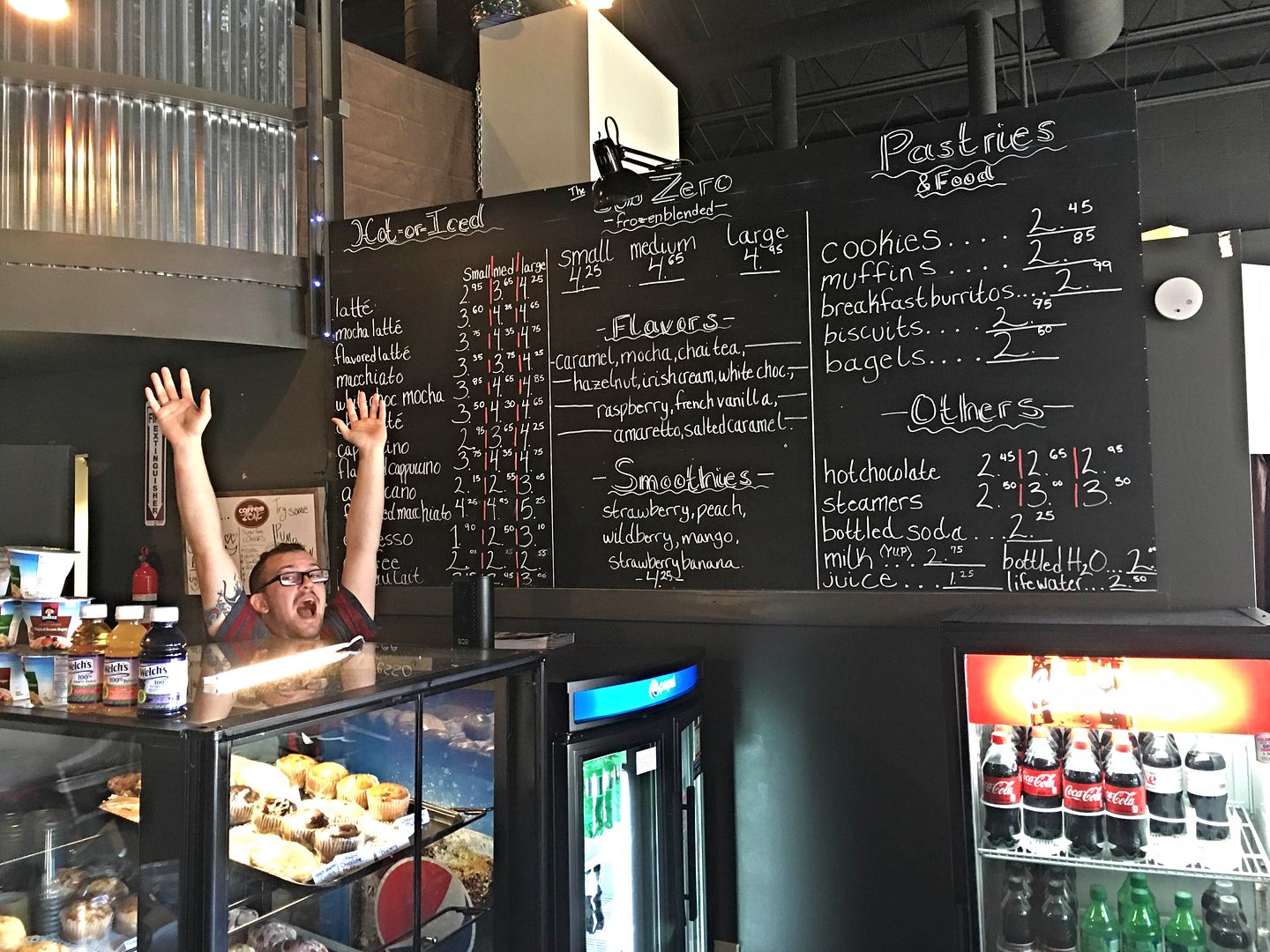 I suggest liking their Facebook page and checking back for specials. They post them up there from time to time. I noticed once they offeres a $2, 12oz latte any flavor…for example.
The other good news is you can put your name in at Wild Eggs and take your pager with you to sip on some coffee while you wait.
Overall I really enjoyed The Coffee Zone and have been back a few times. They are friendly, clean, convenient to my home and seve up a great cup of coffee.
p.p1 {margin: 0.0px 0.0px 0.0px 0.0px; font: 12.0px 'Trebuchet MS'; color: #0463c1; -webkit-text-stroke: #0463c1}
p.p2 {margin: 0.0px 0.0px 0.0px 0.0px; font: 12.0px 'Trebuchet MS'; -webkit-text-stroke: #000000; min-height: 14.0px}
p.p3 {margin: 0.0px 0.0px 0.0px 0.0px; font: 12.0px 'Trebuchet MS'; -webkit-text-stroke: #000000}
span.s1 {text-decoration: underline ; font-kerning: none}
span.s2 {font-kerning: none}
span.s3 {text-decoration: underline ; font-kerning: none; color: #0463c1; -webkit-text-stroke: 0px #0463c1}

By Guest Contributor: Christine