Review of Hi-Five Doughnuts in Louisville, KY
Just pulling up to Hi-Five Doughnuts, in Butchertown's Butcherblock, you're immediately greeted by the bright yellow, inviting storefront. Be prepared to wait in line at least a few minutes. We thoughtfully picked, what I had assumed to be an "off" time of day, Sunday at about 12:30, but we still had a wait time of around 5 minutes. The line was to the front door of the small store, and never went down the entire time we were there– people just kept coming! Apparently, we weren't the only ones in town excited to see that owners Annie Harlow and Leslie Wilson, better known as the Ladies of The Morning, added on to their doughnut food truck business by opening a store!
While in line, I suggest having another member of you party attempt to nab one of about 10 seats in the place if you plan on dining inside. There are 4 or 5 bar-stool style chairs along the back wall, and another 4 or 5 around a table at the front of the store (along with one cute wooden highchair).
Now to order …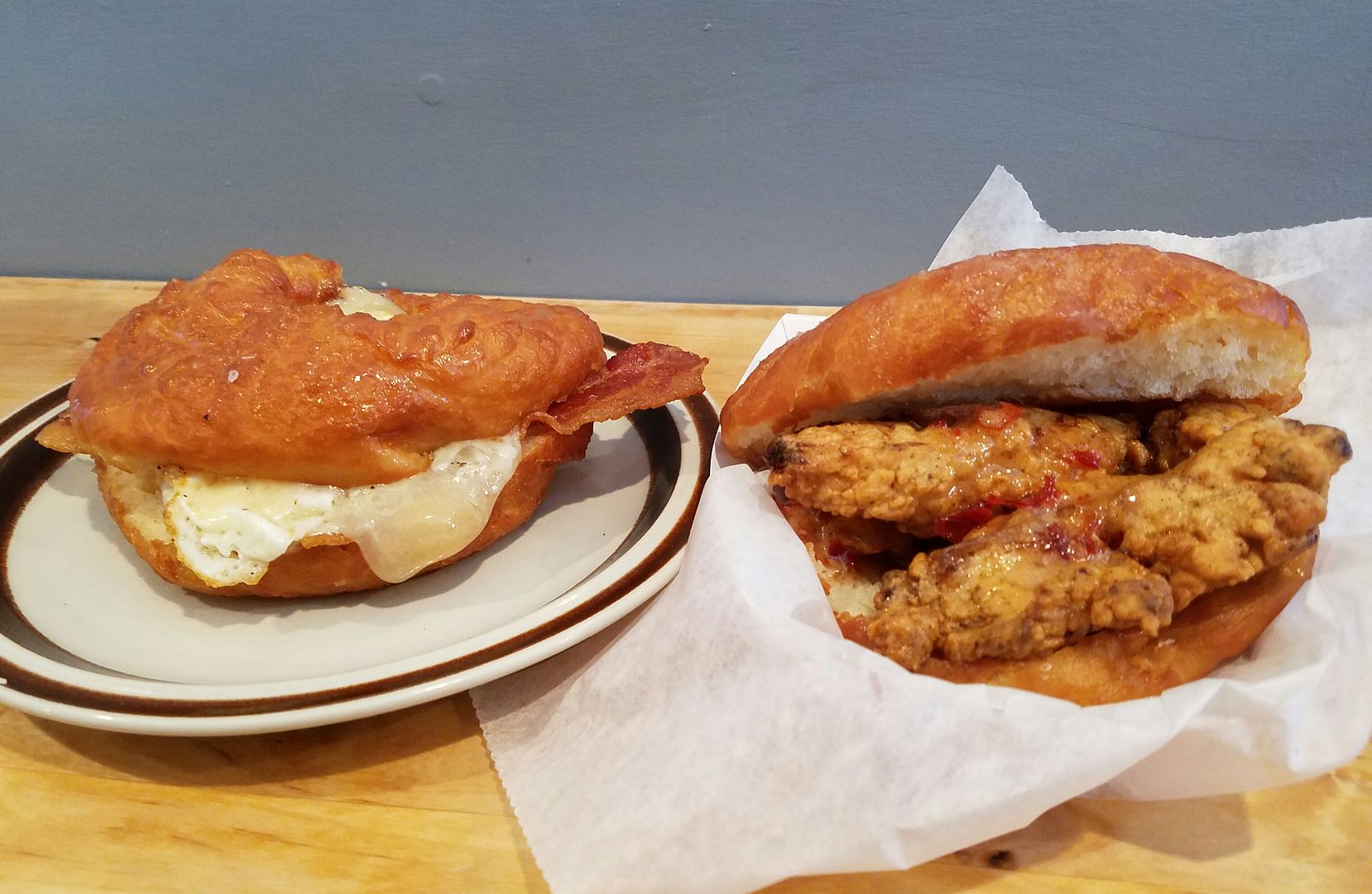 The menu on the wall can be a bit overwhelming, only because of so many luscious choices to choose from. If you're going to stick with the "basics", there is a simple 2-step formula: Step 1 – Choose your glaze (plain, chocolate, bourbon, strawberry, peanut butter, caramel, cinnamon, or bacon). Step 2 – Pick your topping (chocolate chips, Cinnamon Toast Crunch, Fruity Pebbles, coconut, rainbow sprinkles, Oreos, potato chips, or nuts or applewood bacon for additional cost). A typical glazed doughnut with one topping costs $2.75.
My kids went with, peanut butter glaze with chocolate chips, and chocolate glaze with chocolate chips and Oreos (*she's my chocolate princess – a little rich for me, but she loved it!)
There are also a couple specialty items on the menu, two of which we tried. The Breakfast Doughnut Sandwich consists of a farm fresh egg, white cheddar cheese and applewood bacon, and cost $6.50. The KY Fried Buttermilk Chicken is $8.00 and is served on a doughnut with sweet and tangy hot sauce. Both were outstanding! *Let it also be noted that most ingredients used are LOCAL, without any additives or preservatives!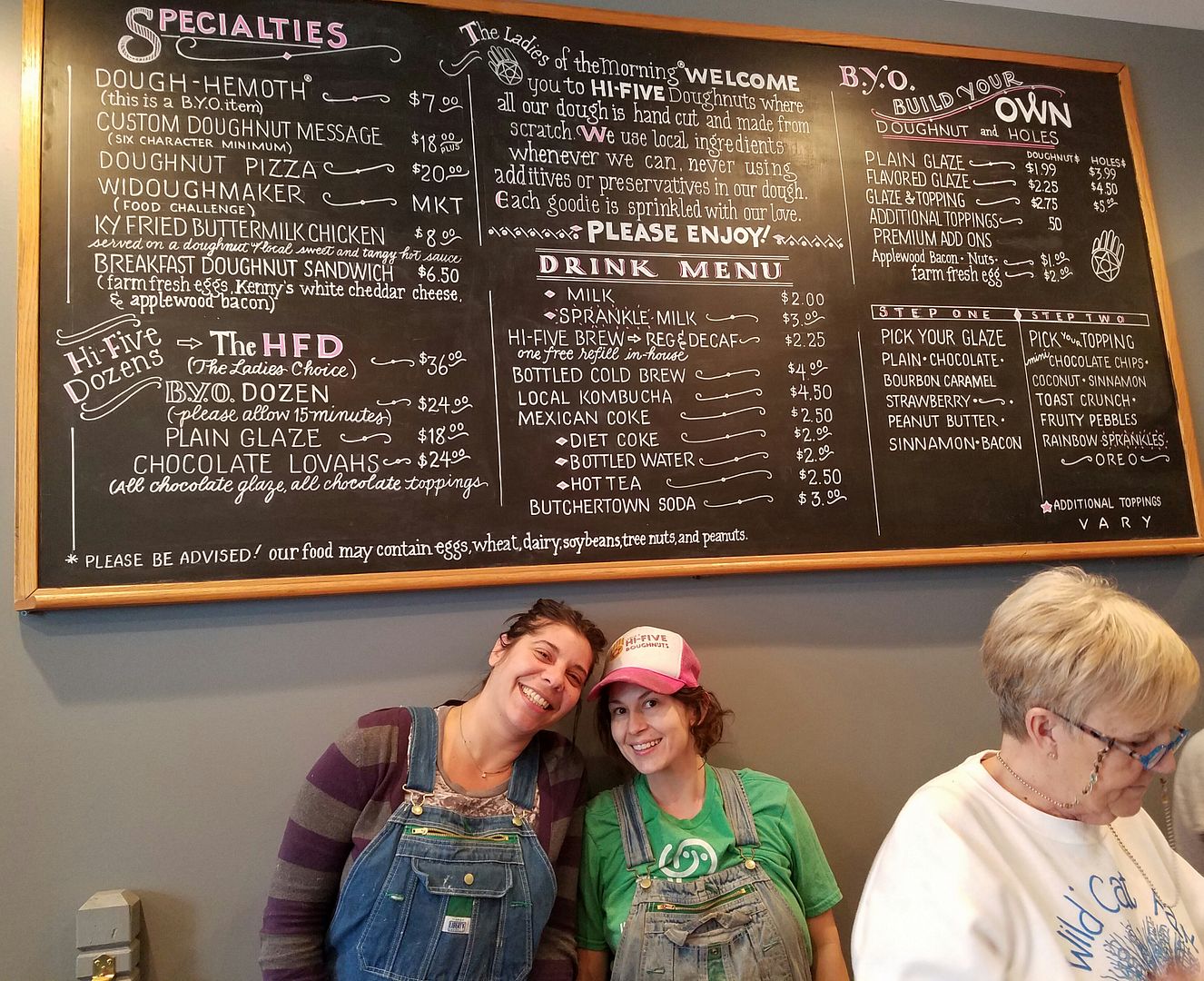 The Ladies of The Morning do not disappoint! If you thought you liked doughnuts before, you never knew a doughnut until you've tried one from Hi-Five… they're truly in a tasty class of their own!
1101 East Main Street ("Butcherblock" in Butchertown)
502-409-5584
Hours of Operation:
Wednesday-Friday 6:30am – 2pm
Saturday & Sunday 7am – 2pm

By Guest Contributor: Karen