Step One Dance School brings the best of everything
This is a sponsored post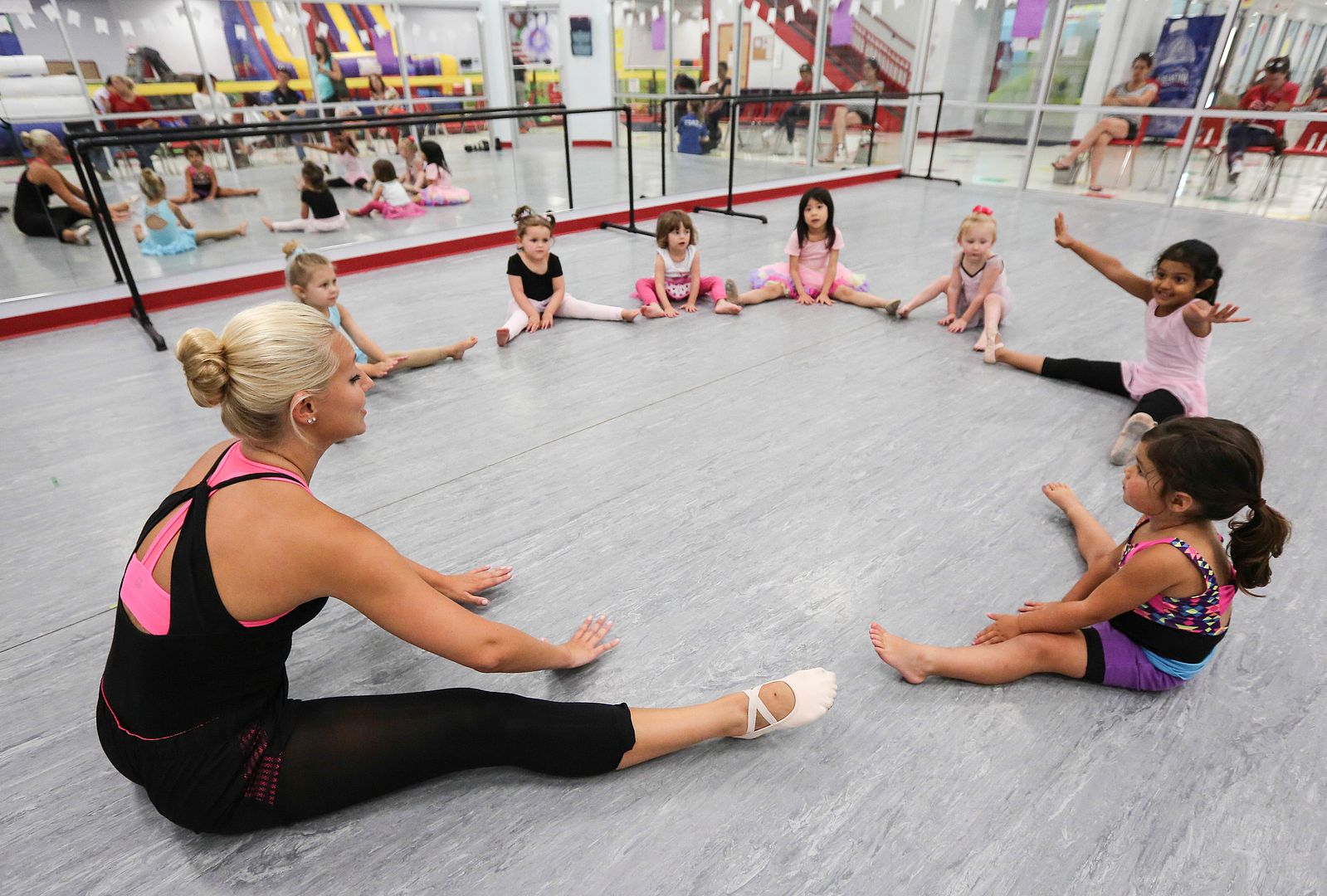 Step One Dance School is located in All About Kids Sports Center. They have locations off of Blankenbaker Parkway in Louisville as well as a location in Crestwood Station in Oldham County.
Step One Dance offers classes for ages 2 & up. From Ballet to Tap, Jazz to Hip Hop, and Dance/Gymnastics combo classes, they have it all!
Preschool Classes
The youngest students start by learning basic Ballet and exploring dance through creative movement. As their coordination improves, instructors add in Tap! Each class consists of warm-up, stretching, basic barre exercises, traveling across the floor, creative movement activities, props, and freeze dance. They offer preschool classes for Ballet, Ballet/Tap Combo, Ballet/Gymnastics Combo and even a Tiny Hip Hop Class!
Classes:
Tiny Tots (2-3 years old with a Parent) Ballet and Creative Movement
Lil Dancers 1 (3 years old) Ballet and Creative Movement
Lil Dancers 2 (4 years old) Ballet, Creative Movement and Tap
Lil Dancers 3 (5-6 years old) Ballet and Tap
Tiny Hip Hop (4-6 years old) Jazz and Hip Hop
Beginner Classes
For students that are 6 years old and older who are new to dance, there are several different classes to offer. In the Jazz/Tap class, students get to learn the basics of Jazz as well as an intro to Tap. The Hip Hop Classes focus on fun choreography and strength training to help them work on tricks. They also offer Ballet where students can learn correct technique and begin to strength their bodies in the hope of preparing for Pointe Shoes one day!
Classes:
Jazz/Tap (6 & up) Jazz and Tap Technique
Ballet Level 1 (6 & up) Classical Ballet
Hip Hop (7 & up) Hip Hop
Intermediate/Advanced Classes
Students that have graduated preschool classes or achieved their skills from their beginner class move into Intermediate and Advanced Level classes. These classes continue to study ballet and tap while also being introduced to Jazz, Modern/Contemporary and Broadway styles. Advanced students also have the option of auditioning for local performances and competing at local dance competitions.
Classes:
Intermediate Level 1 (5-7) Ballet and Tap
Intermediate Level 2 (6-10) Ballet, Jazz, Tap
Advanced Level 1 (8-12) Jazz, Modern, Tap
Advanced Level 2 (10-14) Contemporary, Jazz, Tap, Acro
Ballet Level 2 (7 & up) Classical Ballet
Ballet Level 3 (8 & up) Classical Ballet, Pre- Pointe training
Pre-Pointe (10 & up) Pre-pointe and strength training
Dance/Gymnastics Combo Classes
Dancing Tumblebears are the dance/gymnastics combo classes. They have classes for 3-4 year olds and a class for 5-6 year olds. These classes start in the dance studio where students focus on ballet and jazz then get to spend the last half of class in the gym working at the floor, vault, beam or bars!
Classes:
Dancing Tumblebears 1 (3-4 years old) Dance and Gymnastics
Dancing Tumblebears 2 (5-6 years old) Dance and Gymnastics
Dance Recitals
Students are given the opportunity to shine on stage twice a year. They prepare for a fall recital as well as a spring recital. These opportunities not only allow them to show off what we have been working on in class but also give them the opportunity to learn poise, grace, and confidence!
Unsure of what to try? Go take a FREE Trial class to help you decide! With so many activities within All About Kids you can schedule the whole family in one night. Have questions about the program? Contact audra.brian@allaboutkids.cc