Picks for things to do this weekend around Louisville: March 17,18,19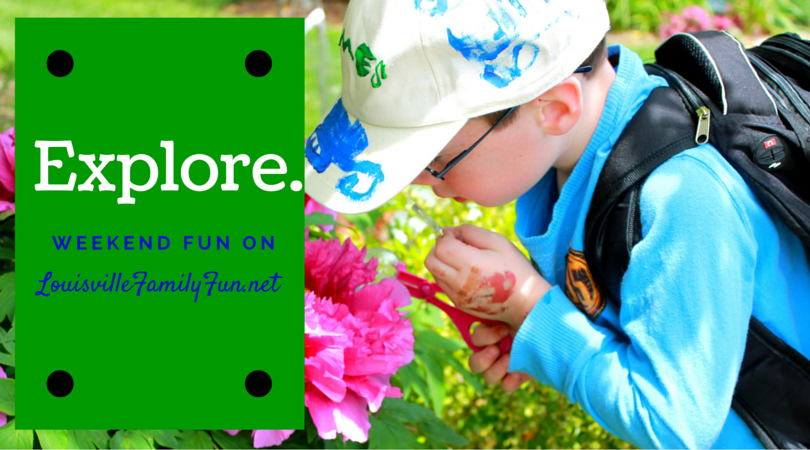 Tune into this week's episode of Fortyish – LouFamFun Dana came by – she writes for us, teaches preschool, volunteers at church and with all sorts of kid-related stuff so…..she's kids kids kids 24/7. We chat about that crazy life!

Friday
Attention girls! Have you heard of Abigail Academy? It's for girls only and focuses on fun and learning in a creative/supportive environment. They have workshops on the weekends and there's one on Friday. It's a cooking class with different themes (workshops for younger girls take place on Saturdays) and runs from 5:00-7:30pm. Sign your daughter up in advance, it would be fun to go with a friend!
Or, if you feel like cooking as a family in a fun setting, check out Friday's Turnip the Beet class for families – it's St. Patrick's Day themed. Click here.
Saturday
How about some FREE soccer? Soccer Shots is hosting free sessions on Saturday for kids ages 2-8. They are at Watkins UMC and times vary by age. Register and find info here. Active kids are happy kids!
Into basketball? Dance with the Lady Cards! It's March so you know what that means. And, the #4 Lady Cards are playing in town at the KFC YUM! Center. They play at 1:30pm on Saturday – get your tickets here. A family 4-pack for all three games (TBD game on Sunday) is just $60!
Sunday
How about hanging out at home? Seriously! You have to have one day when you chillllllllll and get stuff done so you are ready for another week. Let Papa John's take care of your meal and then another when you use the code SWISH to earn free pizza 🙂 Hang out, watch basketball, play board games, do chores……….accomplish things and stay in PJs!
Stephanie