Review of Pastry Plus in Louisville, KY
One of my most recent missions is to compile a Donut–or is it Doughnut—Shop round up for readers. That means I must check out every doughnut shop in Kentuckiana, right?! That may be a little too difficult, both on my time and my waistline, but I did recently stop into a doughnut shop my family has not been to before. You want to go there. Soon!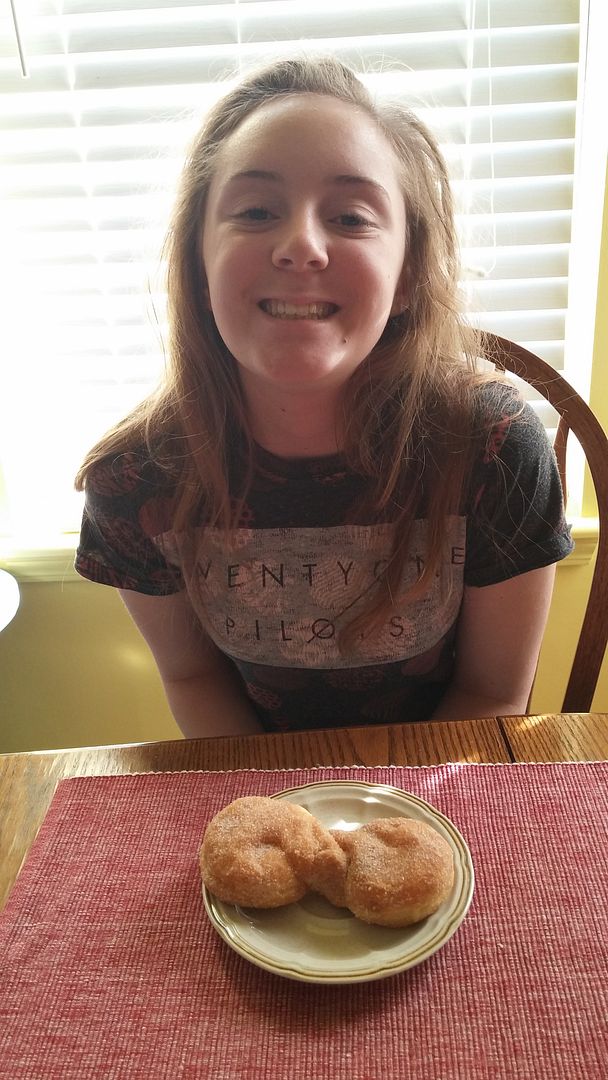 Pastry Plus is a tiny little hole in the wall shop over in Highview near Okolona. The sign on the door says "Fresh Daily Since 1998." After I told my family we were going to check this place out, my husband told me he remembers this donut shop from when he was in high school at the then named Highview Baptist School right around the corner from the shop. Trips down memory lane are the best! We visited the shop recently on a Saturday morning. The shop opens at 5 a.m. every day except Mondays. We arrived around 7 a.m., while the dusk of night was fading and the sun was starting to rise. The lights were still on outside, and the parking lot had about 10 cars in it. If you want to be sure to get a good sampling of their goodies, I suggest arriving very early. The donut cases were already showing signs of being wiped clean!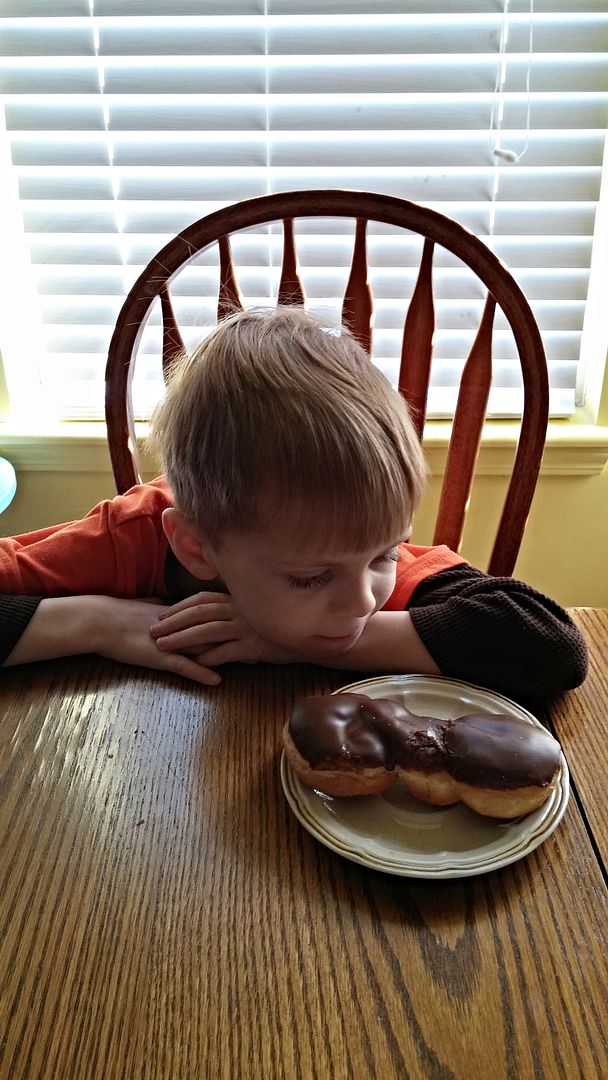 We walked in to the shop, where the owner and another baker greeted us with smiles. I told the staffer that this was our first time there, and she proceeded to explain what each pastry and donut was, which was super helpful! There aren't any cards on the cases, each donut has its own name but unless you're a local and a regular donut shopper there, you wouldn't know what they each were. We opted to order a dozen of assorted special, which is pricier but allowed us to try different types of donuts and a couple of pastries as well. As we stood there admiring all of the choices, the door kept opening to other customers, many of whom I could tell were regulars and knew their donut choices by heart. One of the most popular choices was the Butterfly, which is a twisted doughnut shaped like a butterfly, with cinnamon sugar worked into the fresh baked dough and then drizzled with white and chocolate icing. We ordered two of those! We also ordered two Long Johns (cream filled donuts topped with tons of chocolate), a couple of chocolate rings, a blueberry cake, two sugar cinnamon twists, an apple and cheese Danish, and an apple fritter THAT WAS TO DIE FOR! I've seen recent posts on their Facebook page about the apple fritter and had to try it!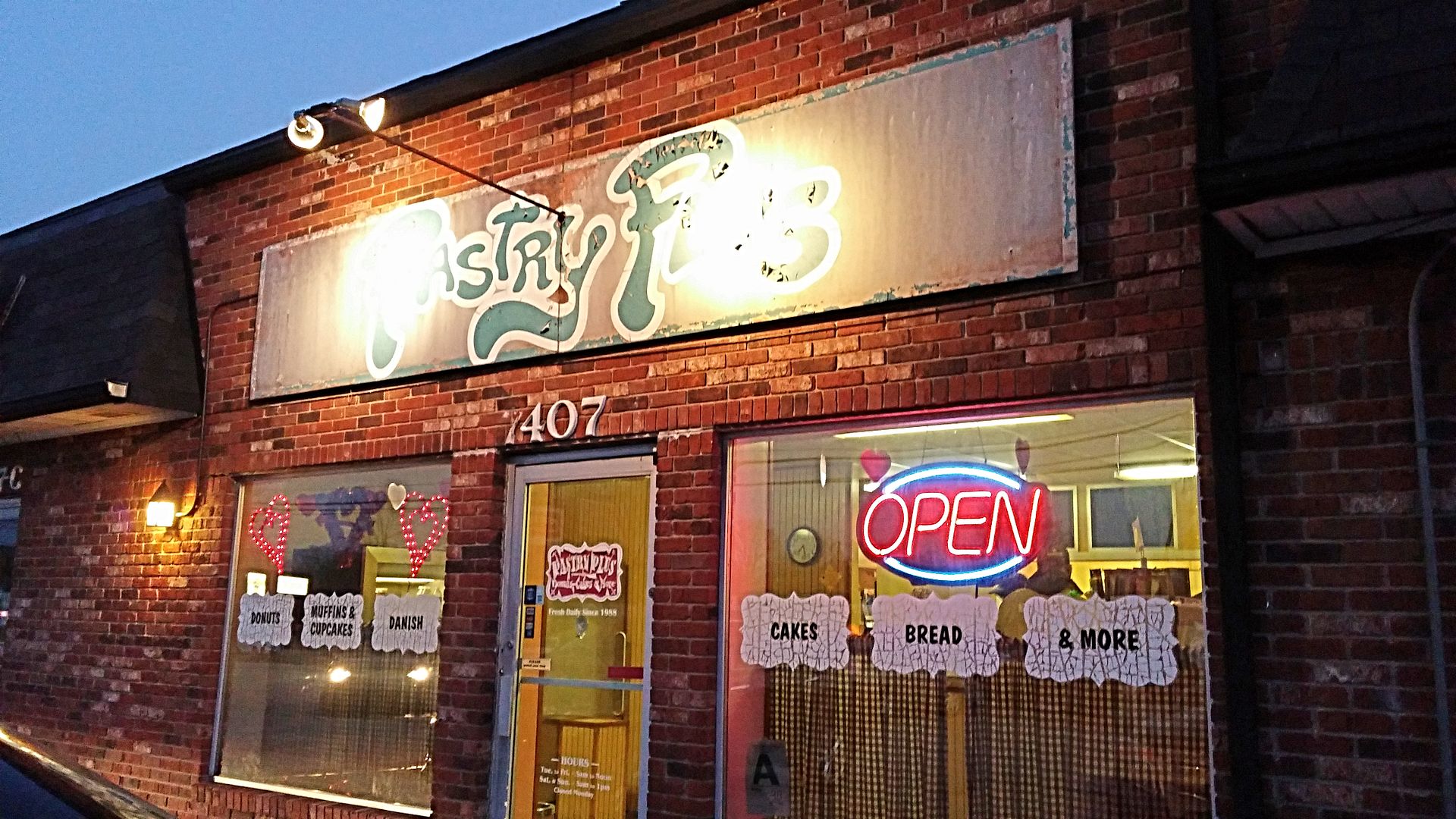 This sweet shop is a tiny place that packs a lot of punch. Everything we tasted was so fresh and delicious; the pastries are baked from scratch every morning. They serve doughnuts, as well as cakes, muffins, cupcakes, danishes and other pastries, and breads. They also create custom made cakes, and I will be calling them for both of my kids' birthday cakes this year.
Pastry Plus is on Facebook , so go like their page. They are open Tuesday through Friday from 5 a.m. – noon and Saturday and Sunday 5 a.m. to 1 p.m. They are closed on Mondays.
A dozen donuts will run you $8.40 for glazed, $10.40 for an assorted dozen, and $14.40 for a dozen special.
They are located at 7407 Fegenbush Lane.
502-231-1633
By guest contributor: Erin