Review of Annie's Café in Louisville, KY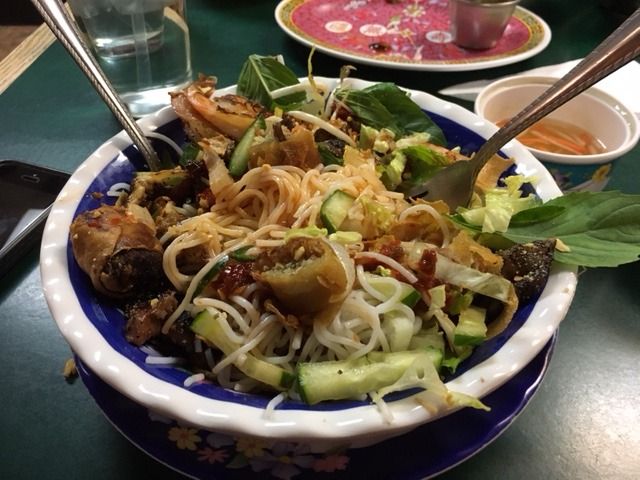 On a cold Friday night, my husband and I decided to try out Annie's Café. We had heard a lot of positive feedback from friends and colleagues. It wasn't super crowded but did keep up a steady stream of customers from take out to sit down while we were there.
We started with a shrimp summer roll served with a peanut dipping sauce that was super yummy, so yummy that I forgot to take a picture before it was all gone. My husband tried the B2 (Bun Thap Cam) which is grilled shrimp, fried pork spring rolls, and chicken with lemongrass and I had the P3 (Coconut Curry Chicken) which was served in a clay pot with a plate of white rice. This was curry chicken simmered in coconut milk with bamboo shoots, carrots, and mushrooms. We both enjoyed our choices and can't wait to come back and try some of the other options (I've heard the Pho is fantastic).
I enjoyed my dinner with hot jasmine tea which was lovely since I was fighting cold/allergies. I loved that it came in a tea pot to keep it warm and let me enjoy it at my own pace. Our service was also fast and friendly and helpful when we had questions!
Annie's Café is nestled in the Southend of Louisville at 308 W. Woodlawn Avenue next to Sunergos Coffee. Parking is on the street or in the back in a parking lot.


By Guest Contributor: Kelly