Outdoor Spring/Summer Concerts in and around Louisville, KY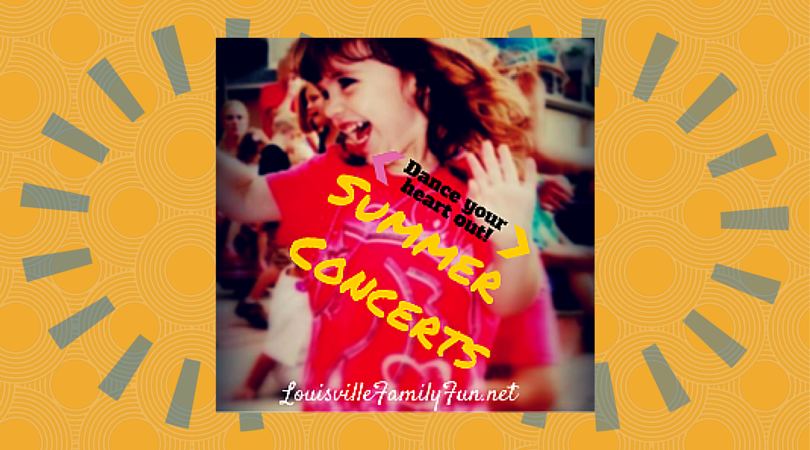 Louisville is known for having a great music scene! Every spring and summer, several outdoor venues across Louisville and Southern Indiana host a variety of concerts. Here is a list:
Wednesdays
WFPK Waterfront Wednesdays on the Big Four Lawn Last Wednesday of every month at 5PM April-September FREE
Thursdays
Music on the Terrace at the Paddock Shops Thursdays 6:30-8PM June – mid-August. Check their Facebook page for updated band lineup information. FREE. See the lineup here.
Fridays
Bicentennial Park Summer Concert Series New Albany (Spring & Pearl Streets), Fridays 6:30pm. Late May until the end of July. Check their website and Facebook page for updated event information. FREE

Foxhollow Farm Sunset Concert Series Select Fridays 6-9pm, May-September. $10 admission/$12 at the door, free admission for kids 12 and under. Click here for a lineup.
FridayFest at Highview Park Fridays 6-10PM on select dates. FREE. Click here for a lineup.
Gateway Park Clarksville 3rd Friday of the month May-Sept, 7-9PM. FREE. Details coming soon.
Jeffersonville Riverstage Concerts Fridays 7pm, June-September. FREE
Jeffersonville Concerts in Warder Park Fridays 7pm, May-September. FREE
Sunset Concert Series at Westport Village Fridays, once per month. FREE
Saturdays
Douglass Loop Farmers Market Live music at the Saturday morning farmers' market. 10-2pm. Facebook page here. FREE
Jeffersontown Farmers' Market Concerts Live music at the Saturday morning farmers' markets. Market is open 8am-12:30pm. Check their Facebook page or HERE for event information and updates. FREE
Norton Commons "Sundown Street Party" in the town center. Various Thursdays beginning June 1. Check their website and Facebook page for event information. FREE
Sundays
Cherokee Triangle Summer Concert Series Willow Park, Sundays 7-9pm beginning Memorial Day weekend with the last concert on the Sunday before Labor Day. Read our Review here. FREE.
Middletown Spring & Summer Concert Series 2017 Middletown, various Sundays 5:30pm (final concert is at 4:30). FREE (free food also!)
Various Dates
Forecastle 3 day music festival at Waterfront Park, 7/14-7/16, Admission fee.
Kentucky State Fair Concerts Check their website for FREE concert dates with paid fair admission. Concerts requiring a paid admission are also scheduled. The fair runs 8/17-8/27.
Iroquois Park Amphitheater Summer Concerts
Check their events calendar for upcoming artists and other events. Most
of the concerts require an admission fee. Various dates & times.
Submit your events here.