Review of Louisville Cream in Louisville, KY
Louisville Cream is a locally owned ice cream shop in the popular NuLu area Louisville.
Until recently, Louisville Cream gourmet ice cream was primarily available at local fairs and events around town. Now their delightful treats are available Wednesday – Sunday at their brick and mortar location, 632 E Market St., conveniently located next door to another local favorite, Muth's Candies.
A group of LouFamFun moms and kids decided to meet for ice cream in the middle of a Wednesday afternoon. Metered parking was easily obtained out front on Market Street. As we opened the door, we were immediately drawn in by the wonderful aroma of sweet ice cream and freshly baked waffle cones. The shop has only a handful of tables and all were in use by customers when we arrived, so we sat at the inviting window bar and began looking over the menu.
After sampling several Louisville Cream flavors, it was decision time. Ann Arbor City Limits was a popular choice among the kids. This specialty flavor is a mixture of chocolate ice cream, Oreos and marshmallows. How can you go wrong with that? It received two thumbs up from our tasters. Another popular choice was Raspberry Fudge Brownie. It was sweet with nice sized chunks of brownie.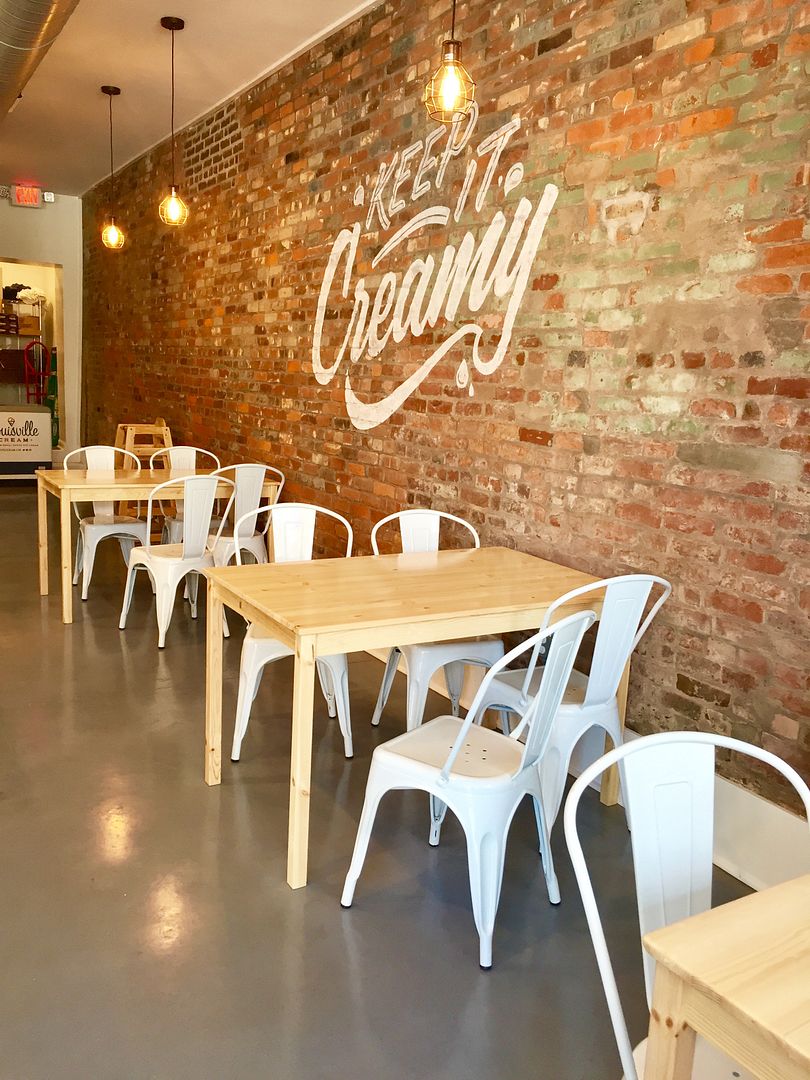 Fruit lovers will applaud the next two flavors; the Mascarpone & Strawberries, which was very creamy with just the right amount of sweetness and the Blueberry Cheesecake which was as pretty as it was tasty! One of the kids opted for Vanilla 2-Ways, and said it was as good as the homemade ice cream his grandparents make. The portion sizes were just right. We learned that Louisville Cream will allow you to split a scoop, meaning you can get a half scoop of two different flavors and only pay for one scoop. This is a great way to enjoy two flavors without getting too full! Several of us tried the crisp, delicious waffle cone (only $1 extra)!
In addition to ice cream by the scoop, Louisville Cream offers some tempting sundaes, floats with craft soda, milkshakes, giant animal crackers and homemade ice cream sandwiches– all made on site. We all agreed that a return trip is needed for the Caramelized Banana Split! It would be a great place to stop in on a date night after dining at one of the many surrounding local restaurants.
Also popular on the menu are the LC Concretes with a variety of mix-in toppings ranging from the common Oreos to the more exotic cinnamon brioche crunch! As for the ice cream, Louisville Cream has some staple flavor options, but many flavors are seasonal, meaning there is always something new and exciting to try!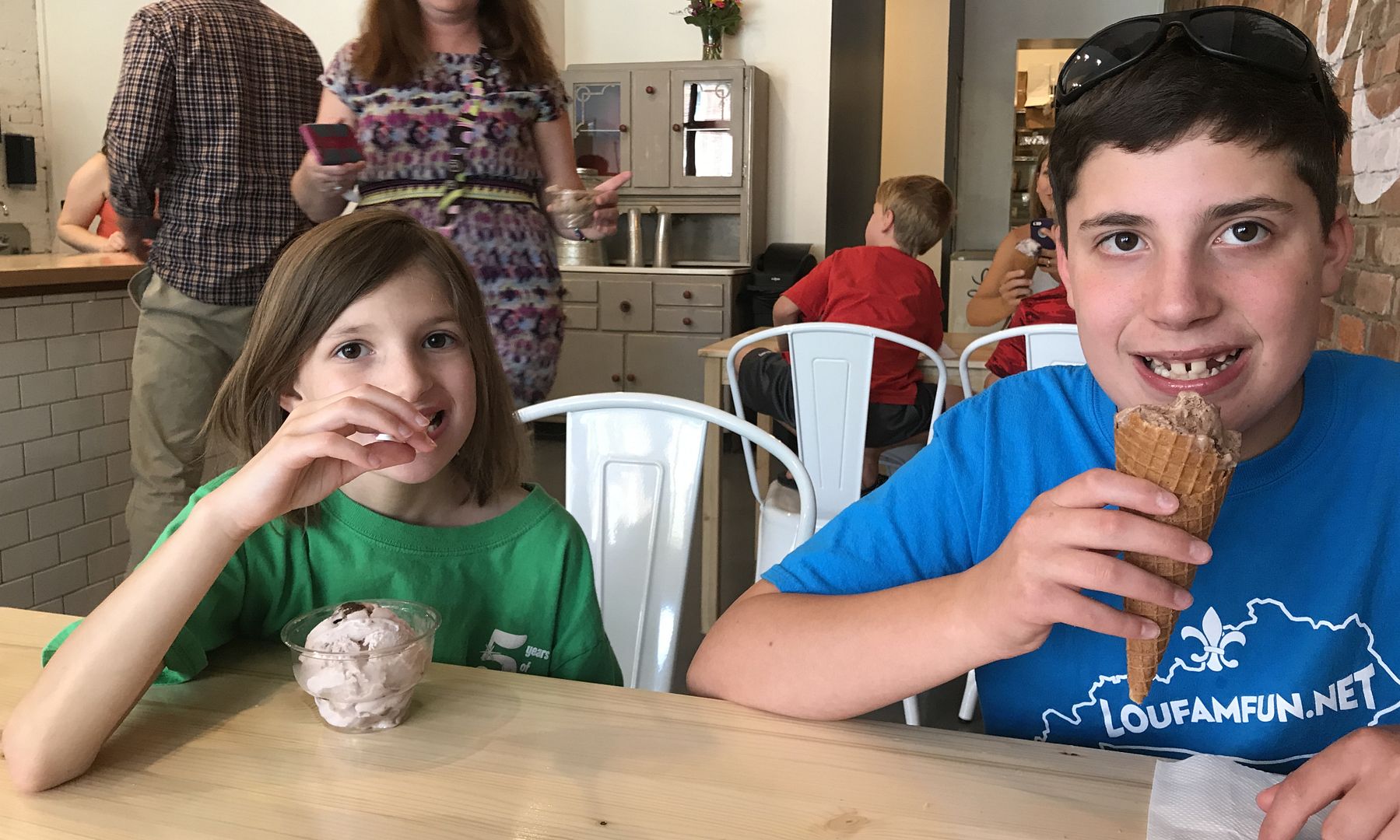 When we visited, there was a vegan option, which was made with a cashew milk base. We inquired and learned that they sometimes offer a sorbet, which is vegan, dairy free and also an option for those with nut-allergies (nuts are used in other products on site). They recommend calling to inquire about current offerings if you have special dietary needs.
Want to know more? Check out the Facebook Live video from our visit or visit Louisville Cream on FB.
By Guest Contributors: Brandy, Kelly, Nicolle & Stephanie
Looking for more places to enjoy yummy ice cream? Click here