Review of JW Cafe & Bakery in Louisville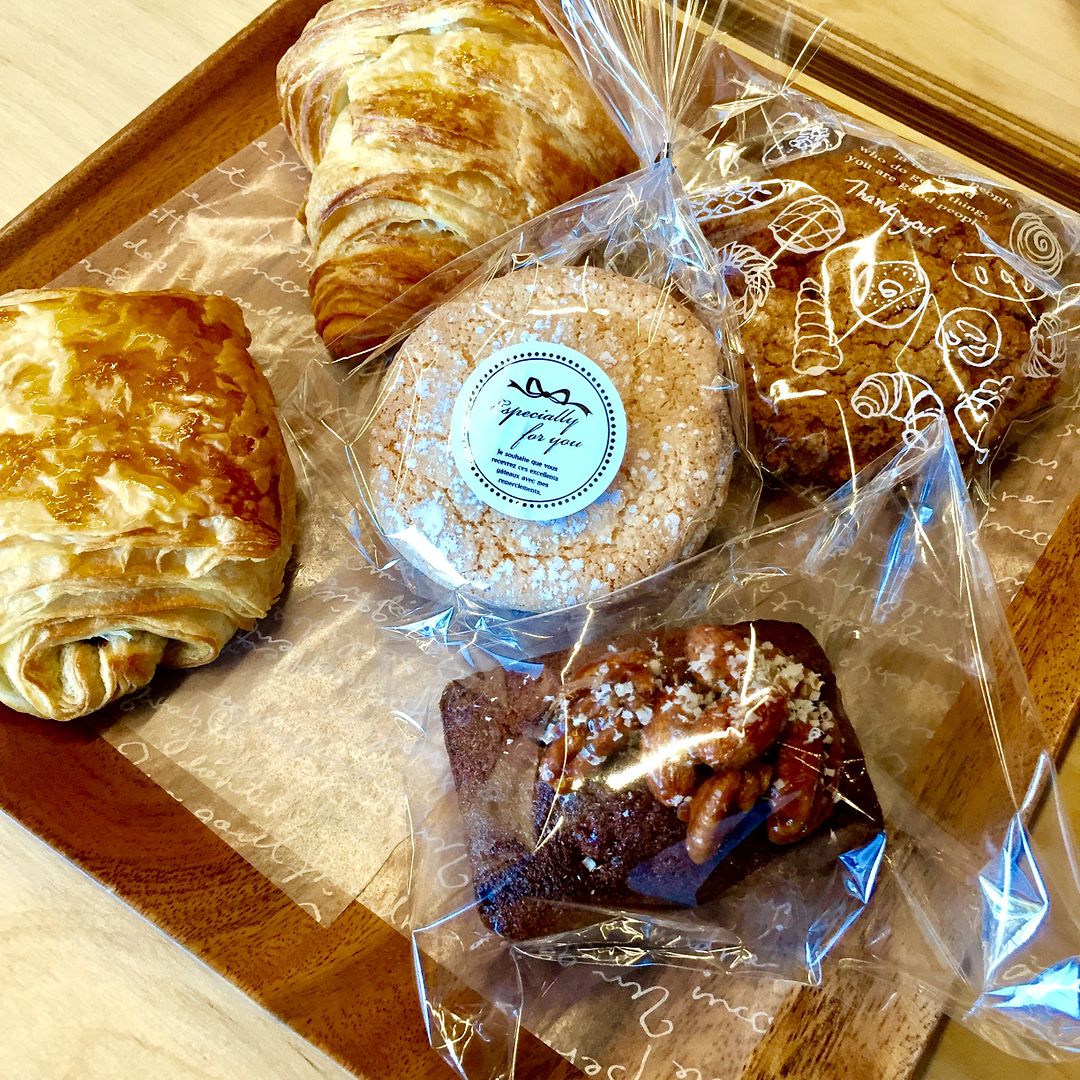 JW Cafe & Bakery off Old Henry Rd. in the eastern part of the city was a nice find. The moment I walked in the door, the aroma of homemade baked good welcomed me to order one of everything on the menu– but more on that later! To the right of the door is a comfy seating area that will accommodate four to five adults who want to have a nice relaxing cup of coffee or tea and maybe a delicious pastry. Throughout the rest of the bakery are pretty standard tables and chairs. The space has a very clean and airy feel to it. There is metalwork art on the walls that helped to make it an inviting place to hang out and enjoy a pastry or two.
Luckily, I was there with a few friends so we decided to order 5 different things to split. ALL OF THEM WERE AMAZING but my favorite of the day was the Pain au Chocolat, it was still a little warm as I took my first bite. A very close second was the Dacquoise which had berry flavored cream in the middle. I have had my fair share of cream but this was A-Mazing.
To wash it all down, I ordered a vanilla latte. I am not a coffee snob or someone that pretends to know who makes the best, but I ordered a large and drank every last drop. They have an extensive coffee menu and if that is not your jam, they also offer several hot teas and other drinks, including boba tea.
If you are looking for a new place to have lunch, they do that too! We did not stick around long enough to enjoy their offerings but did see the fresh pizza bread that looked good enough to go return to try. One thing that I really liked about JW Cafe and Bakery is they put the ingredients on all of the label cards. As someone who has food allergies this is much appreciated. I did not have to ask if something had or did not have a certain ingredient just to be told "I'm told not sure, I'll have to check." as usual! This is a big deal to someone that is a little shy about trying new things.
In addition to breakfast and lunch, JW Cafe and Bakery offers cupcakes, cakes and other desserts. Fresh offerings vary daily. Discounts are offered to veterans, police officers, firefighters, teachers and seniors (65 and over). JW Cafe and Bakery is a great place to enjoy some great sweets that you might not find at other places in town. I know my first Dacquoise will not be my last!
By Guest Contributor: Christine