Best list of Preschools around Louisville
What is the best preschool in Louisville? Here is a list of preschools around Louisville so you can find what is best for your child!
There are Louisville preschools for every age and interest. If you are looking for a great preschool, this list will help you find the options near you so you can schedule a tour or look up their information and give them a call to learn more. Our list includes Jefferson County including Oldham, Shelby, Bullitt Counties.
So many Louisville families start searching for preschools at around age 3. Often, kids have different needs and interests so parents like to explore their options to see what's close, what's in their budget, and what's a good fit for their child. We hope this list is helpful to you!
---
Looking for more information to foster your child's interests? Check out our Lessons and Learning page. 
---
We are Building Kidz of Louisville School, serving infants through 5-year olds.  Located in a newly built facility at 2415 Bush Ridge Drive, we are part of the Building Kidz Worldwide family of campuses.
We provide high-quality childcare and innovative, hands-on learning experiences for our students.  Our curriculum incorporates performing arts activities to make learning fun and well-rounded.  In addition, specialty teachers lead our performing arts classes:  kids participate in dance and theater classes each week and all students experience music classes each week.
Our center is licensed to care for up to 74 children.  We focus on developing close-knit relationships between the children and our nurturing teachers.
If you are looking for a place where your child can grow to love learning, please visit us and see how our school in Louisville can give your child the best start possible.
---

Christ Church School teaches, inspires, and cares for children ages six weeks through Kindergarten, with flexible options from 7:30 am to 5:30 pm. Our mission is to build and maintain a child's positive self image and an eager attitude to learn in a Christian environment. Finally, we offer a challenging core curriculum that includes Handwriting without Tears and special areas that include computers, physical education, music, Chapel, and Chinese.
Christ Church School
4614 Brownsboro Road
Louisville, KY 40207
www.ccum.net/school
502-897-3657
---
Whether you are a parent looking for a nurturing community for your child, a family with school aged children looking for the right fit, or just curious about our Catholic community – we invite you to come check us out! At St. Martha School, we combine academic excellence with teaching Catholic faith. We set high standards for achievement and helping students succeed. Therefore, we offer a robust Arts & Humanities curriculum including Art, Technology, Library, Music, Physical Education and Spanish. Extra-curricular activities include service clubs, academic teams, and robotics. With a variety of sports offered, there is something for everyone. Also, we offer an extensive bus service, as well as summer, Christmas Break, and after school care. From our challenging academics, to our diverse extra-curriculars, to our winning sports program – come see all St. Martha has to offer! Contact us for a tour today at info@stmartharocks.com or (502)491-3171.
---
Montessori School of Louisville provides an exceptional, child-centered education for children ages 18 months to 14 years. MSL offers an authentic Montessori learning environment and curriculum, carefully developed to meet the specific needs of children during their formative years: Toddler (18 months – 2.5 years), and Primary (3 – 6 years). Children thrive in a nurturing and stimulating community, unified by the love of learning.
---

Bright Horizons at Louisville  is a leading provider of high-quality early education. Our programs empower children from infancy on to become confident, successful learners and secure, caring people. We strive to grow young readers, scientists, artists, and explorers who are engaged and curious. Our programs invite children to approach school and academics with skills, confidence, and a drive for excellence. All while experiencing the joys of childhood.

---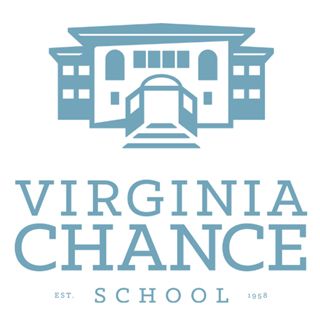 Where You Start Matters. With over 50 years as Louisville's premier progressive school for children age 2-through-5th-grade, we continually set new standards for best practices in education. Virginia Chance School provides two lead teachers in every classroom, integrated outdoor learning for all students, a Play-Based curriculum with real Science, Spanish, Art, Music and P.E. classes by specialist teachers in dedicated classrooms, and a multi-age elementary program.
If you are interested in learning more, call now to arrange a tour of our school and 26-acre campus that includes woods, fields, gardens, Goose Creek and The Learning Greenhouse! It's the ideal place for children to develop a lifelong love of learning.
Tour Today! 502-425-6904 or admissions@chanceschool.org
Virginia Chance School
4200 Lime Kiln Lane, Louisville, KY 40222
www.Instagram.com/VirginiaChanceSchool
www.ChanceSchool.org
---
Need information on Oldham County options? Click here.
Need information on Shelby County options? Click here.
Little ones LOVE the Louisville Zoo! Therefore, we recommend a membership to visit year-round for exploration and learning.
---
St. Matthews
– St. Matthews child development center
– The Community Preschool at St.Matthews Episcopal Church
– Sproutlings Pediatric Day Care & Preschool
– Westport Road Church of Christ
– Waldorf School of Louisville
---
Highlands/Crescent Hill
– Highland Presbyterian Weekday School
– Southside Christian Childcare
– Christian Academy (Rock Creek)
– Louisville Collegiate School 
– St. Raphael Child Enrichment
---
Hurstbourne/Lyndon
– St. Mams Child Development Center
– YMCA Louisville (Northeast branch) 
---
Fern Creek
– Whitfield Academy (Outer Loop and Middletown) 
– Summit Heights United Methodist 
– Little Scholars Childcare & Preschool
---
PRP/Shively
– Southside Christian Childcare
---
Downtown
– St. Joseph Parish Preschool (Butchertown)
– Southside Christian Childcare
– Butterflies and Bullfrogs Enrichment Center
---
Clifton
– Side By Side Studio Whole Child Program
---
Portland
– Laugh Love Learn Child Development Center 
---
North East Louisville/Springhurst
– KLA Schools Prospect Preschool
– Vanguard Academy (Norton Commons)
– Kentucky Country Day (JK program)
– Northeast Christian Kidzone (Brownsboro/Chamberlain) 
– Temple Early Childcare Education Center 
– Watkins Early Learning Center
– Discovery Preschool and Child Care
– Montessori School of Louisville
---
Jeffersontown
– Providence Childcare & Preschool 
– St. Edward Child Development
– St. Paul Episcopal Preschool 
---
Buechel/Hikes Point
– Buechel Day Care and school
---
South End
– Southside Christian Childcare
– YMCA Louisville – (Southwest)
---
Middletown
---
Oldham County
– Thrive Forest School at Creasey Mahan
– A Wise Choice for Kids (Crestwood)
– Oldham County (Headstart/state funded) 
– Tomorrow's Promise (Crestwood) 
---
Bullitt & Shelby County
– First Baptist Church Mt. Washington
– Cornerstone Christian Academy 
---
Jeffersonville
Community Action of Southern Indiana
Jeffersonville Head Start Center
---
Clarksville
St. Anthony of Padua Catholic School
---
New Albany
Floyd County Head Start Preschool
As all content on our site, this directory can certainly be updated! If you know of a school that we missed that has information online about their services, please comment with the name of the school, geographic area and the link to their site!

If you would like to feature your school more prominently in this directory, space is available! Please email lauren@louisvillefamilyfun.net to inquire about the affordable one-time fee!