Family Day Out by the Ohio River
Playgrounds and playgrounds may not be open in summer 2020.
My family and I decided to spend the day at the Big 4 Bridge together down by the Ohio River. We pa
rked at the Waterfront playground and splashpad area early enough in the morning so there were still parking spots, and headed over the Big 4 Bridge to Jeffersonville. The walk over the bridge is always enjoyable with good views of the boats, wildlife, and construction. At the base of the bridge on the Jeffersonville side, there is a farmers market on Saturdays which my kids enjoyed looking around. There is also a stepped water feature which my kids enjoyed sitting around and dangling their feet in. There are signs that say no swimming, and I didn't
let my kids walk through it, but I felt it was permitted to sit on the low walls and cool our feet.
Next, we headed to my highlight of the day, Schimpff's Confectionery. We enjoyed looking around and got some fountain drinks and ice cream before the 11am "tour." Jill and Warren Schimpff (great grandson of founder 1891) did a great job with an entertaining and educational presentation. We learned about the shop, antique stove, candy table, the largest display of publicly viewed candy rollers (no longer used by most), how to make candy, and more while Jill and Warren made a batch of red hots candy. (Did you know they pump the candy and chocolate smells out to sidewalk out front?!) It was fascinating to learn about, and Jill and Warren were very funny. At the end, we all got a piece of fresh red hot to enjoy.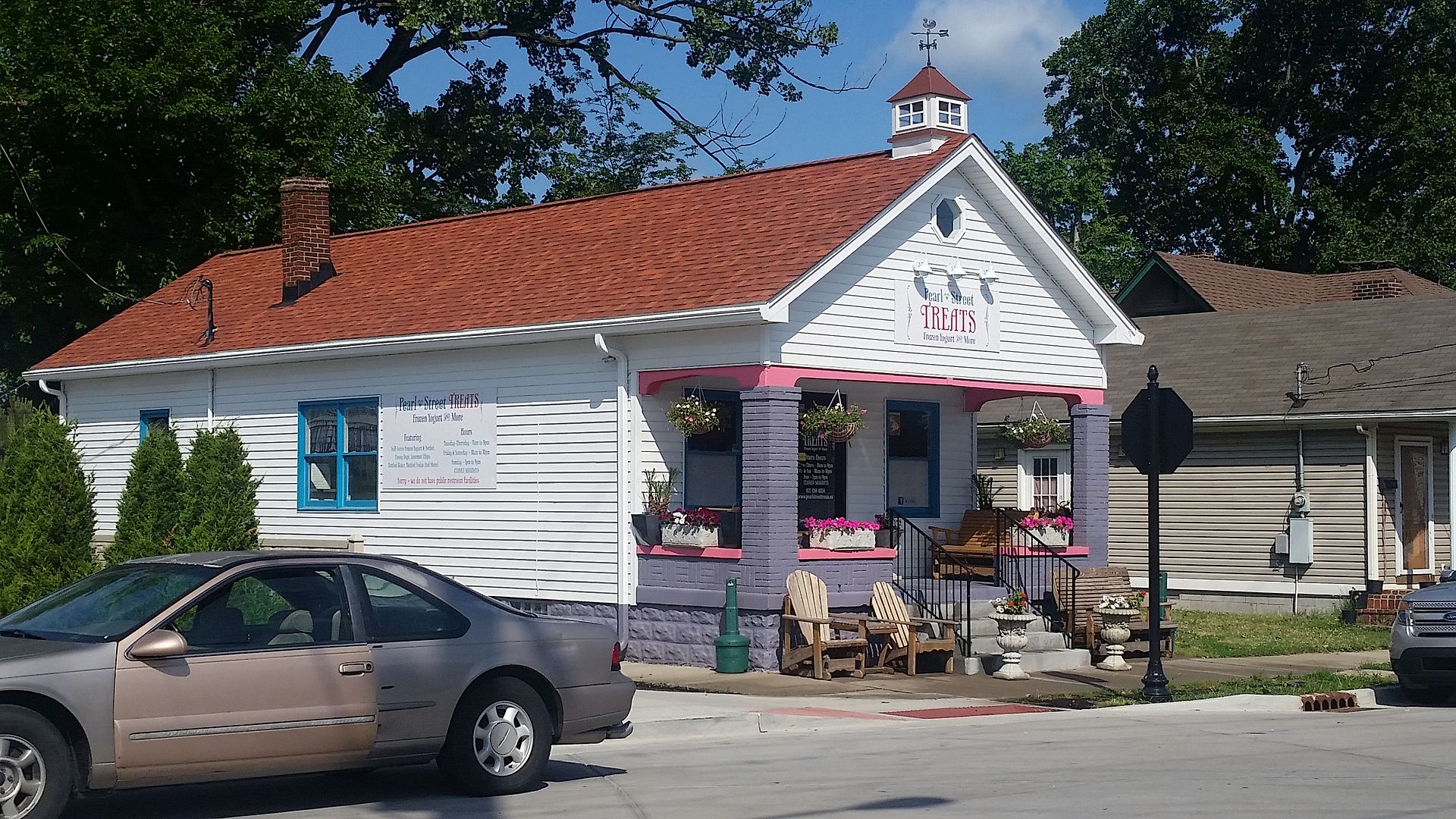 We headed back toward the bridge stopping at Pearl Street Treats (closed in winter months) for a quick snack (hot dogs and frozen yogurt) before walking back over to Waterfront Park on the Louisville side. My kids changed into their swimsuits and grabbed their towels we had brought along in the car. They enjoyed playing in the splash pad and playground for couple hours while my husband and I enjoyed sitting in the shaded seating area. My kids were too busy playing to eat, but they do have hot dogs and ice cream at the splash pad area if you get hungry or hot.
We had a great day! We all enjoyed the family time, exercise, and fun without electronics.
More ideas for outdoor fun here.