About
Our Mission The mission of Louisville Family Fun LLC is to efficiently provide current information to Kentuckiana families and beyond about events and entertainment options in the Louisville metro area. Louisville Family Fun LLC strives to save families money in providing pertinent details about such options so that families can explore together in the least expensive way possible. Lastly, Louisville Family Fun LLC commits to giving back to the community via contests, special discounts and charitable endeavors.
Louisville Family Fun LLC is a proud member of LIBA (Louisville Independent Business Alliance) Keep Louisville Weird! And, St. Matthews Chamber of Commerce.
2018 GLI Inc.credible Awards finalist!
Enjoy our sister sites:
KentuckyFamilyFun.net , ShelbyFamilyFun.net and OldhamFamilyFun.net
STAFF
Stephanie White (Founder, Owner & Chief Fun Finder) is the mom to two wonderful kids and doctoral candidate at UofL. Stephanie was a 2014 Louisville Business First "Forty Under 40" Honoree and holds a B.S. in Mathematics from Wake Forest University and Master's Degree in Public Affairs from the University of Texas at Dallas. She is currently pursuing a Ph.D. in Curriculum and instruction at the University of Louisville and was awarded a University Fellowship. Stephanie has enjoyed doing charitable work with her kids and has worked with many local organizations supporting local children like RAK Louisville and serves on the Advisory Board for STEAM Exchange.
She's always exploring with her kids and taking too many pictures (and sharing said pictures on various social networking sites). Stephanie loves to cook with her kids and play soccer. To relax, there are few things that she enjoys more than a good latte and watching sports!
Previously, Stephanie was an Account Manager for Guthrie/Mayes Public Relations in Louisville. Prior, she served as Community Engagement Director for Big Brother Big Sisters of Kentuckiana and was the Managing Editor of WHiGL, a bi-weekly publication in Louisville. She spent 2.5 years on the radio on Lite 106.9 every Friday morning dishing about the latest happenings in Louisville and has made many television appearances.
Stephanie has been featured on Louisville.com, WHAS11 News, Great Day Live, Dining Discoveries &More , Live from 725, The Rusty Satellite Show, StyleBlueprint Louisville, WDRB and on Wave 3. In 2013 and 2014, articles by Stephanie were published in the official visitor's guide (pages 22&23) for Louisville and the Courier-Journal summer travel insert. Her recommendations were the focal point for a travel article in Ladies Home Journal, March 2013 (see below). And, she does sleep.
Director of Operations and Sales- Christine Vaughan
Christine makes it her mission to find fun for families in Louisville, and surrounding, areas. She is a seasoned aunt to 12 nieces and nephews and loves finding adventures with them. She previously worked for Insider Louisville and various other non-profits in the Louisville Area. Her background is in event planning and marketing and likes to think of herself as a problem solver. She is passionate about the City of Louisville and helping make it a better place.
In her spare time, Christine contributes her project management skills to several community organizations. She currently sits on the Girl Scouts of Kentuckiana Board of Directors and is a former executive committee member of Greater Louisville Outstanding Women. For the last 13 years she has been a Girl Scout leader for the best troop ever. She is also dipping her toe in coaching middle and high school-aged kids in Mountain Bike racing.
---
LouisvilleFamilyFun.net also features local writers who give you their take on family adventures, activities, dining and savings around Kentuckiana.

We are an Autism-friendly business
We are a proud partner of WLKY-TV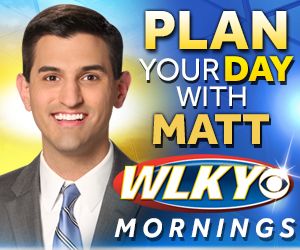 Please do not copy our site's content. Everything we post is original or professionally referenced. If you like our content, feel free to publish a quote of 100 words or less from our posts and link from your site to our article that you are referencing.
Do not republish a partial post or full post of ours.
If you have questions, please email info@louisvillefamilyfun.net as permission needs to be granted if you would like to use more than 100 words from Louisville Family Fun.
As an Amazon Associate I earn from qualifying purchases through links on our site.
Here's a recent WLKY story for 2021 on Summer Camps. See Stephanie chat with Anchor Julie Dolan. Click here.
Here's a story about Oaks/Derby fun for kids that features Louisville Family Fun!
Here's a great WDRB Story about our 7th Birthday Party to benefit Big Brothers Big Sisters of Kentuckiana. We wound up raising $6,458! (3 clips)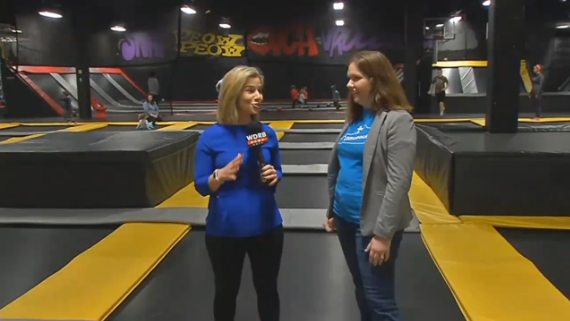 Click the image to see the 2016 WDRB segment about Gifts that do Good!
Click the image to see the 2015 WDRB segment about fun Derby Parties at home!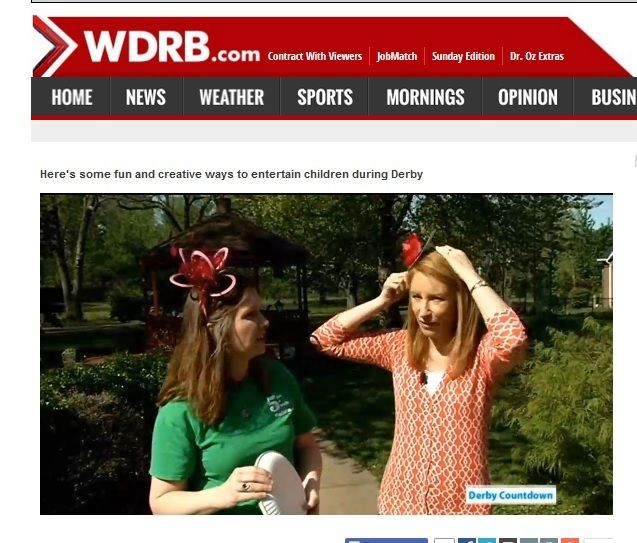 Stephanie has appeared on Shop 21 Live on the local channel WBNA21. See an example of the LouFamFun segments below!
More press links:
Listen in – The Rusty Satellite Show interview of Stephanie White.

Watch Stephanie and writer, Maggie Kimberl, talk about Fall fun on Good Morning Kentuckiana. Click HERE.
Watch this video to see Stephanie dish about great products for busy moms!

Here's a great video about The Parklands that Stephanie was asked to be a part of to celebrate this great park.

Here's the Courier Journal Story about the CASH MOB! Click HERE
Click HERE to see the Great Day Live segment.
Click HERE to see the Live from 725 segment.
Click HERE to read the Louisville.com article.
Click HERE to see the WHAS11 News story.
Stephanie was featured in the March 2013 issue of Ladies Home Journal!
For new inquiries about front page ad space and sponsorship or other content related matters, please email Christine Vaughan at christine@louisvillefamilyfun.net
Questions/Comments about this website? email at info@louisvillefamilyfun.net


Louisville Family Fun does not accept anonymous comments on posts or allow promotional posts on our Facebook page by businesses or organizations.


Please note: We do our best to keep our calendar accurate. It is a reader's responsibility to check with these locations first if you have any questions (calling is best!), especially on holidays and days when weather may be a factor or to verify if a discount deal is still available. We get our calendar information from business and community websites,so if something is inaccurate on our calendar, it's likely inaccurate at the source! If you find something incorrect on our calendar, please let us know.
Want to teach your kids some basics about Louisville?
Here's a printable about Louisville
Here's a coloring page
Privacy Policy:
We adhere to strict standards to protect your privacy. Any information louisvillefamilyfun.net collects is only done on a voluntary basis from users. We do not sell your email address, name, or any personal information submitted to our Web site. Subscribers to our feed have an opt-out option. We do not collect information from minors.
Any information which we have gathered in the form of statistics may be used for marketing purposes. The information does not reveal email addresses, names, phone numbers, or other personally identifying information. We believe strongly in protecting your privacy. We may ask for louisvillefamilyfun.net users to participate in surveys, but any information gathered there will strictly be on a voluntary, opt-in basis.
Our advertising partners may collect IP addresses or information through cookies. Louisvillefamilyfun.net is not responsible for the means by which third-party advertisers collect data.
Clicking on any advertisement takes the user to a third-party Web site that is not controlled by louisvillefamilyfun.net. We strive to only provide links to legitimate businesses, but users are responsible for any outcomes when visiting third-party Web sites.