Advertise
Thank you for your interest in advertising on LouisvilleFamilyFun.net
"The Louisville Family Fun Party was great, the best community outreach event we've been a part of in Louisville."
~Raising Cane's, client 2017
"I originally found you because I was a new mom, new to the area and man oh man it can be sooo time consuming looking up each individual place and seeing when/where/what is going on around the city. I literally had a notebook that I wrote in so I didn't have to keep revisiting websites and wasting so much time just researching! I know just the beginning of how hard you work to get everything organized and our experiences literally come from your website! I thank you so much for your hard work!!" 
~Kristal, reader 1-19-18
"Fairly recently, we have went to Whet Your Palette and to River Valley Christian Church's egg hunt because of your site. I also learned of the Bricks store (but haven't been yet). I read a review on a restaurant near my house and plan on returning soon. All of that is attributed to your site! On Saturdays, I will check your site to see what's going on this weekend in Louisville too. You make a difference!" 
~Katie, reader 5-3-14
"I appreciate everything you guys do, I do most of our activities by the reviews or what's free for the weekend !!"
~ Jessica, reader 9-14-14
"Our exposure on LFF was a huge part of our recent growth. LFF put us before an audience that we could not reach on our own. We saw immediate impact that resulted in several new clients. I am so thankful for LFF!"
~Travel to the Mouse, client 2015 
We are a proud partner of WLKY-TV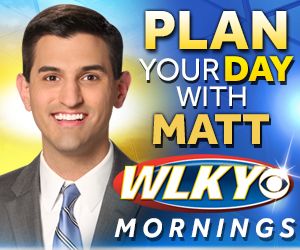 We are PR friendly and flexible! We pride ourselves in affordable marketing options for all budgets.
Learn more about submitting events to our calendar which range from free to low-cost "a la cart" options
Advertisers include:  The Louisvile Zoo, Hwang's Martial Arts,  Heartland Music Together, Churchill Downs, Derby Dinner Playhouse, Raising Cane's, Louisville City FC, The Parklands of Floyds Fork, Papa John's and more!
 
Join them and get families talking about you.
Your ad will be seen tens of thousands of times a month due to our dynamic content – costing approximately less than half a cent per view!
If you want more information about
featuring your business on our front page or in other ways – contact
info@louisvillefamilyfun.net
Sign up for our newsletter for advertisers – monthly, at most!
Inquire about front page ad space.  Space is limited and it's fantastic exposure.  
We treat our sponsors very well. 
***********************************************
 Paid sponsorship options include but are not limited to:
Calendar advertising – you can purchase it conveniently online!
Banner and Side Ads (amazing branding, millions of impressions)
Site Sponsorship (taken for all of 2018)
Newsletter ads (monthly & so affordable)
Summer camp ads – contact Lauren!
Popular holiday post sponsorship
Facebook Live videos at your location
Contests
Sponsored posts to provide information about your business
Listings in special posts (birthday parties, camps etc)
Popular page sponsorship
Louisville.am podcast sponsorship – LouFamFIVE – coming soon
Why are we open to paid advertisements?
For over 8 years, we have provided a great free service to families in the Louisville area. Paid sponsorship helps cover the expenses incurred in maintaining this website and exploring Louisville so that we can report back to our wonderful readers.
Sponsorship will allow us to pursue other opportunities to bring the Louisville Family Fun site to an even wider audience. We have plans to grow the site to become even more effective at helping families and local non-profit organizations.
Over 1.8 million people have read LouisvilleFamilyFun.net amounting to over over 8.6 million page views………
And we keep growing!
We currently have over 225K page views a month reaching over 60K unique visitors (this does not include all of whom we engage on social networks,on our podcast and via our WLKY segment!) and are always expanding.  We communicate with thousands of local parents every day. Our traffic is LOCAL and can patronize your business. All of our traffic has been gained organically and people return to our site because they love it! Our social networking is current and engaging; we value the relationship with our readers and genuinely promote businesses.
Louisville Family Fun LLC is growing continuously! Look for exciting news in the future about how Louisville Family Fun LLC is going to help families even more!
Our Mission
The mission of Louisville Family Fun LLC is to efficiently provide current information to Kentuckiana families and beyond about events and entertainment options in the Louisville metro area.  Louisville Family Fun LLC strives to save families money in providing pertinent details about such options so that families can explore together in the least expensive way possible.  Lastly, Louisville Family Fun commits to giving back to the community via contests, special discounts and charitable endeavors.