Picks for things to do this Weekend: August 25,26,27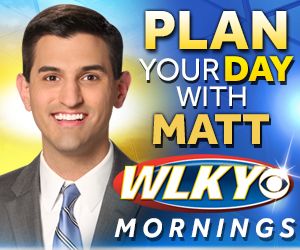 Tune into Fortyish as Dan and I talk about all things 40-something……just life!


Friday
How about a concert?! Small Time Napoleon will be playing from 7pm-9pm at the Pavilion on the Square, 10434 Watterson Trail in Jtown. Bring a chair, family and friends for free family fun.
Saturday
APPLES! Hidden Hollow Orchard, which is truly hidden in a little east end nook of Louisville, is set to open for you to go pick apples. It's the cutest place, so untouched and non-commercial. Bring cash, bug spray and wander in. It's very casual and you pay by the bag when you leave. I just love it. You can also bring some big carrots to feed their horses.
The African American Heritage Festival is also taking place this weekend and is full of everything you'd want for family fun – parade, how-to fair, sports and more. It's all free between 17 & 18th streets on Muhammad Ali Boulevard.
Sunday
Head to Sellersburg, IN for an art fair that's been going on annually for decades. Art in Speed Park is a family-friendly fine art fair. You can enjoy browsing and shopping the unique artisan crafts and wares and there's also fun for the kids. It's from 10-5pm. Details here.
Stephanie
P.S. – Check out our events calendar for more ideas!