Review of Falls of the Ohio State Park – a day trip
A group of friends and I took our families to Falls of the Ohio State Park in Clarksville. We explored the museum (updated since writing this post), watched the movie and adventured all over the state park area. Then, we followed our visit with a great meal at Buckheads Moutain Grill in Jeffersonville.
Please check what is open for 2020 spring/summer before heading out!
When you arrive at Falls of the Ohio State Park (destination information HERE), you can simply visit the outdoor aspects of the park or you can go to the museum as well. If you don't go to the museum, there is a $2 parking fee that is on an honor system so bring some single dollars to pay for that. If you do visit the museum, you can take the parking stub into the museum and turn it in with your admission and it is included in your admission. We went to the museum, which was $5 for me and $2 for each of my children. Very affordable!
The museum, or Interpretive Center, was full of history from the Falls of the Ohio area. It has over 100 different exhibits and it was a great size for younger kids. It has a small learn and play area for small children with coloring and toys. We also liked the wildlife viewing area where we sat and played "I spy" to spot the many birds flying about. This museum is great for elementary and middle school students who are curious to learn about the history of our area. They also show a short 15 minute movie about how the Falls of the Ohio was formed and I found this to be very well-made, interesting and entertaining. Definitely for people of all ages. Also, make sure when you check in, you get the educational materials. They will give the children learning documents to use in the museum and fossil identification sheets for when you are outside!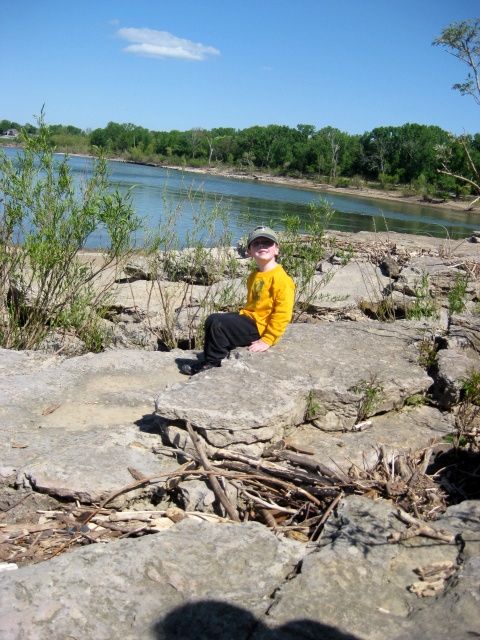 We spent about 1 hour in the museum and then headed outside. Be sure to bring a camera, there are many photo opportunities. There are stairs part of the way down to the rocky beds by the river but then it's some climbing and rocks. Wear supportive shoes and sun screen/hats! We had such a great time! It was one of my favorite day trips with my kids and our friends. My really enjoyed being an explorer and discovering hidden coves and pathways. My daughter really got excited about spotting the fossils and for a 3 year old, I was really impressed with how much she learned during our trip. We went down by the river on the rocks, up into the wooded area and headed west to go back down again to the bottom where we found a perfect spot to rest, have a drink and snack. There was a natural cave formed that the kids crawled through, sand to dig in and fish to watch jumping out of the water.
After a few hours, we made our way back to where the kids can tackle huge piles of old shale and take home a piece. You are not permitted to take anything from the fossil beds. Then, we headed to lunch, even though there was more of the park to be explored. We will have to go back!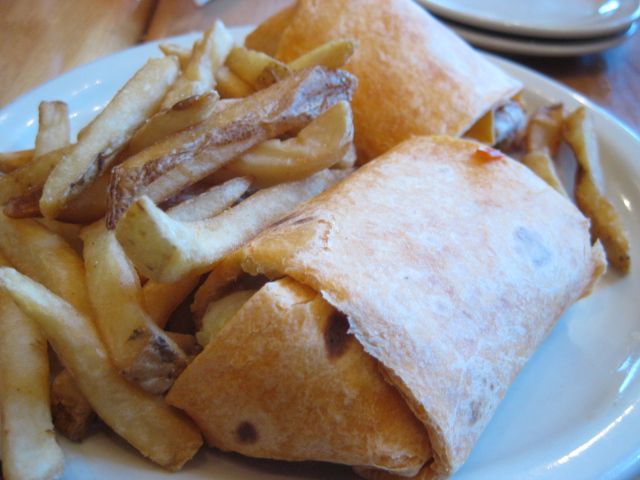 Just down the road, we stop to eat at Buckhead Mountain Grill. Normally, I would not eat a big lunch out but since we were with friends and this restaurant had an excellent view of Louisville over the Ohio River, we decided it was a great way to end out day trip. The staff was very accommodating to our large group and we had a big circular booth and a table. They provided coloring pages for the kids and we all ordered drinks, appetizers and our meal. They served us rolls while we waited for our food and they were ridiculously good, I love bread!
I liked that the kids meal had a variety of options for meals and sides for the kids. My friend insisted I try something with ranch dressing, swearing they have the best around and so I chose a wrap from their menu with the dressing and it was indeed very very good. My daughter didn't eat much of her grilled cheese, it was a little too crisp for her liking but my son ate his chicken well. Overall, we had a nice meal with plenty of refilled beverages. It was pricey for lunch and more of what I would spend on a dinner meal, but that being said, I didn't eat dinner that night since I was still so full from my tasty lunch! Note, you can eat outside at this Buckhead location and it is right on the river making for a beautiful evening view if you ate their dinner.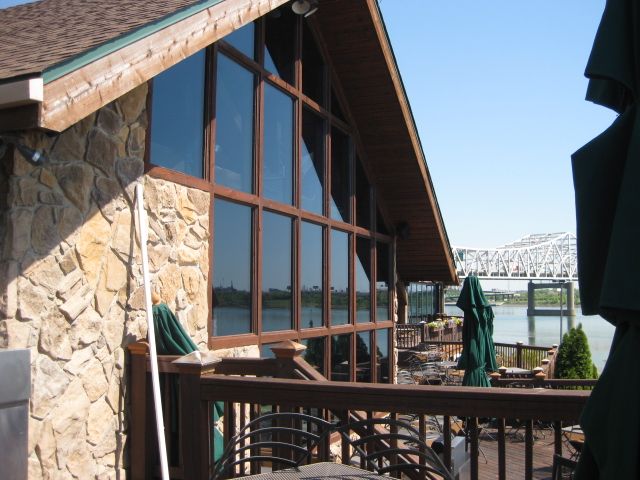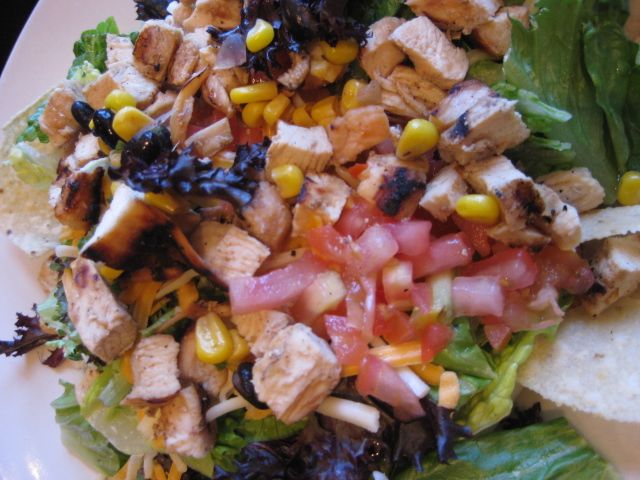 You don't have to go far to feel like you got away. We spent an entire morning and half an afternoon in Clarksville/Jeffersonville and my kids and I drove home thinking we had a big day trip exploration. And, there are so many other things we can do to tie in another trip to Falls of the Ohio. Head to one of their special events, follow it by ice cream Widows Walk (our review HERE) and play at the park nearby, head there on a Friday and grab a bite to eat to take with us to the Jeffersonville Riverstage for a concert (our review HERE). I bet you can come up with your own great day trip tour too!
Stephanie