Family Day Trip or Weekend Getaway to Bowling Green, KY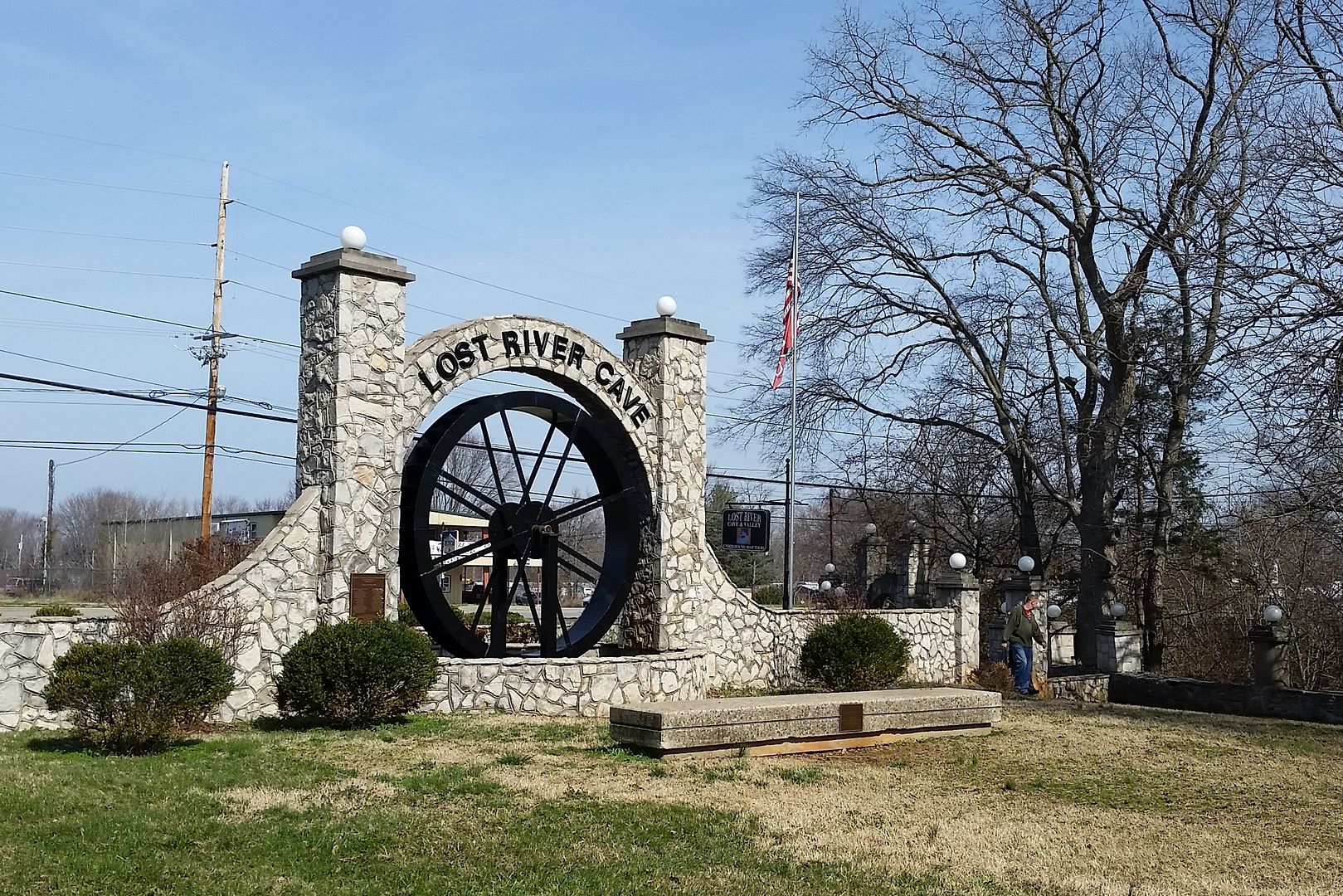 We recently took a family trip to Bowling Green Kentucky. It's only about 2 hours south of Louisville, and we were amazed at how many great things there are to do there! Here's a list of things to see with some commentary on what we liked and recommend: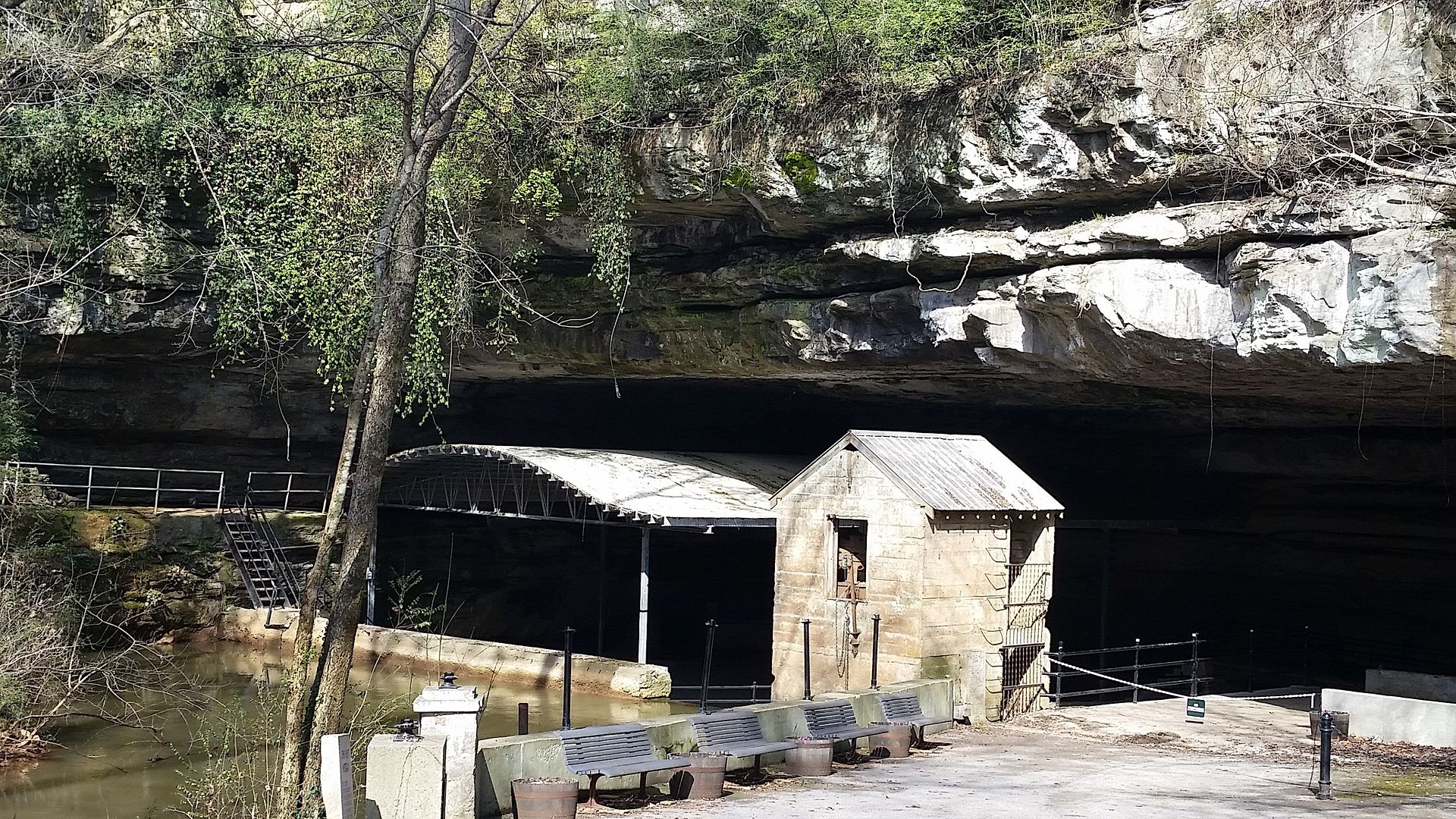 Lost River Cave– This is best to see early in the day, but not after bad rains or flooding – the cavern boat tours fill up fast, and don't happen when the water level is too high. There is a lot more than just the cave to see here. The cave boat tour, a nature exploration area, treasure mining, nature trails, a large gift shop, butterfly habitat, nature trading post, as well as kayak rentals for the cave, birthday parties, and more programs for kids. What I like most, is that the hiking trails and things to see on them are free, and you can bring your lunch and eat in the picnic area, making the visit inexpensive. Dogs and bicycles are allowed on the trails, but not the boat. There are nice, clean bathrooms inside, as well as doggie stations. The boat tour costs $5-$17 per person depending on age, and is about 45 minutes long. It's about 57 degrees in the cave year round, so dress accordingly for the tour.
The Historic Railpark and Train Museum– A smaller museum (it has plans for growth), but has some neat train cars to see. There are several rail cars to see including a dinner car, sleeper car, presidential car, mail car (1 of only 2 left in the country), a caboose car and more. There is a lot of history, a model train area, and movies. Depending on how interested you are in trains and history, you could spend anywhere from 2 hours to half a day there. Kids under 5 are free, Adults $12, kids $6.
National Corvette Museum– This may not be for non-car lovers. If you're interested in cars, especially Corvettes, I recommend you tour the Corvette plant across the street BEFORE the museum. For kids, there is a small play area, a pretend car to work on, and a good café and gift shop…and of course Corvettes. The infamous sink hole is now filled in, but you can view some of the cars that were damaged. I've been told that's it's best for kids over age 6, but it depends on how much your child likes cars. The museum can take anywhere from 1 hour to an all day affair if you're really a fanatic. Most recommend 2 hours for the museum. Kids under 6 are free, Family rate $25, or $5 for kids, $10 adults.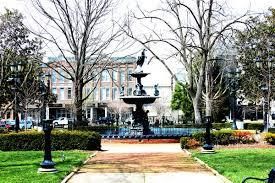 Fountain Square Park– This beautiful green space is surrounded by restored historic buildings and cute shops. You can sit on a bench and people watch, or get something to eat or buy for a souvenir of your trip. It is host to summer concerts, parades, arts and crafts shows and many other festivals and events throughout the year. Check out the website for events going on during your visit.
Restaurants:
Chaney's Dairy Barn– Chaney's was a struggling dairy barn that began selling their own homemade ice cream and became a HUGE success. They later started selling all natural milk from their own Jersey cows as well as a lunch and dinner restaurant 7 days a week. They sell sandwiches, soups, burgers, and salads, as well as sundaes, milkshakes, and over 30 delicious ice cream flavors. I highly recommend the Moo Pie – a skillet of chocolate chip cookie with a scoop of ice cream on top! Chaney's is great for the quality of their ice cream, but also because they have a playground for the kids (with shaded picnic tables nearby), good bathroom facilities, and you can even visit with the cows and calves. They have year round events including free outdoor movies, a corn maze in the fall, and breakfast with Santa. I haven't been to any of the events, but they sound great!
Double Dog Restaurant– This restaurant is delicious! It's a bit of a sports bar with a family atmosphere, and it has a great menu. Our appetizer nachos and kids' meals were served in dog bowls. My husband had a breakfast dog (eggs and bacon on a hot dog), and I had a buffalo burger. We all loved our food!
Montana Grille– This restaurant is right down the road from Double Dogs. It's only open for dinner, except on Sundays when it is open for lunch and dinner. The atmosphere is great with logs, stone wood-burning fireplaces, elk head, and an old-time canoe on the walls.
Other Bowling Green attractions in the area we haven't visited yet:
Beech Bend Park & Splash Lagoon– Amusement park and water park. Free parking, sunscreen, and inner tubes. Open daily Memorial Day to early August. Weekends only in May and Sept.
Beech Bend Raceway– Drag racing on Sunday afternoons, Tuesday and Saturday nights March-November.
Corsair Distillery– Handcrafted spirits and whiskey. Tours and tastings for 21 & up Tues-Sat.
Kentucky Museum – Civil War, Duncan Hines, Quilt exhibits and more. (Sun 1-4pm, Mon-Sat 9-4)
Aviation Heritage Park– Memorial to aviators with ties to South Central Kentucky (FREE and open daily from dawn to dusk)
There are also lots of historical sites around Bowling Green to make your trip more educational. Here's a few of the highlights to look up and check out:
1921 Standard Oil Station

Boyce General Store

Riverview at Hobson Grove, Eloise B. Houchens Center

St Joseph Catholic Church

South Union Shaker Village
If you want to break up your trip, you can always stop by some of these attractions on the way down or back up:
By Guest Contributor: Caryn