Review of Juniper Hill Park Aquatic Center in Frankfort, KY
My kids and I checked out Juniper Hill Park Aquatic Center shortly after it opened last summer. It had only been open a few months when we went, and it was hopping! (Note, it is likely to be very busy on weekends!
We took a scenic drive from Middletown out through Shelbyville Road; we went through Simpsonville and Shelbyville (check out Shelby Family Fun!) and kept following U.S. 60 to Louisville Road. You basically take a left onto Louisville Road and you've arrived. It is the same drive you can take to get to the Salato Wildlife Center.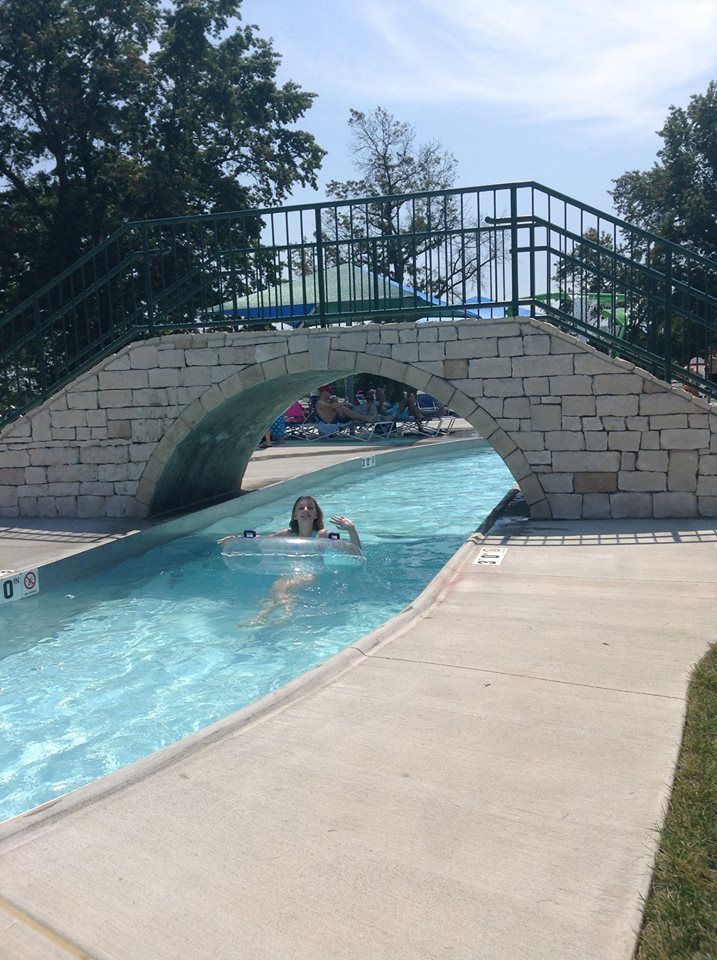 Our experience was really great; my kids and I all had a blast at the aquatic center! At the time we went, two water slides were still being installed and they are now complete. There are lots of age varieties/swim options including a zero depth entry pool, a diving pool, a regular swimming pool area, a splash park area, and a lazy river. There is also a park and a golf course located on the property. I have to say we got our money's worth in the lazy river alone! We spent most of our time here, and I got to read and work a little bit on a lounge chair (once some people vacated) under the huge covered umbrella area near the lazy river. I loved the options in the splash park area; it was full of things to do with water play and was really vibrant and colorful. There is also a another splash area for younger children that was enclosed with a fence, which I liked as well.
I also very much appreciated the number of lifeguards and staff that were stationed all over the center. It made me feel much more at ease knowing they were being very watchful. The concession stand was full of choices and we of course had to eat a snack because when my kids go anywhere it's snack time. They do not allow food or drinks of any kind to be brought inside. You could pack a cooler though and eat outside the gates if you wanted to, there were plenty of places around to find a seat if you want to save money and pack a picnic. The prices at the concession stand were very affordable though, in my opinion. The only downside I saw was that the restrooms were just okay. there was some water in the floor and the toilets were a little dirty. They have lockers available for rent. Be prepared for it to be very crowded especially on a weekend. We went on a Sunday and there were no chairs to be found to put any of our towels or things. Chairs became more available as the afternoon went on. I ended up carrying my small drawstring bag with towels and flip flops with me the whole time. There is really only one covered area with shade, so be sure to pack plenty of sunscreen.
On the way back, we stopped at Clear Creek Park in Shelbyville to play a little! Make a pit stop in Shelby County and grab a bite to eat locally!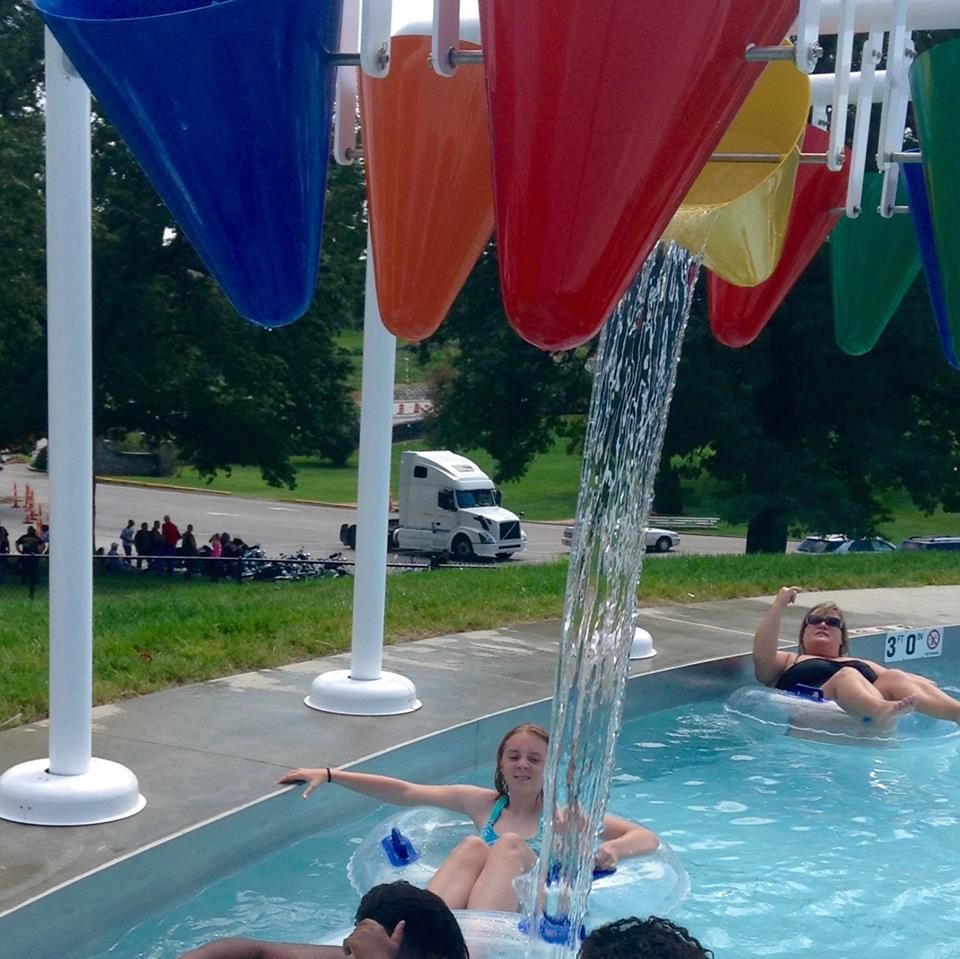 They are offering season passes for purchase. You can find the prices for season passes on the website under the Aquatic Center tab. The daily entry fees for the 2016 season are:
Children 2 and under enter Free
Children ages 3 to 10 enter for $4.00
Youth ages 11 to 17 enter for $5.00
Adults ages 18 to 59 enter for $6.00
Senior 60 and Over enter for $5.00
Twilight Rate – 4 pm to 7 pm – Half Price
Pool Hours:
Monday –Saturday 11:30 A.M. – 7:00 P.M.
Sunday 12:30 P.M. – 7:00 P.M
Juniper Hill Park Aquatic Center is located at 800 Louisville Road in Frankfort.
502-875-8579 or 502-352-2037
www.frankfortparksandrec.com
By guest contributor: Erin