Review of Fresh Thyme Farmer's Market in Louisville, KY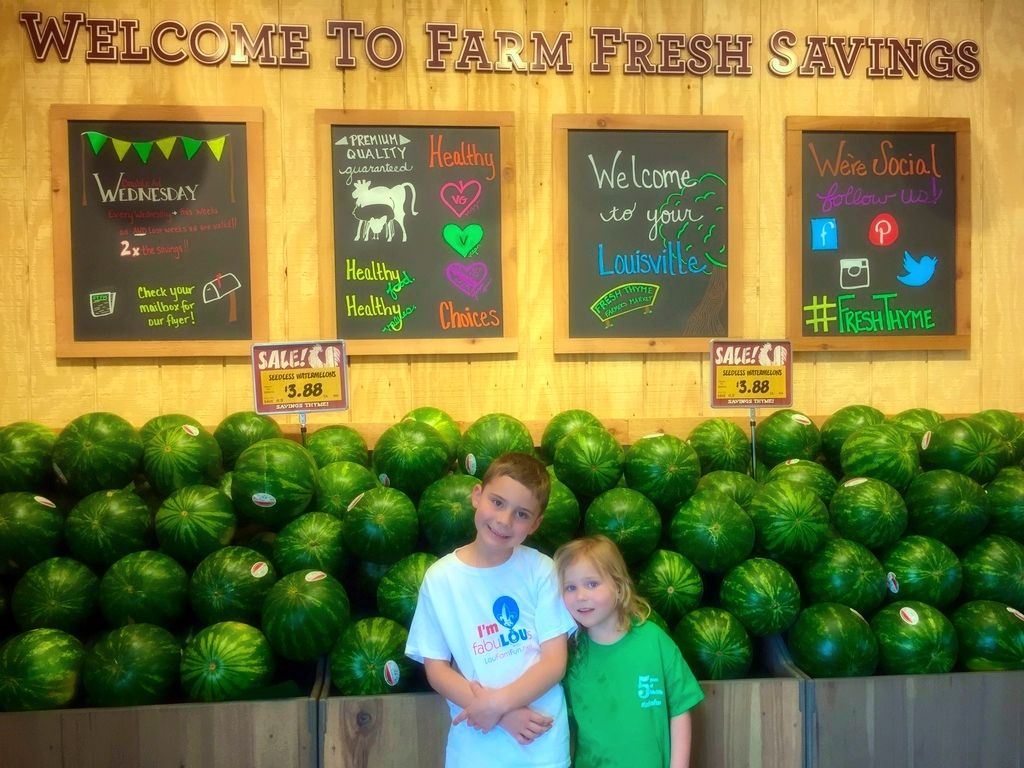 Fresh Thyme Farmers Market
is in Louisville! If you're looking for low grocery prices with a farmer's market feel and quality, then Fresh Thyme is the store for you. Fresh Thyme is located in St. Matthews at 4301 Shelbyville Road.
The layout is centered around a large fresh produce department. Wait until you see the vibrant fruit and vegetable colors and low prices! Many of the produce items are locally grown and organic and priced lower than many other grocery stores. Double ad Wednesday offers customers two times the savings!
There's plenty more to see around the produce section, but you'll never feel too overwhelmed in the store. Shoppers can find freshly flown-in seafood, hormone-free meat, natural beauty products, earth-friendly cleaning supplies, gluten and dairy-free options, alcohol and so many more natural food and product options. Many of the items can be bought in bulk, too. The store offers several product varieties and brands, setting itself apart from other natural food stores.
The fragrant bakery goods, warm pizza and fresh sushi will all catch your eye and nose! If you don't want pizza or the salad bar, there is a large selection of ready-to-eat healthy meals in a variety of sizes. You can pick something up for lunch for yourself or pick something up for the entire family for dinner.
Each Fresh Thyme store has a Giving Tree. Every time you shop at Fresh Thyme you can visit the Giving Tree board to see which local organizations they're supporting with in-kind donations and fundraising events. At the grand-opening the store was already helping Dare to Care and local schools in the community. You can pick up a donation request form in the store to request product donations for your local not-for-profit organization!
Check out Louisville's newest grocery filled with fresh and natural choices and smiling faces! Have fun making your own almond butter, let the kids weigh some fruit and push it around in one of the kid carts, splurge on some seriously fresh and the softest gummy bears you have ever tasted or pick up a delicious dinner for the family! Follow Fresh Thyme on
Facebook
for great deals and offers.
By Guest Contributor: Nicolle