Review of Sweet n Swirly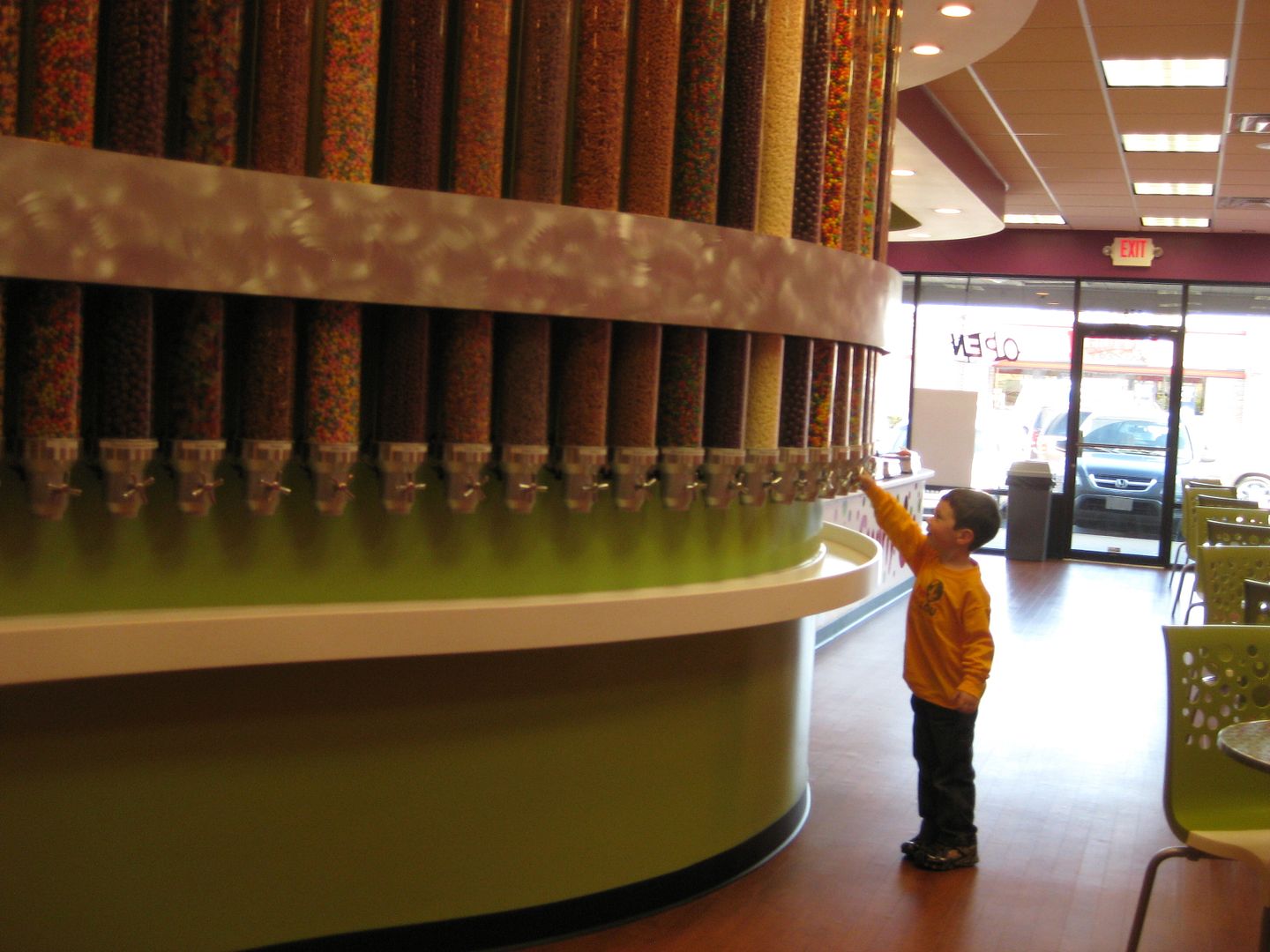 Recently, I took my kids to Sweet n Swirly right off of the Breckenridge exit of 264 in the Dupont area. It was really easy to find as it is right between Qdoba and McAlisters. We got there right when it opened at 11am and it was not crowded.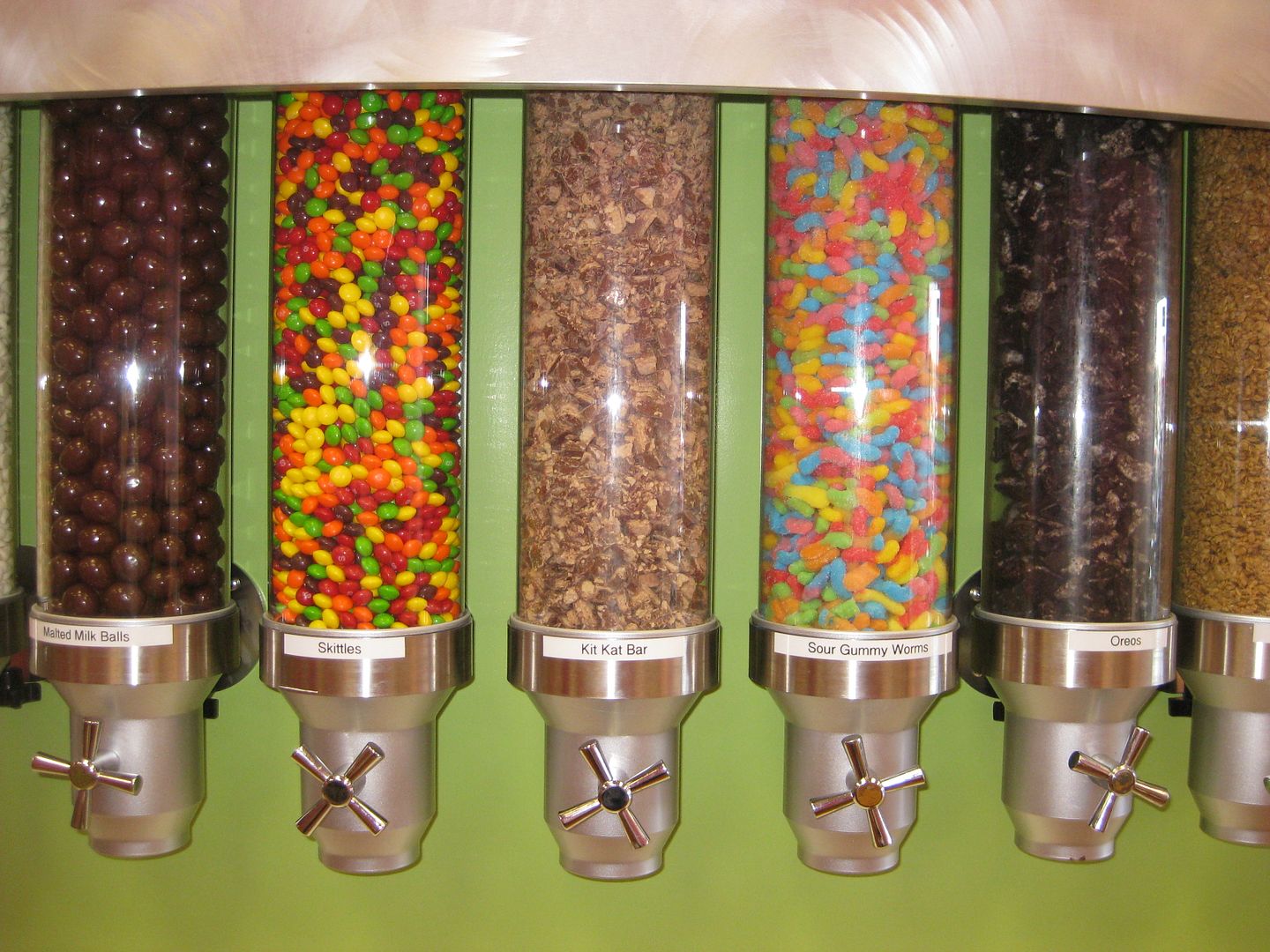 My kids immediately stood in awe of the canisters of toppings that went all the way to the ceiling. Then, they took off to check them out. "I want this one and this one and this one, no! This one!" They were all about this concept, it was their first time at a frozen yogurt shop where you get your toppings.
One of the owners helped them explore the flavors and walked us through what to do. He gave the kids some little samples. They had 12 flavors of frozen yogurt, most of which were non-fat, 1 was no-sugar added and they had a great variety. We got some strawberry, some cake batter and I had to try a combination of peanut butter and chocolate. The machines are pressurized so if you have little ones, I would recommend helping them or doing this for them since it can come out quick!!
Then, we went to the toppings. There were at least a dozen canisters that went high to the ceiling and make the whole place just so much fun! I encouraged my kids to browse and pick one or two. I helped them twist them just a little so the toppings would drop modestly. The kids opted for Reese's pieces, pretzel crumbles and gummy worms. I got some assorted chocolate candies because I know the more chocolate, the better! Then, we went to the "buffet" are where they had fruit and other toppings that was better for scooping than the canisters. We got some sprinkles and my son got some strawberries. Everything was clean and fresh, in fact I saw the girl cutting those strawberries when we got there! I added hot fudge to mine, of course, but they also had chocolate and caramel syrup and warm peanut butter!
Mine weighed in to cost a little over $4 and with the kids having a little less, the whole family enjoyed the treats for under $10. It's really not just about the dessert, but the experience. They told me that they change up the toppings and flavors to keep things different or feature seasonal flavors.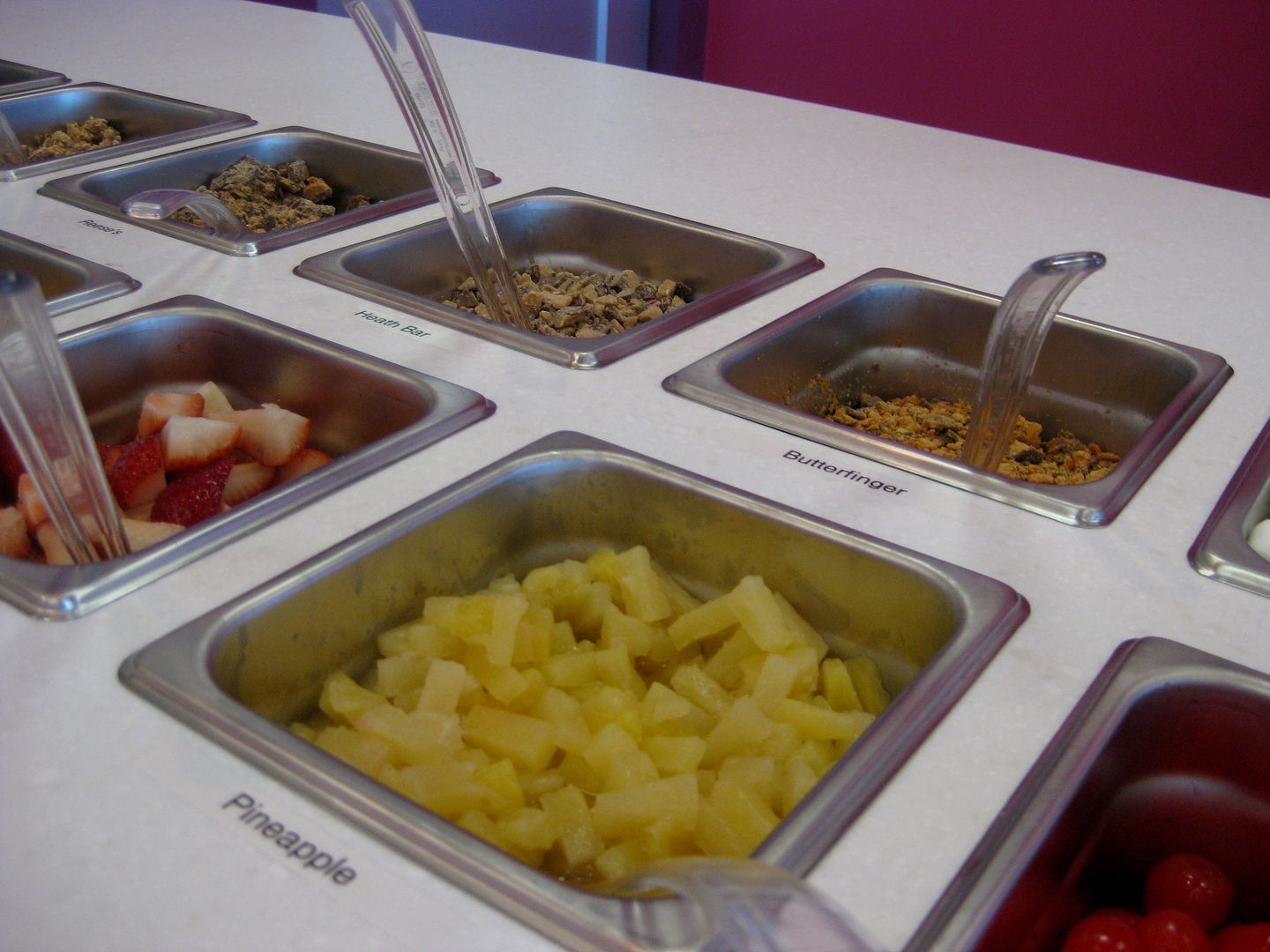 The store was cheerfully decorated and they had high chairs for the itty-bitty children. It was beyond clean, it was immaculate, as were the restrooms.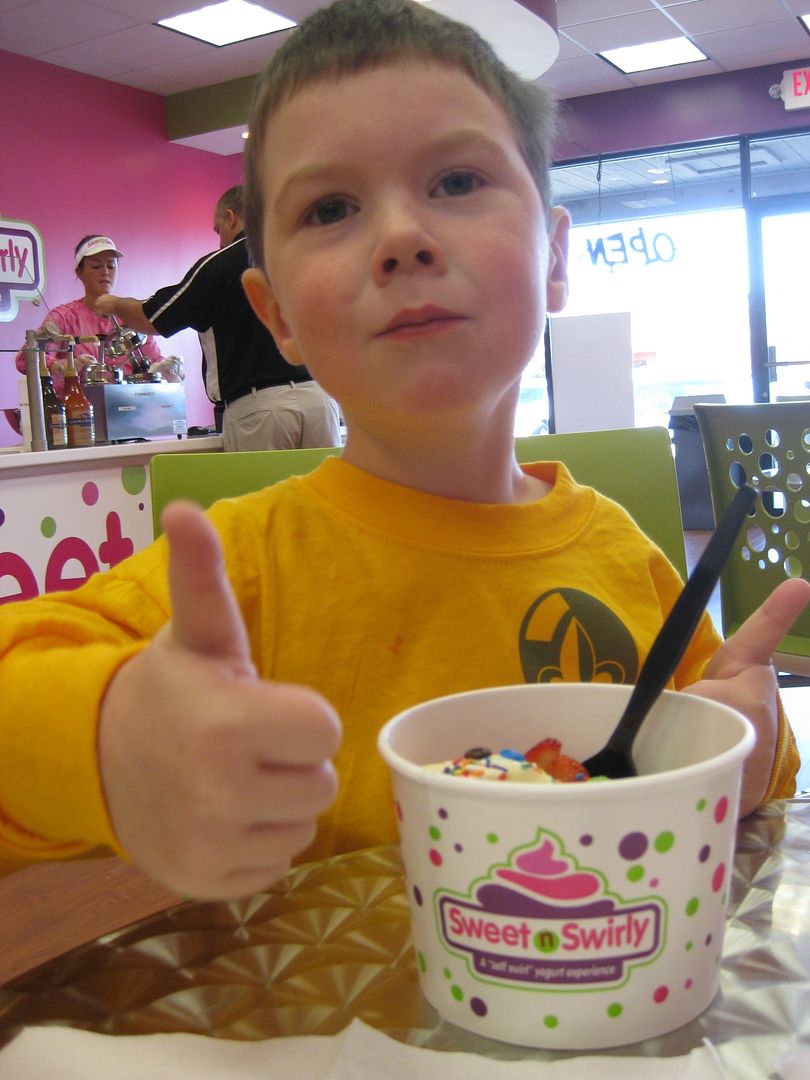 You can go and enjoy a treat there and spend as little or as much as you want since it is by weight. And, although it is not calorie free, you can feel a little less guilty about it since there are non-fat and no-sugar-added options. Clearly, topping my non-fat yogurt with Reese's wasn't helping me, but there are fruits and nuts that you can top your dessert with to keep it nice and healthy. They have the nutrition information listed right there on a poster in case you are wondering about an ingredient or allergies.
Try it soon, we will be back. They also have fundraising nights so if you are part of a local group that needs something new to try for fundraising, they give 35% to your organization on those nights! They also have a Clarksville location.
Take a peak in the store with this video:

Stephanie