Review of Qiqi's Children's Parties – Mommy & Me Tea Party
My daughter and I went to a Mommy & Me Tea Party at Qiqi's Children's Parties on a Sunday morning. There were 3 other moms with their daughters and it was 2 hours of really great quality time with my girl!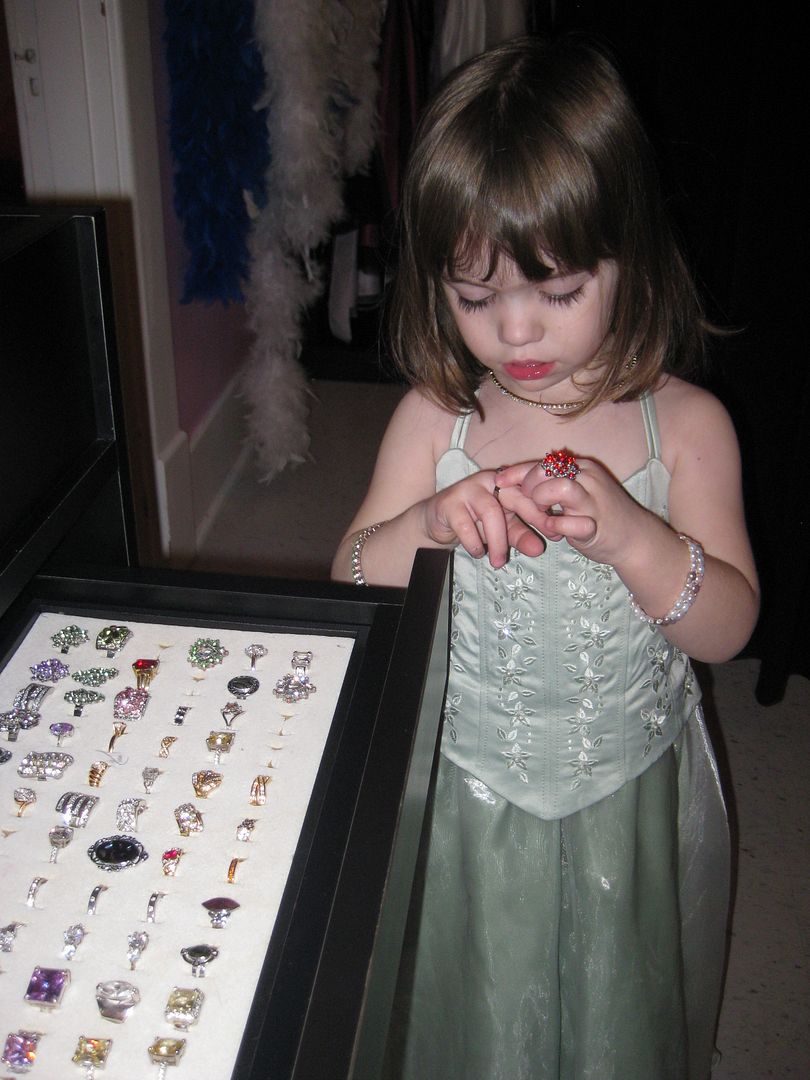 When we arrived, the owner welcomed us and quickly showed us where to get started and put our things. First, we started with dress-up. Qiqi's has an adorable room for dress up, with privacy for changing available. The room immediately got my little girl in the mood to get dolled up. She looked at a few dresses and chose a green one. Next, she selected some sparkly red shoes. After I got her changed and she pranced about in her dress, we went over to the jewelry and she touched just about every item, finally settling on a ring for each hand, a bracelet for each arm and a necklace.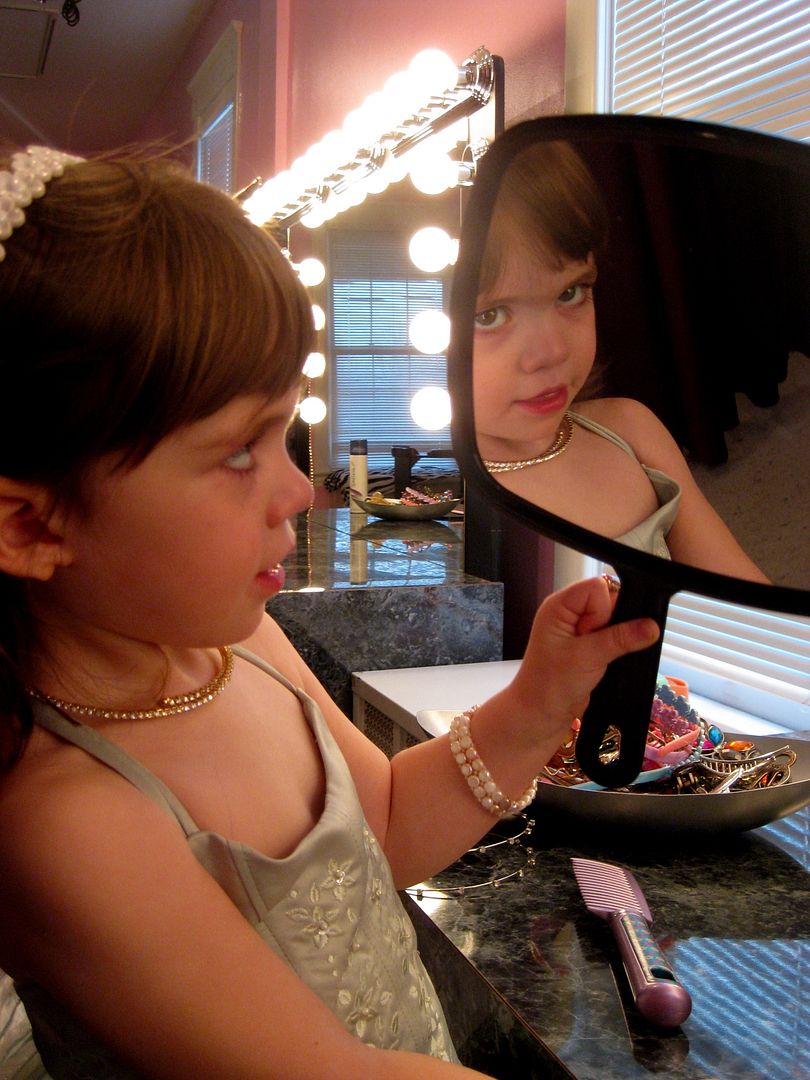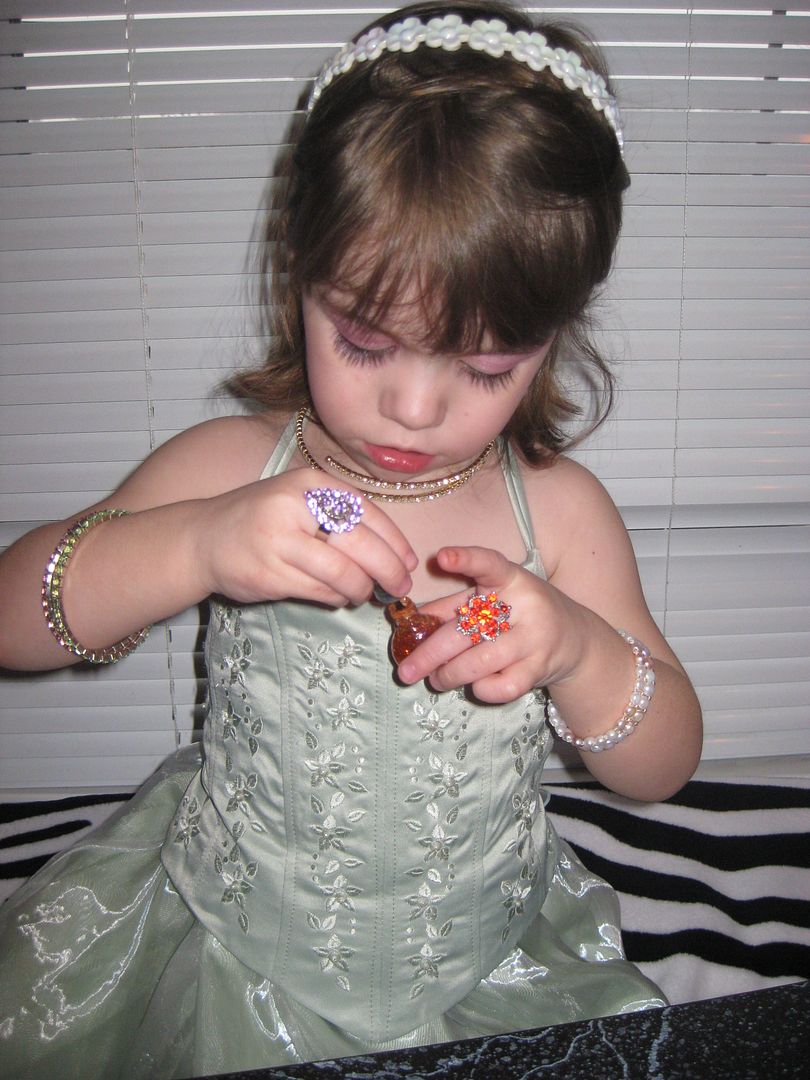 Make-up was next. Qiqi's had a nice basic selection of tasteful make-up. There were warmed wipes for cleaning faces first or dabbing a little here and there. My daughter got such a kick out of all of the brushes and putting on her blush. I gave her a little bit of pink eye shadow and she put on some pink blush. She loved being up in the stool, looking in the mirror with the bright lights and just playing with everything. I grinned from ear to ear at her cuteness. Then, she chose a headband out of the basket of accessories and she was dressed for the party! But wait! Nails! This was her absolute favorite. I never let her paint her own nails at home since she gets the polish everywhere. But, the owner let us know that the special nail polish they have is completely washable so I let her have a ball. She painted each finger at least 5 times!!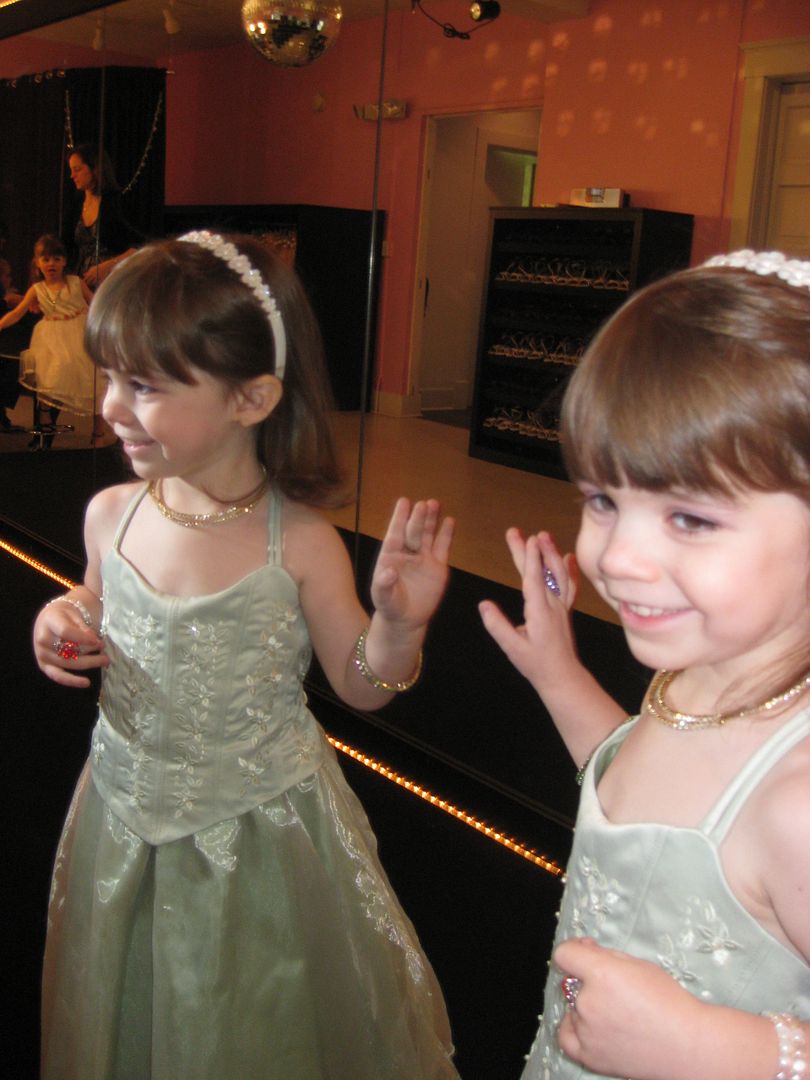 The entire time, there was fun music playing and everyone was giggling and taking pictures. After painting her nails 752 times, my daughter got up on the little stage and walked back and forth over and over just grinning at herself in the mirror. It was adorable. She has an older brother, wears hand-me-down sports PJS and I don't usually dress her very frilly or make a big deal out of her hair, so she knew this was special and she ate it up.
After dress-up, the owner escorted the families upstairs to make bead bracelets. The room was so cute with lots of beads set out. The strings were ready to go and the owner gave us some guidelines and both my daughter and I got to make one. My little girl went all about and took a bead out of every box! We put them on the strings together and I she helped me pick out my beads and string them as well. We left the beads there and read some books and played with the dolls in the room. The owner measured them and planned to tie them together while we had our tea party.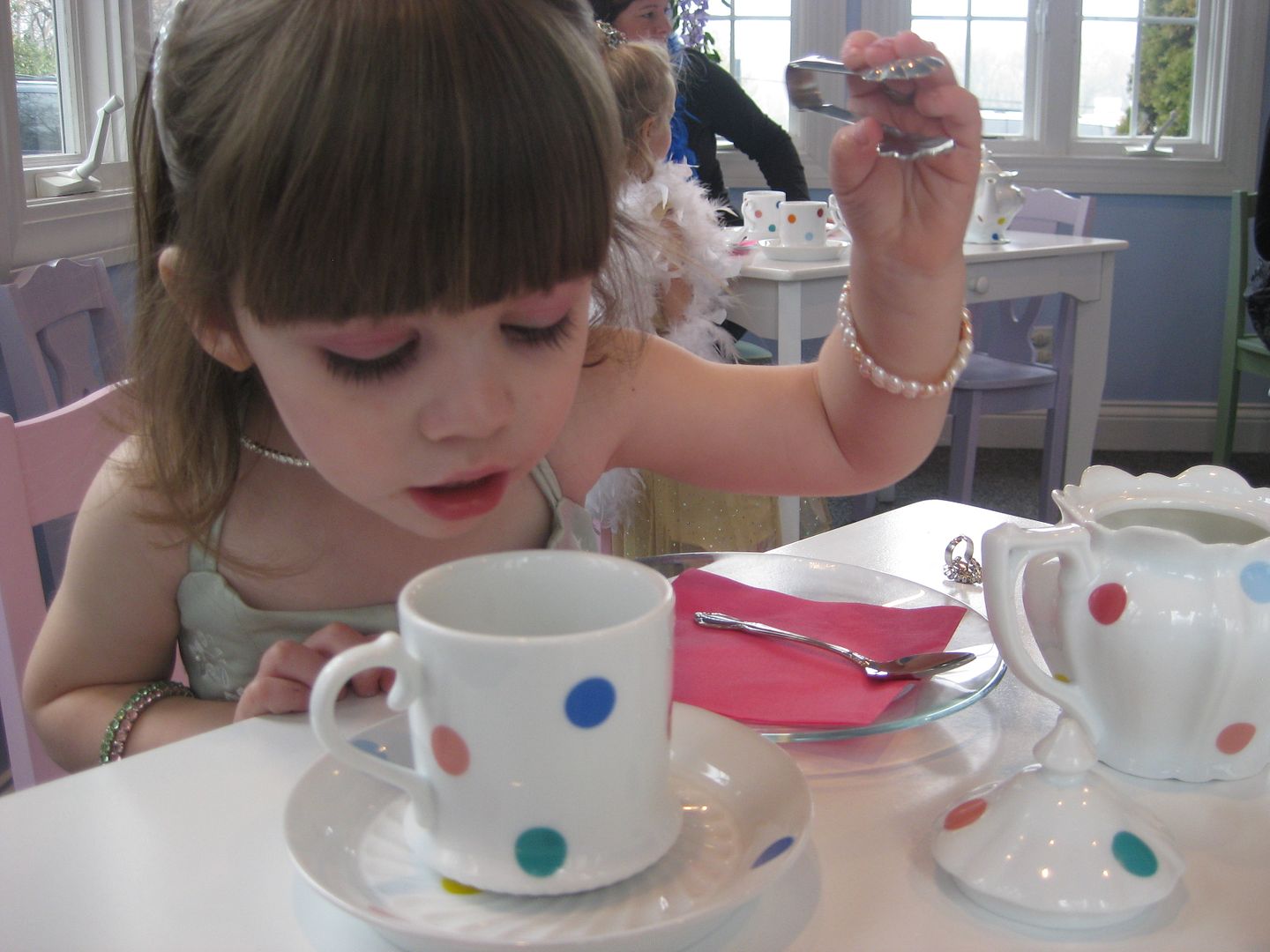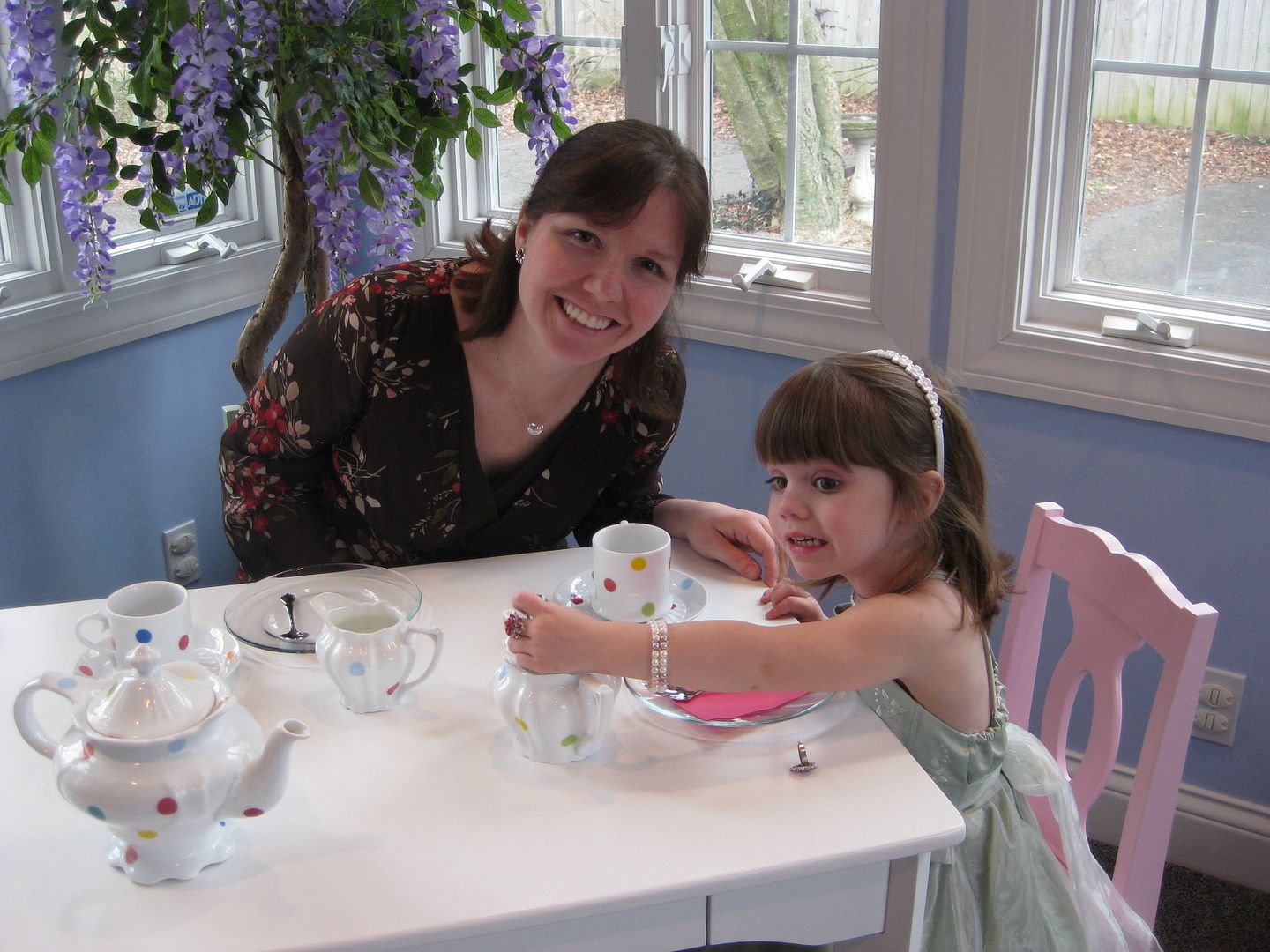 When everyone was finished, we headed back downstairs to an adorable sun room. Each mom and daughter got a little table to sit at set with tea cups, plates and fixings for a tea party! The owner came in and told everyone about the drink options and snacks and she poured the tea. My daughter grabbed the lumps of sugar with the biggest smile across her face and poured the milk in my coffee. We took our plates to the cute snack display. They had little finger sandwiches cut in shapes, cookies and cakes. It was all really simple but so well done. We sat and chatted, enjoyed our treats and my daughter placed lump after lump after lump of sugar in her tea! During the tea party, the owner came back with the bracelets all ready and gave them to each of us and thanked us for coming. We went back to the changing area and put everything back.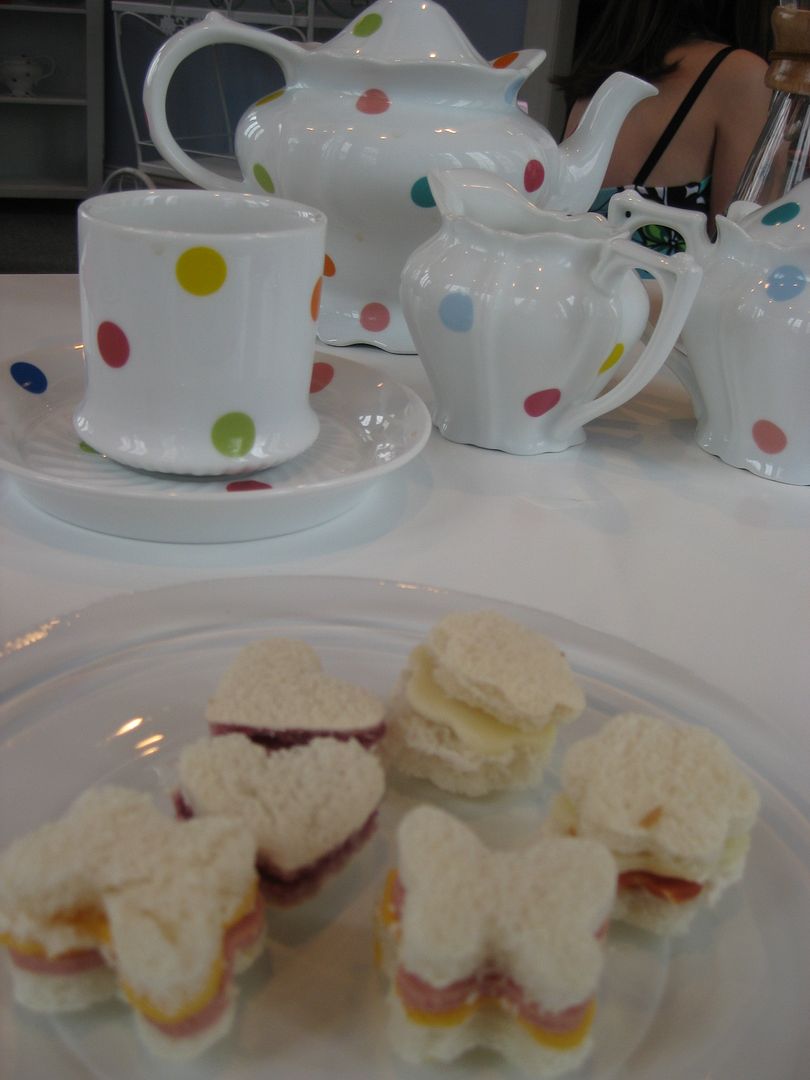 This was such a special morning to spend with my daughter with no distractions, just her and I being "girly." It was organized, professional, clean and age-appropriate. I think this would be so much fun for a grandmother to do with her granddaughter too! Definitely check out Qiqi's Children's Parties website for more details. They have Mommy & Me Days at various times throughout the week!
Stephanie