Review of University of Louisville Baseball Game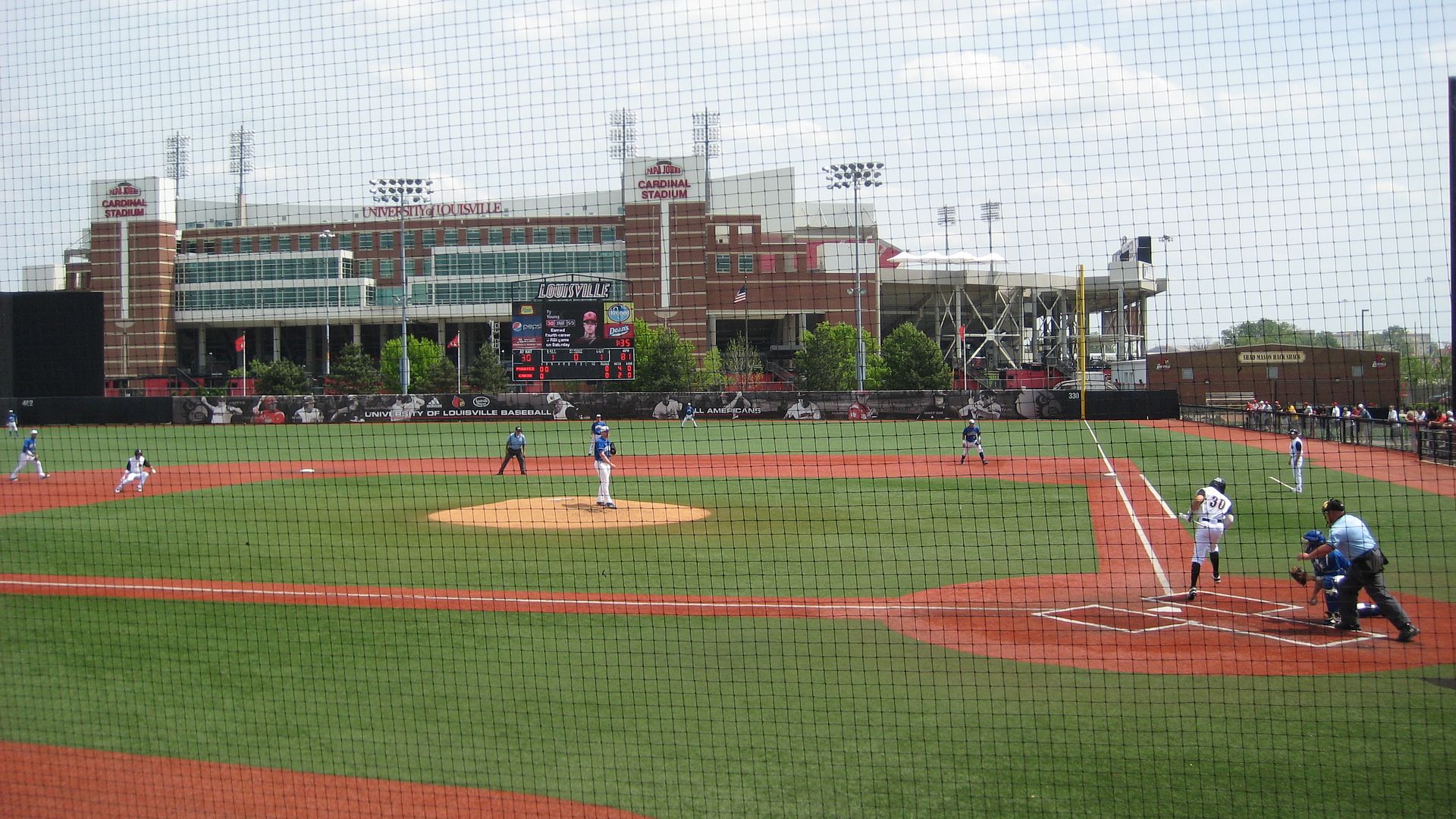 Always happy to find wholesome and affordable family fun, my family and I recently attended a free University of Louisville baseball game at Jim Patterson Stadium. They have various promotional themes and every Sunday home game is Dr. Bizer's Vision World Family Fun Day. The web description reads that they feature inflatables, have select players signing autographs on the field, that kids can run the bases after the game, and they sell a special family meal deal, as well as other entertainment and activities. It was a gorgeous outside and we had the afternoon free, so we were happy to have a great day to go.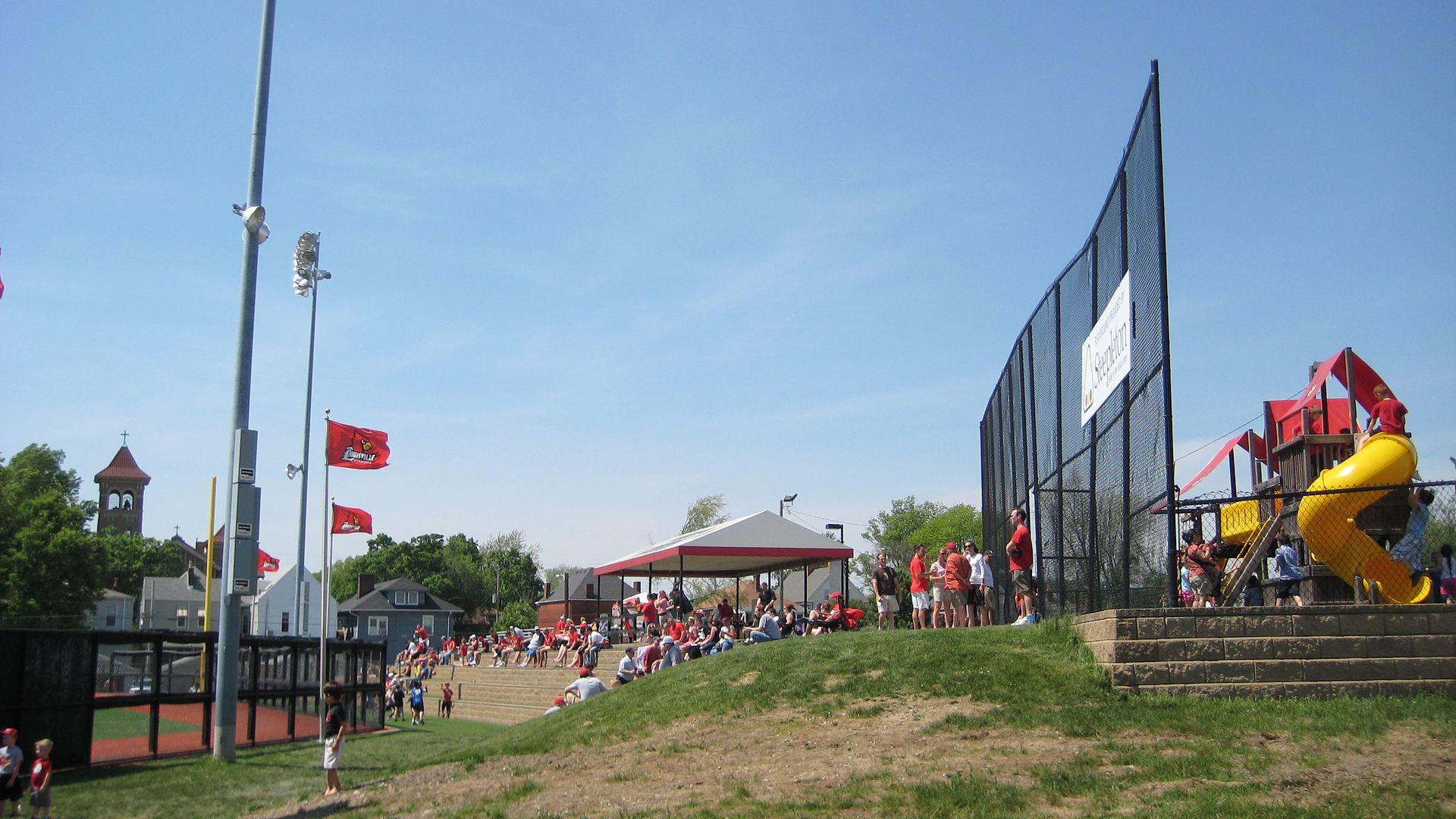 The baseball stadium is on the corner of 3rd and Central, just behind Papa John Cardinal Stadium. I was relieved that parking was available right next to the stadium since it was a Sunday. With no tickets or fees to worry about, we just strolled right in and purchased the family meal deal right away, also without any wait. For $20 we got four hot dogs, four 12oz. sodas, and a tub of popcorn- perfect for a small lunch and enough popcorn to snack on for a while. The drinks were small compared to the giant souvenir cups we saw, but it was just enough soda for us and we later rinsed them to refill with water.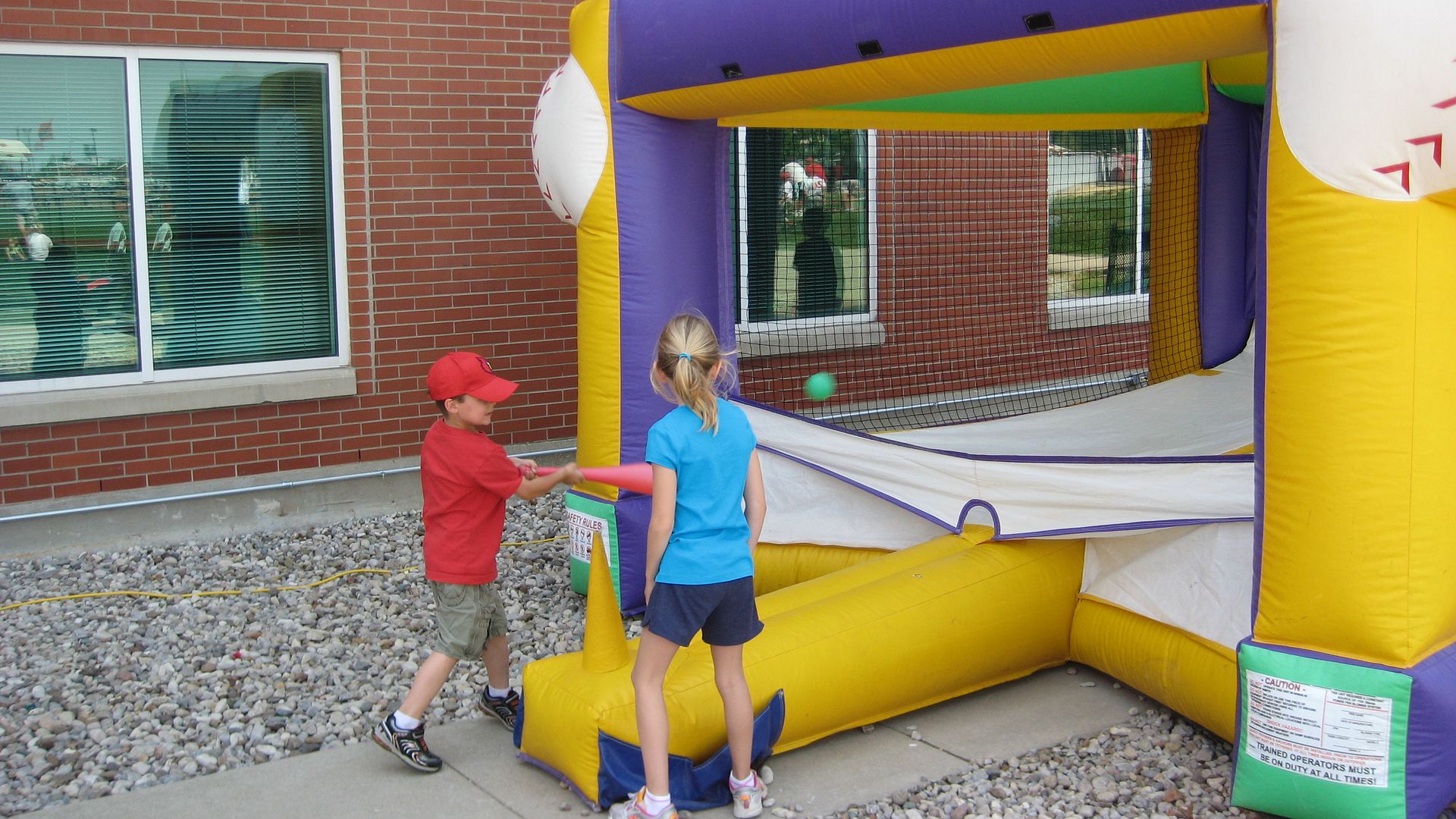 I noted other prices were reasonable enough for a ball park too for pretzels, Cracker Jacks, candy and more. They have dollar hot dogs on Tuesdays and dollar soda and coffee on Fridays. We saw a separate concession stand offering personal sized Papa John pizzas and an ice cream stand. We checked out the souvenir stand briefly too and prices seemed mostly comparable to what you'd expect at a ball park and not much more than in a specialty store.
We easily found four seats together not far from home plate with a great unobstructed view for my five year old. It was a nice sized crowd that had enough people to create a fun energy without feeling packed and the stadium had plenty of seats still available, even a few innings into the game. My son has been to one baseball game before so we knew he'd watch for a bit even after the food was gone, but then would want to get up to move around some. At the top of the fourth inning, he and I took a short walk around the concourse to the inflatable area behind first base.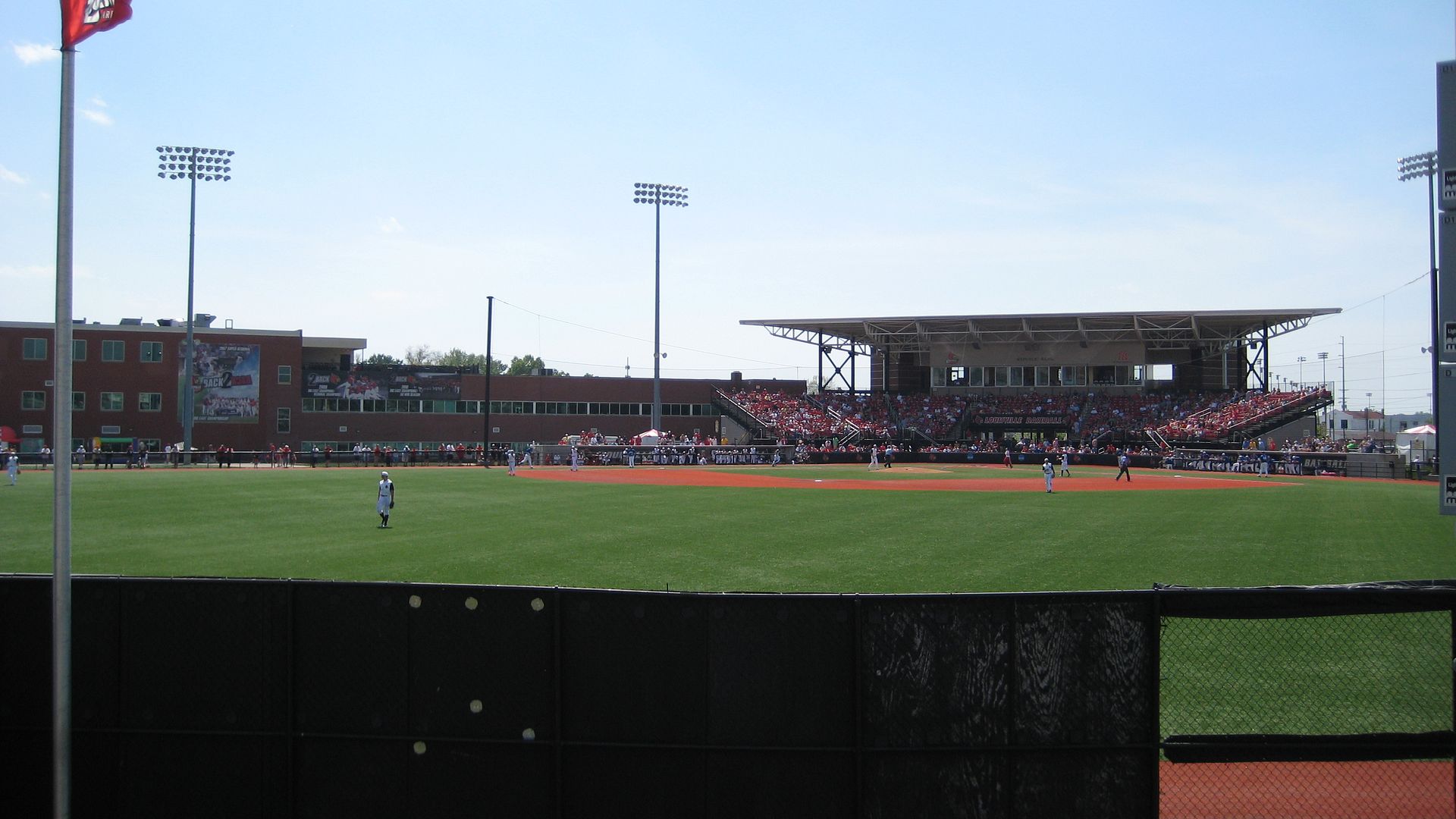 We could see from a distance that there were two inflatables and my son was excited to jump. He was a little disappointed when we got close up and saw they were not "jumpies" as the website described, but rather inflatable ball games. There was a little chaos about taking turns since no adult seemed to be manning the inflatables, but once he got a turn my son had fun using a whiffle bat to hit a plastic ball that was suspended on air, sort of like a tee ball. The other inflatable was a fast pitch game and he only tried it once before the line confusion started again. I suggested going to play on the cool looking playground rather than try to wait it out another time.
The playground behind third base (from
Steepleton
) was large, in good condition, and had plenty of ways to climb and move around. It is right next to a seating area, some of which is covered, so parents can monitor their kids while still enjoying the game. We noticed a concession stand nearby as well, which is also convenient for parents. The restrooms were a bit of a walk away at the front, so you might want to stop before heading out to the play area. We did and it was clean and well kept.
We heard a couple of different family activities happening on or next to the field, like a children's hula hoop contest and a quick Happy Birthday song to a fan. I was happy to see some other traditional ball park activities, like various fan contests, crowd clapping songs, and players being announced, as well as some free stuff, like peanuts, periodically being thrown into the crowd. While none of this was on the same scale as minor league games I've attended, it was still entertaining and engaging. The game moved slowly, even for baseball, so we ended up having to leave and did not get a chance to let our little guy run the bases at the end. I am sure it is a lot of fun for them to do that, so we'll try again another time and allow more time to be there or maybe even arrive later since a whole game can be a lot for a five year old, even with a great playground to pass some time.
Overall, this was a great family activity. You can't beat free and it is a perfect way to introduce young kids to baseball games. They can take a break by playing at the playground, and on Sundays, have fun with whatever inflatables are there. If they still cannot handle staying a whole game, you do not lose any money by heading out before it is over or coming late to begin with. Since the game begins at 1pm, you could easily eat lunch beforehand or just enjoy the flat price of the family meal deal. I can see the costs adding up quickly going a la carte or buying souvenirs, so you can make this a free, inexpensive, or big day out depending on your preference.
See the game by game promotions by clicking
HERE.
All games this season are free, except the April 24th game vs. Kentucky, which is $10 reserved seating to accommodate the high demand. Parking at the Stadium is only allowed on Saturdays and Sundays, so see parking directions
HERE
if you go another day. Hope your family has as much fun as we did!
By guest contributor: Angela