Review of YMCA of Greater Louisville
I have been a member of the YMCA of Greater Louisville since March of this year. We have been visiting the Oldham County branch the most but we also visit the Northeast branch. I get a sense that many of them are run the same way and have similar features. So far, our experiences over the past few months have been extremely positive.
We have really gotten to know the Kid's Club schedules at each location. When I need a break and feel like a good workout is in order, my kids and I head to the Y. And, my husband has really set into his weekly workout routine after work and on the weekend with the kids. Each of the locations are clean and attractive – welcoming. We have no problems parking and we are personally greeted by friendly people when we check in. They scan our card and check which family members are present.


Usually, I drop the kids off at the Kid's Club first. We sign them in, the staff member scans my card and the kids head back to play. Typically, there are a few staff members there and kids playing or coloring. They have indoor climbing and play structures, lots of toys and games and sometimes staff help out with some table activities like coloring. My kids play independently but there are areas for babies and areas for older kids. My kids look forward to playing at the Kid's Club.
Then, my husband and I head off to the locker rooms to lock up our items. We bring our own locks. There's always plenty of locker space and the bathrooms are very well kept. I also like that they have little stools for the kids to reach the sinks for when they come in with me, hair dryers for people that shower and lots of benches.
I have taken classes and worked out on my own in the wellness areas. There are so many classes to choose from. I did a core class for a while when the kids were in school. The instructor was friendly, aware of different ability levels and upbeat. I hope to get back into that routine when the kids go back to school. I also like just hitting the wellness center. The equipment options are plenty, especially at the Northeast Y, it's quite large. I love the theater style treadmills! You plug your headphones right into the treadmill and watch a little TV right in front of you. My workouts go by so fast! While I'm there, I always notice the staff walking around and chatting with people. And, members are really good about cleaning the equipment after use with the bottles and rags the Y keeps spread throughout the gym. My husband has been pleased with the free weight options and weight machines as well. I can really tell that he has been more relaxed because he gets in regular exercise time and since the kids like going to the play area, there's really no reason we can't go since we know we have the Y staff to watch the kids!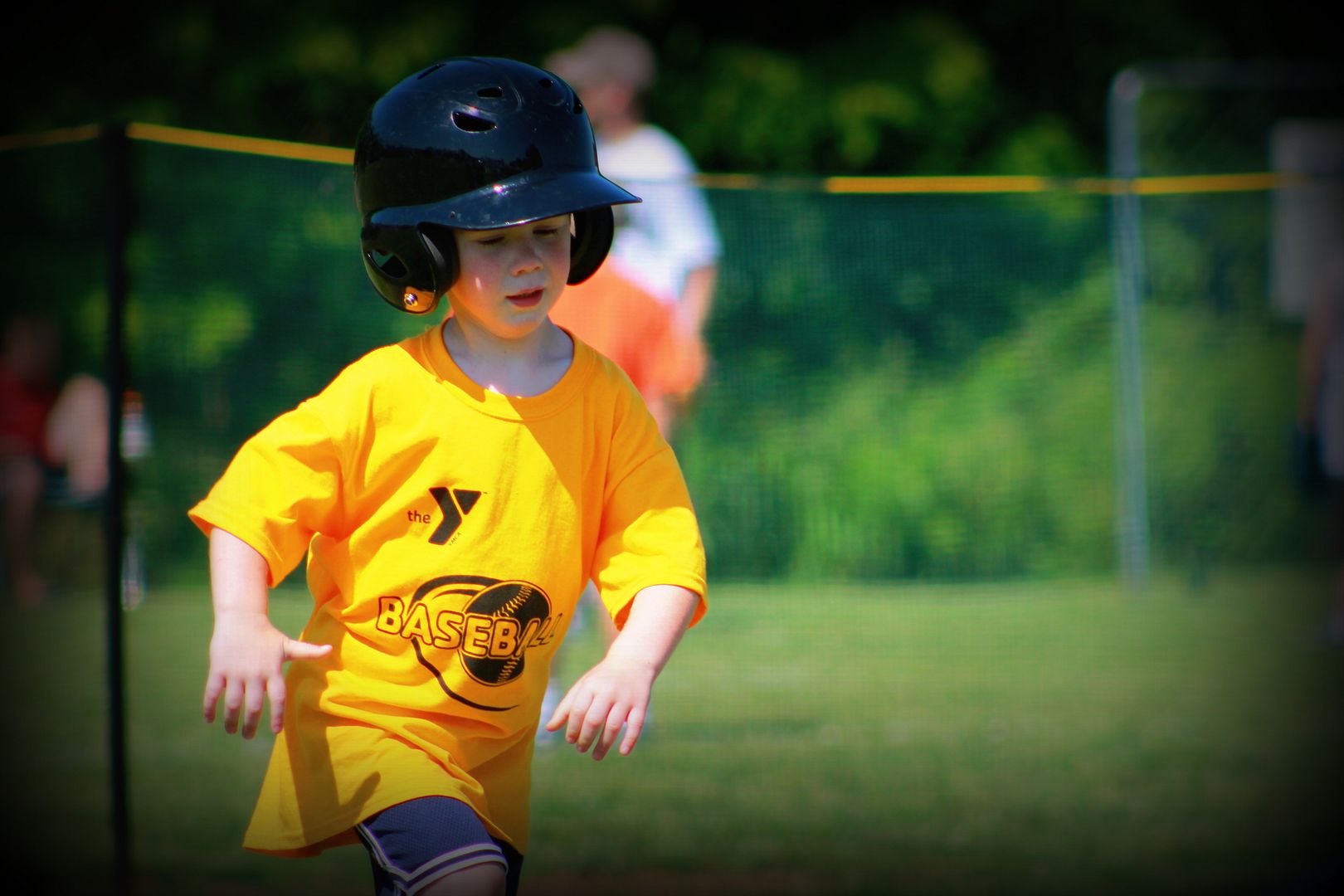 When we are finished, we pick up the kids and the staff scans our card again to make sure everything matches up. Sometimes, the kids and I hit the gym to just run around together and play basketball. Or, if it's during an open swim time, we jump into the indoor pool.
I am excited to bring my son to one of the evening programs they have! I saw a sign about it and it's for kindergarten and up and we can drop him off for some organized fun for a small fee. Really, the programming at the YMCA locations is endless. We even had a great season of t-ball for both kids! It's so nice to have a membership and feel welcome at a really family friendly place.
You can learn more about membership options HERE. They have plans for individuals and families as well as financial assistance programs.
Stephanie