Review Gattiland, Dixie Highway location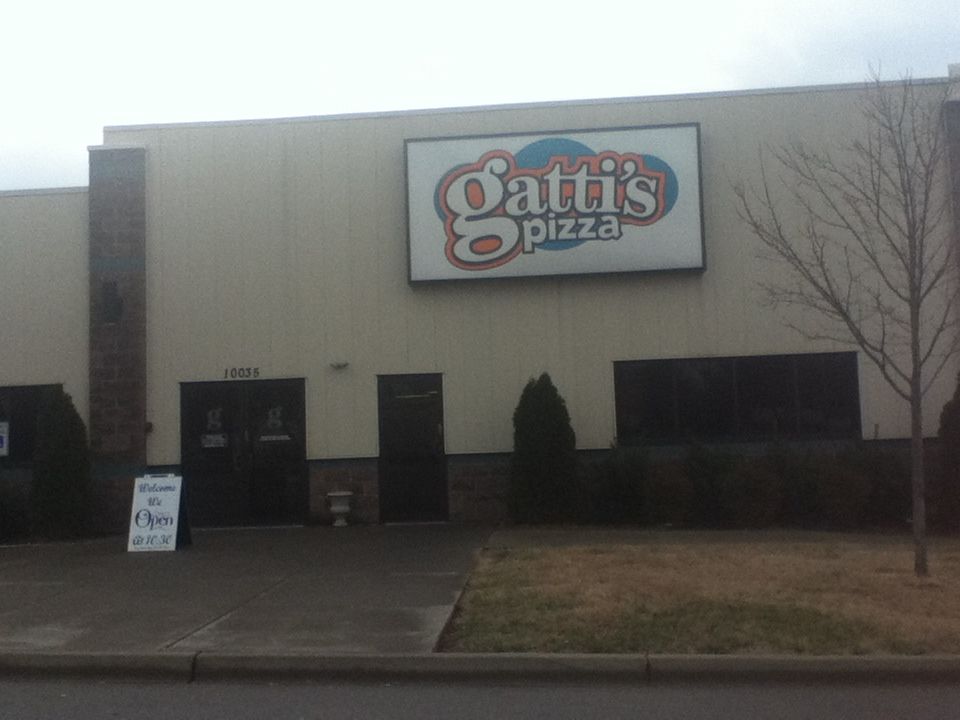 Recently, my kids and I decided to check out the Gattiland in Southwest Louisville. Everyone knows Gattiland: GAMES…LOUD GAMES…KIDS…LOUD KIDS…PRIZES…WHAT CAN I GET FOR 57 ½ TICKETS? PIZZA…ALL YOU CAN EAT, AND EAT,…AND EAT, AND…
I didn't expect too much difference at this Gattiland. We've been to the one at Westport Village and had the usual rousing good time. This is an older venue of the original Mr. Gatti's. This location is a Gatti's Pizza. A warning: I passed it up the first trip down Dixie Highway. The restaurant sits off of the road, behind a strip mall with a Little Caesar's. I called them to get more concrete directions and found it right away after talking to them. You should turn off of Dixie Highway by the Captain D's at the sign that says Valley Station Towne Center.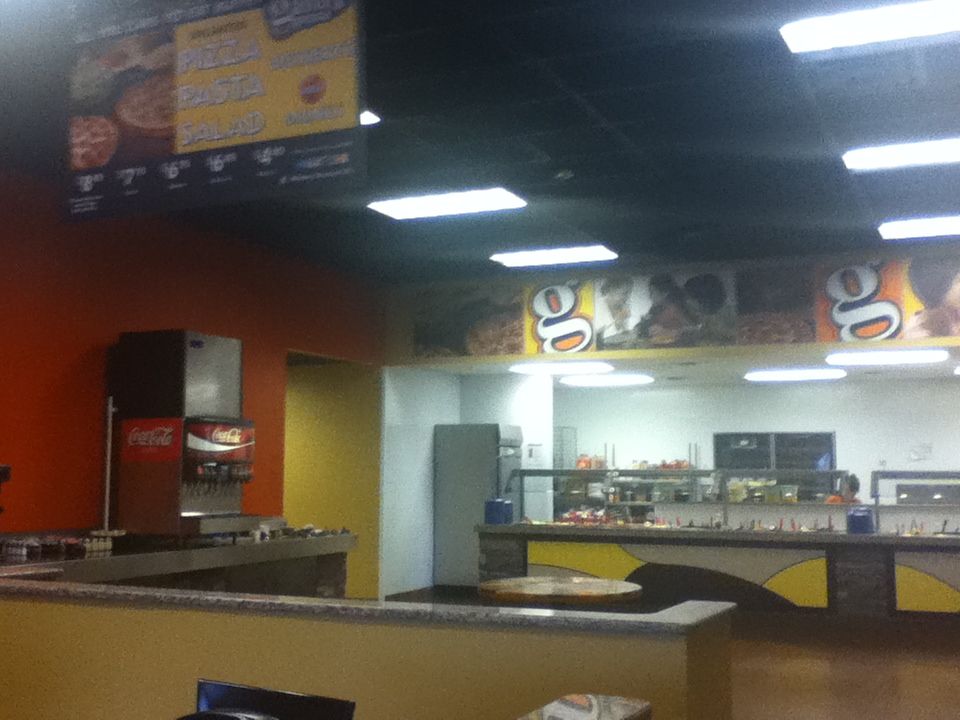 It does not have as much in terms of games and arcades like the Westport Village location. It is quite a bit older and smaller. It was not spotless in terms of cleanliness, but it was okay. The game room is much smaller, but has more games for a younger age range. They use a token system: $1 for 4 tokens, $5 for 20 tokens, and $10 for 40 tokens. You can use cash at the machine or buy tokens with a credit card at the ticket/prize counter. There are three dining rooms with themes running on the televisions: sports, news, and cartoons. It served the typical food you would expect: a pizza buffet, salad bar, but also had some options for younger kids including goldfish crackers, vanilla wafers, mac'n'cheese, applesauce, animal crackers, and pudding. Contrary to some comments I had read about this location, the staff was super nice and attentive. I was able to use my Seize the Deal with no problem and the server brought pizza right from the oven to our table.
The thing I like about Gattiland is I can always find some kind of coupon floating around that gets my kids in free, or gets one of us a free meal, or gets them some tokens to play the games. Check here for their ongoing coupons. You know Gattliand is on the LouFamFun Kid's Eat Free list and they have a discount offer on Dining Discoveries & More. And Gattiland is on the LouFamFun report card as incentives list.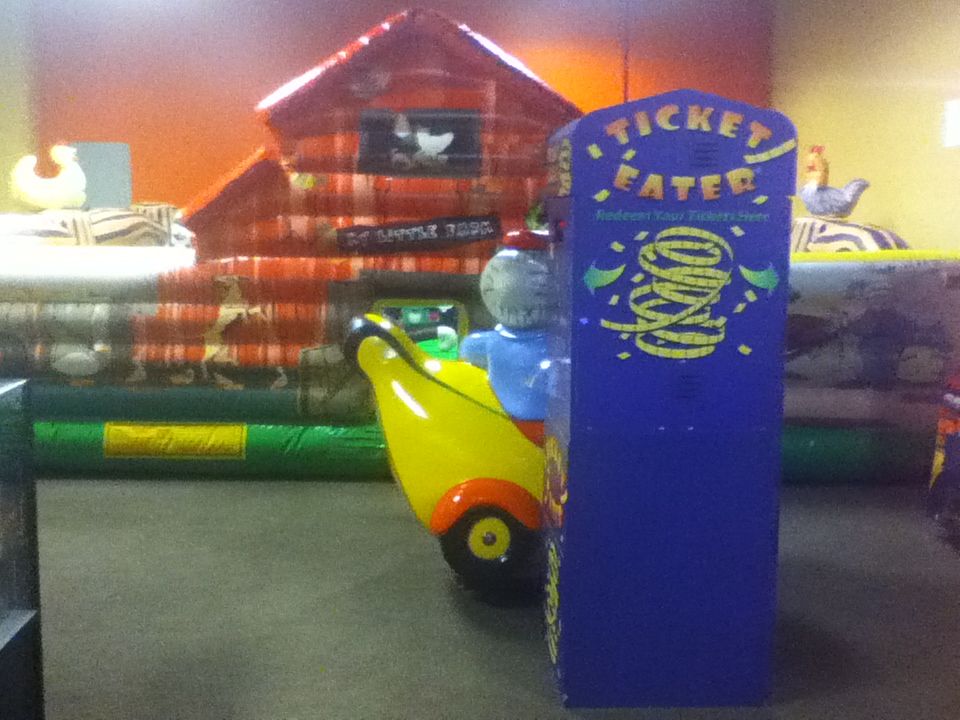 So we took advantage of my daughter's As on her report card and got some free game playing time as a reward. We ate a lot of pizza, drank too much sugary stuff from the fountain, and brought home a hamburger yoyo and a ring to add to the collection of all the itsy bitsy teeny weeny toys that get lost in every corner of the house and can't be gotten rid of unless I take them out like contraband when no one is looking. Then two months later: "where's my neon blue ring with the star in the middle of it?" "Um, I don't know honey…"
Gattiland is a great choice for indoor fun at a pretty affordable price. Go on a kid's eat free night and bring your kids' report cards. You'll get some great freebies that way.
Located at 10035 Dixie Highway, 502-935-0100. Admission ranges from $4.49 for kids to $8.49 for adults. Advised to call ahead about using coupons, kid's eat free, and report card incentives. This Gatti's seemed to not know about these options upon entrance.
By guest contributor: Erin