Review of Camping at Natural Bridge State Resort Park in Kentucky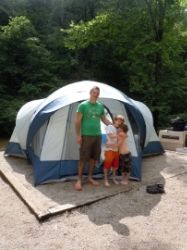 We have a new tradition in our family: Father's Day Weekend Annual Campout. Apparently this
is already a thing, because most of the groups camping at Natural Bridge State Resort Park were dads camping with their kids. I'm
totally OK with bucking the system and being the only mom along for the fun.
This was our first time camping as a family other than out in our own back yard. I had always heard
wonderful things about the campgrounds at Natural Bridge State Resort Park, and they are completely
accurate. We stayed in the primitive camping area (click here for reservations). Our campsite included a flat gravel spot for our tent,
a fire pit with an attached grill, a metal pole with hooks to hang wet clothes, and a picnic table. There
was also a water spigot nearby. But the piece de resistance was the beautiful and serene babbling
stream that was ten feet from our tent. The kids had more fun splashing in the water and catching
crayfish than they did with almost everything else. In addition to the awesome primitive campsites, the
campground also included bathrooms with showers that were clean and well-maintained, coin laundry,
and fire wood and ice available at the check in station.
We were surprised to discover just a couple of days before our trip that while dogs are allowed at
certain campsites and hotel rooms at the resort, they are not allowed on any trails in Natural Bridge
State Park. That made things a little more difficult when planning our hiking, but we were able
to manage. And dogs are allowed on all the trails at nearby Daniel Boone National Forest (on a leash and you have to clean up after them). We had a great time
discovering many of the trails in the area.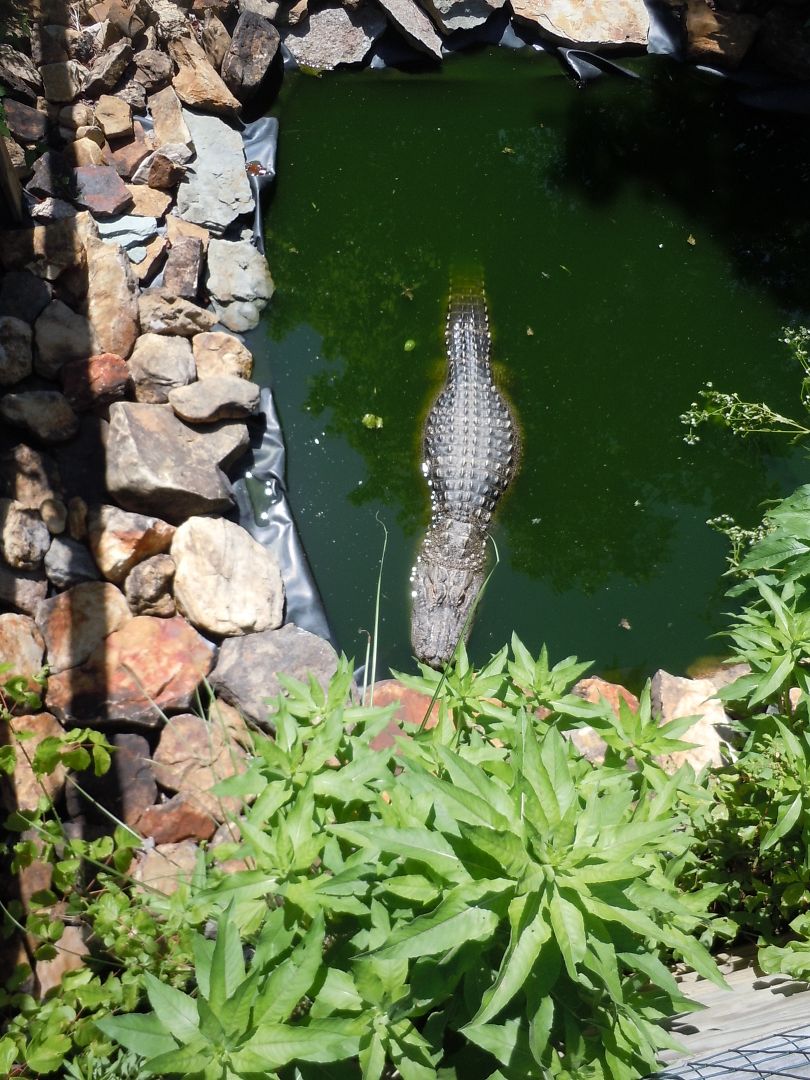 We also stopped by the Kentucky Reptile Zoo, which was hidden away
behind a rest stop right off of Mountain Parkway. In addition to being a major venom lab, KRZ has
recently had the distinction of successfully breeding King Cobras, which are notoriously difficult to breed
in captivity. Our tour guide was very knowledgeable about the many different species on display at the
zoo.
There's so much more to do in this area than we were able to fit in to our short weekend trip. We will
definitely return next year for the second annual Father's Day Weekend Campout.
By guest contributor: Maggie